PETALING JAYA, May 27 – Fans of Kee Kee Bentong Chicken Rice can now visit their newly opened branch at Taman Bukit Mayang Emas.
Hidden inside Crab Meet Restaurant, this outlet opened in April and is managed by Lim Chee Hong who is the son of Kee Kee's owner.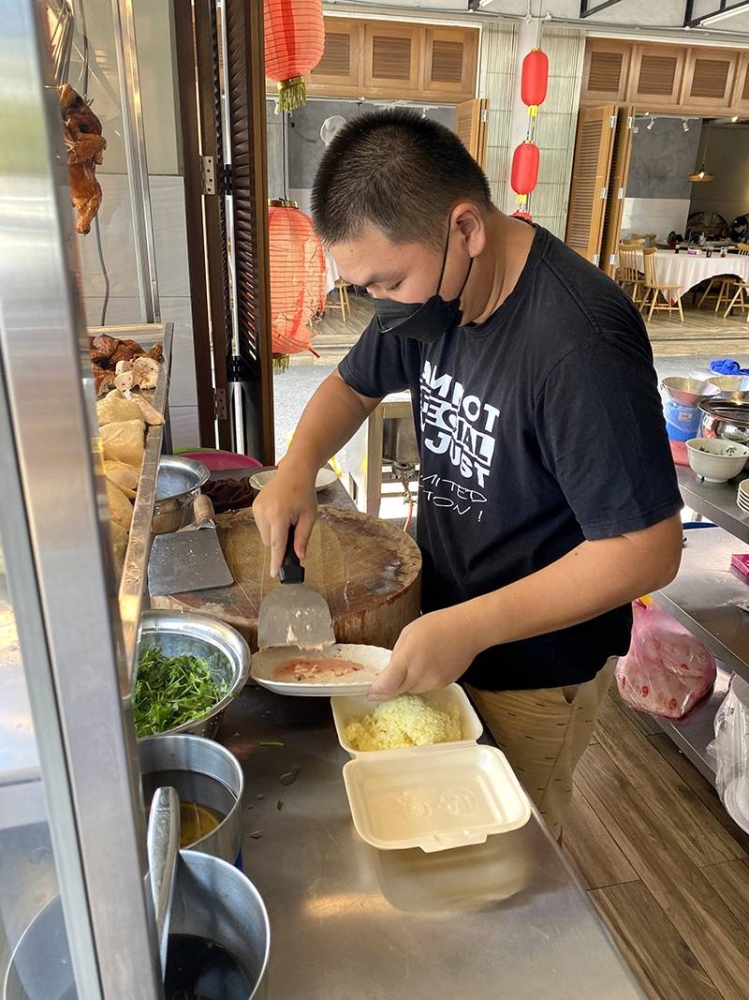 The premises span two shoplots that offer ample space for bigger groups. For a more substantial meal, you can add on the restaurant's cooked dishes like crabs or other seafood.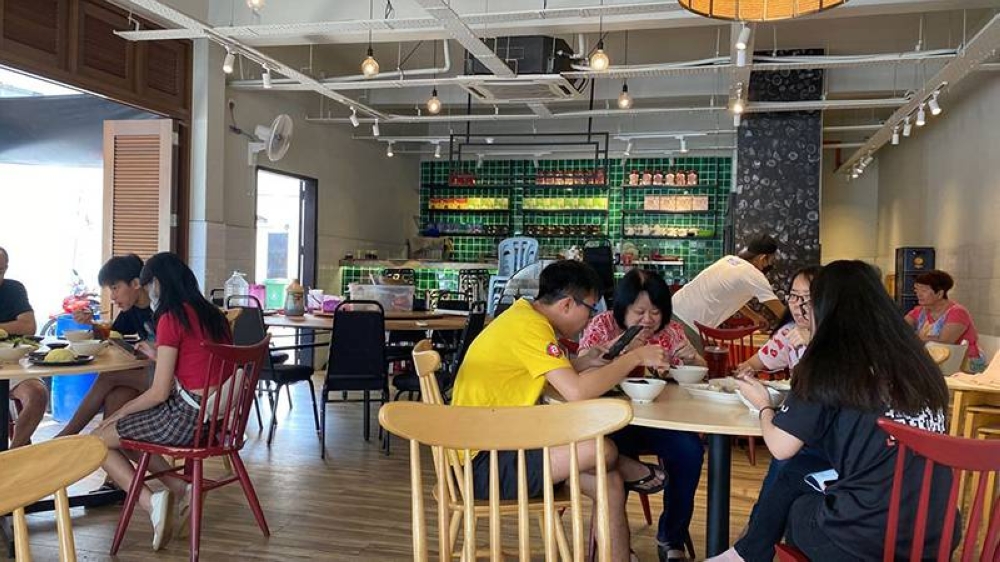 The stall serves a choice of poached and roasted chicken. Bulk up your meal with crunchy deboned chicken feet, chicken intestines, liver and gizzards.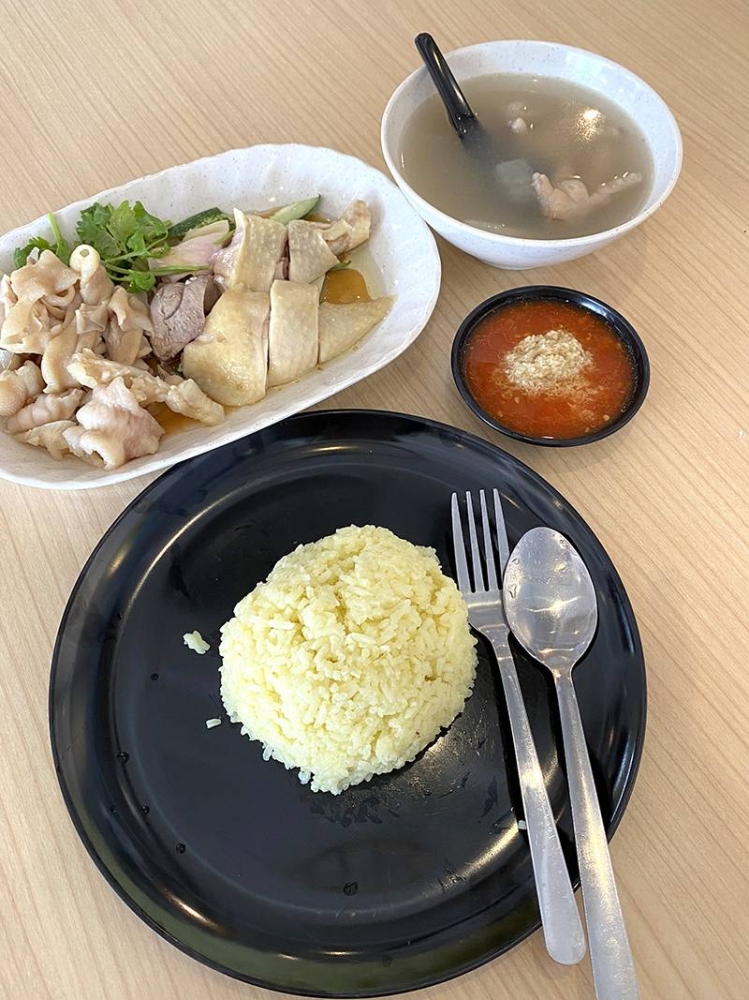 All these items are served with their signature chilli sauce with a dollop of ginger sauce. You can also order poached bean sprouts to pair with your meal here.
Regulars will spot some slight differences between this branch and the main outlet.
Usually when you order a single portion of chicken rice, they don't allow you to select which part of the chicken. If you want the drumstick or thigh, you need to order quarter chicken.
Here, I managed to get a drumstick with my rice. Lim explained that due to the lower volume of customers as they are new, they can accommodate requests.
There's also the additional option of pairing the chicken with a bowl of hor fun noodles with soup. It's good they offer that besides their rice since some people may prefer another alternative.
For those who used to love their self-service arrangement for the soup, they may be disappointed as this is served to you at the table.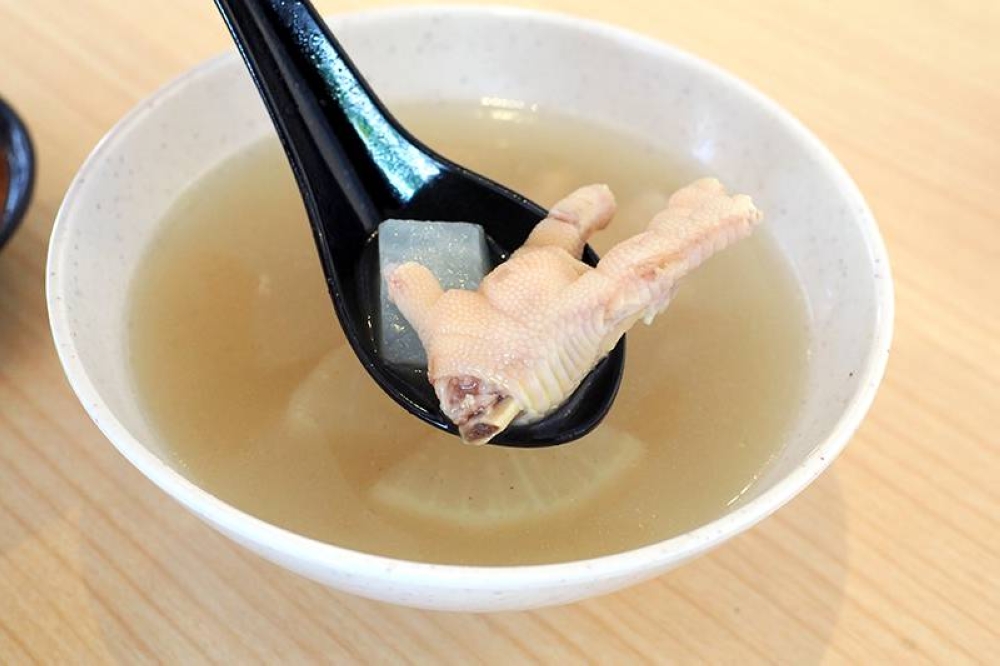 Each person gets their bowl of soup in a medium sized bowl. Rest assured that they still dole out those highly sought after chicken feet that are cooked to a soft texture.
If you tend to eat your meals at odd hours, you will be happy to hear they offer chicken rice till 5pm here!
Since the area has few places that serve food during off peak hours, it makes perfect sense that they extend their operation hours.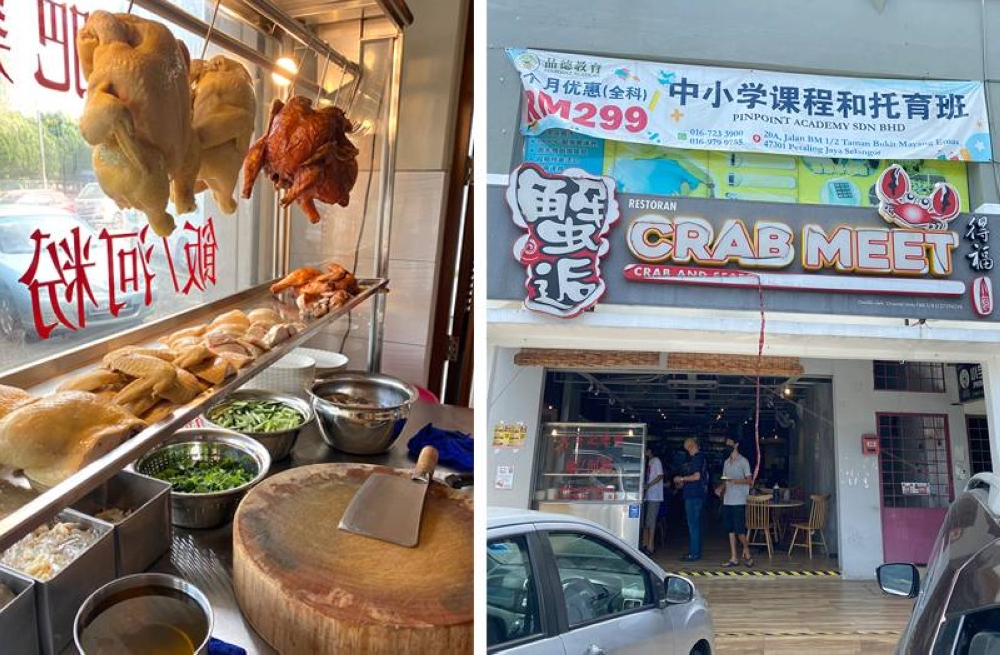 In order to keep the chicken fresh, they prepare a second batch of chicken just after lunch service is done.
Expect to fork out RM7 for the single portion of chicken rice for takeaway. It's RM9.50 if you dine in.
For larger portions, they charge RM19 for a quarter chicken. The half portion of chicken is RM28, while the whole chicken is RM55..
In view of the current uncertainty with chicken prices, Lim confirmed that he will not be raising the prices for now.
However, he does not rule out a possibility for an increase in the future if his supplier hikes up the price.
He estimates that if a higher price is levied, it's possible that his prices could be around 50 sen to RM1 more.
You can also order the food via ShopeeFood. If you prefer to use a third party delivery service, you can WhatsApp them to arrange for the order and they will accommodate your request.
Kee Kee Bentong Chicken Rice Stall, Crab Meet Restaurant, 20 & 22, Jalan BM 1/2, Taman Bukit Mayang Emas, 47301 Petaling Jaya. Open: 10am to 5pm. Closed on Tuesday except if it's a public holiday. You can call or WhatsApp +6011-27215893 to arrange for delivery orders. Facebook: @chickenriceinpj