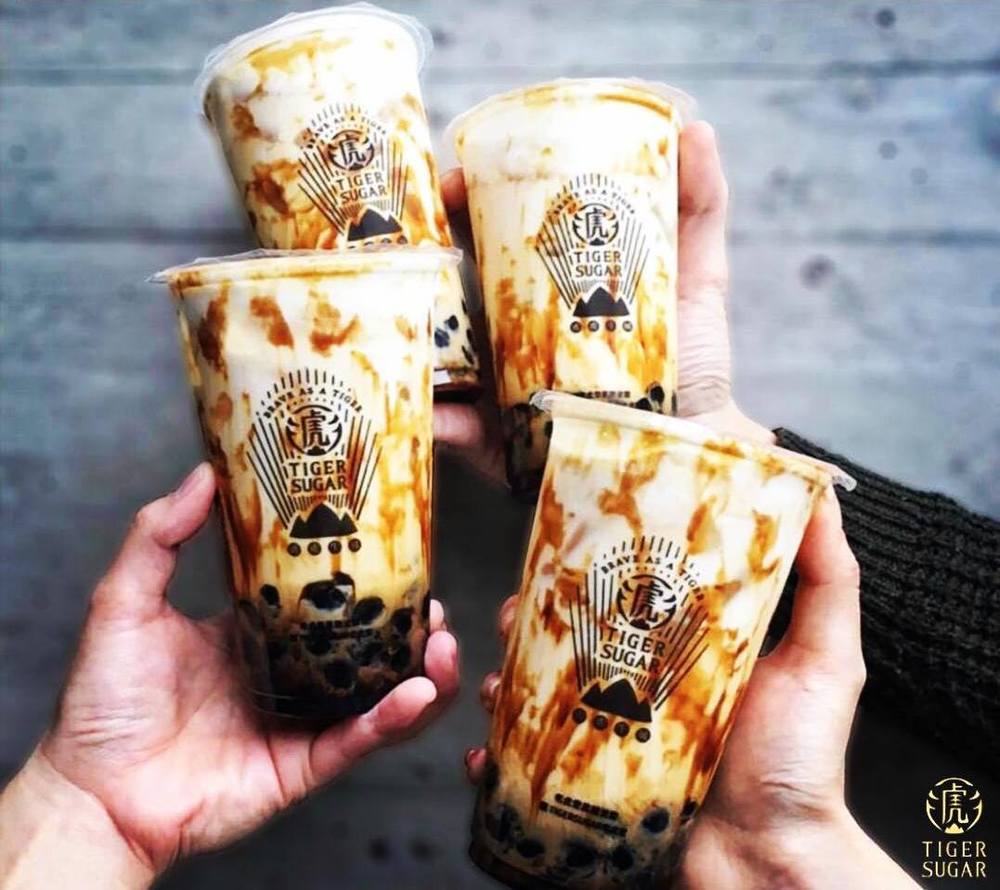 Subscribe to our Telegram channel for the latest updates on news you need to know.
---
KUALA LUMPUR, Nov 27 — Taiwan's popular Tiger Sugar bubble milk tea is set to open very soon... in Subang Jaya!
Since the Taichung-based tea brand announced it will be opening its first Malaysia outlet, social media has been abuzz about its location.
On November 10, a recruitment notice posted on their Facebook page stated that the employment location will be Subang Jaya. There's no official confirmation yet but there you go.
So what's the fuss about Tiger Sugar that fans in Taiwan, Hong Kong and Singapore are willing to brave the hour-long queues?
According to the Straits Times, the drink is served with boba, mini pearls or a combination of both, which is cooked with a thick brown syrup. The syrup is made from four types of Taiwanese brown sugar that gives the drink a lovely fragrance.
Another distinct feature is the use of thick, fresh milk. No milk essence. This gives the drink a smoother texture. There is also their thick cream mousse, which gives the drink a slightly cheesy taste. Luscious!
In an interview with the Straits Times, Tiger Sugar's Singapore proprietors claim there are six steps to prepare the drink including a final quality check.
Even the type of ice used is different. Similar to those served with your premium whisky, the crystal clear ice is made from filtered water without any impurities. This also makes it last longer in the heat.
Of course, you also get to feed your Instagram with Tiger Sugar brown sugar boba milk. It is a mark of achievement that you scored a cup with the distinct dark brown syrup streaks that resemble tiger stripes!
Do remember to selfie quickly as the stripes tend to disappear fast. And, remember to shake (Instagram story opportunity!) 15 times as recommended by Tiger Sugar. Then boom! the drink with its tasty boba is ready.
At Tiger Sugar, the brown sugar boba is cooked in small batches. Every two hours, a new batch replaces the old one. The tapioca pearls are said to have a soft, chewy texture without any hard centre. Win!
There's two choices; the larger sized boba with its chewier texture and the mini pearls. If you can't decide which, just ask for both! Unlike other bubble tea places, you will find they don't offer an option to customise how much ice and sugar you want.
In Singapore, where their first (and flagship) outlet in South-east Asia just opened on November 3, they offer brown sugar green tea with boba or black tea latte. No confirmation is available whether Malaysia's menu will be similar.
Fingers crossed, the Tiger Sugar outlet here opens soon. In their Facebook, it promised a November opening but till today, there's no news.
Roar! Make it happen soon as Malaysians are waiting!
Follow their Facebook page for updates.