AUGUST 16 ― The recently-concluded state elections last Saturday marked another milestone in our country's political history.
Not unlike another instalment of the Fast & Furious franchise, there was a lot of noise, some misfires, one or two characters came and went, we learnt a few new things and, as usual, the future remains opaquely ominous.
However, one thing we can confirm after last Saturday is the kind of issues Malaysians reject or are not interested in, namely: socialism and climate change. The two issues pitched by Parti Sosialis Malaysia (PSM) and Malaysian United Democratic Alliance (Muda) respectively.
Advertisement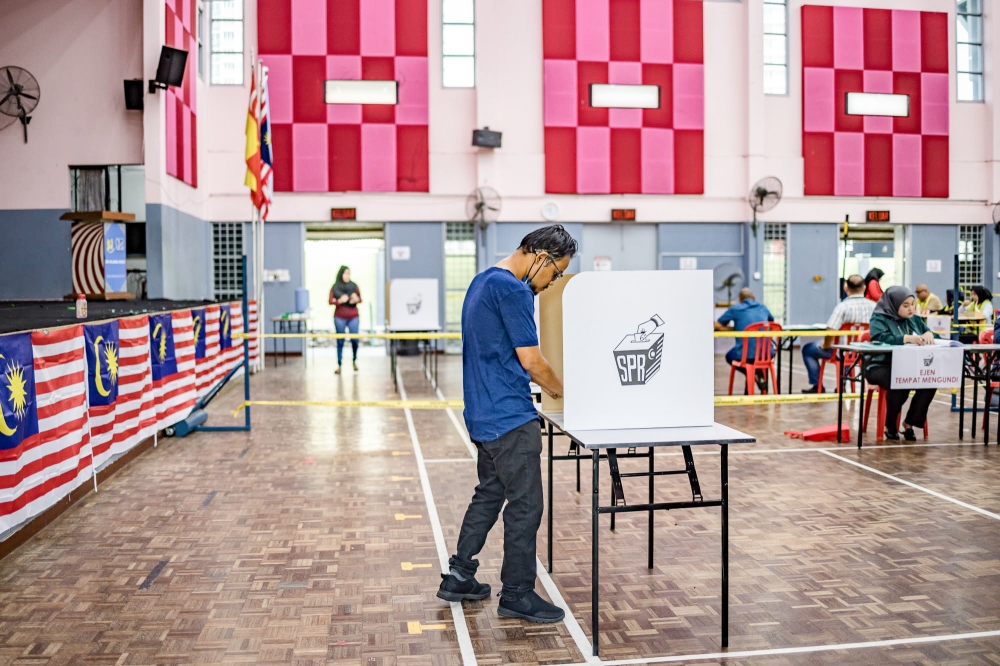 The failure of these two parties to gain any traction whatsoever proved that while these noble folks offered something new, the country simply wasn't buying.
When even people who share articles about carbon emissions a) can't help sharing photos of their boarding passes and b) are not exactly going around switching off their air-cons, we can be assured climate issues aren't going to sway any voters.
Advertisement
The irony is that it's not as if people don't care about the world over-heating.
It's just that it's one thing to talk about something a lot on Facebook or X, it's quite another to think it is an issue worth voting for.
More often than not, politics is about two things: Our deepest values and our bread-and-butter; climate change and diversity issues — while always popular on social media — are neither.
Values are surely why the PAS "green wave" remains on the ascendancy; the primacy and defence of Islam practically guaranteeing that Terengganu and Kelantan will not be out of PAS's hands anytime soon.
It's possible that this is also the key reason why Umno is faltering. Ever since the conviction of ex-Prime Datuk Seri Najib Razak and with the on-going corruption charges faced by Umno President Datuk Seri Ahmad Zahid Hamidi, Umno's former voters seem to be looking elsewhere.
Since the snake's head has been cut off (or is at least under the axe), more Malays seem to prefer another party to represent their strongest beliefs about faith and identity.
Similarly, bread-and-butter concerns, one suspects, is arguably the #1 reason why states like Penang and Selangor remain under Harapan as they've demonstrated their ability to keep the money and investments flowing in.
I foresee this as a point of tension with PAS (whose victories almost never translate into development) and where Bersatu comes into the picture, although why PN voters continue to trust an ex-PM who failed the country during the pandemic baffles me.
In the case of PSM, while everybody talks and virtue signals about equality, the hard truth is nobody who's ever worked hard enjoys giving up their wealth just so the country's Gini Index looks more respectable.
Thus, PSM can complain all they want about how politicians in other parties are making big bucks while the rakyat are merely getting by, if they can't find another word for socialism then their lost deposits last Saturday won't be the last deposit they lose.
(And since we're on the topic, I've got a suggestion: Candidates or parties who've lost their election deposits should be banned from contesting the next election.)
In politics ― not unlike with soft drinks ― new players need to prove themselves and not imply that voters fear a "third alternative".
We're talking about the future of the country here and not about experimenting with the new chicken rice stall in the kopitiam. If the issues don't move voters deeply, people aren't going to change how they voted historically.
In short, nobody wants the "new" in Muda's "new politics" or the "S" in PSM.
* This is the personal opinion of the columnist.