KUALA LUMPUR, Oct 1 — As Malaysia grapples with a surge in rice prices, soup kitchens find themselves with a new challenge to overcome.
With staple ingredients like rice forming the bedrock of their operations, these charitable organisations are strategising and mobilising to ensure that no one goes hungry in the wake of economic shifts.
Speaking to Malay Mail, Kechara Soup Kitchen project director Justin Cheah said that the rise in rice prices poses a significant threat to their operations, particularly on the food bank front.
"The increased cost of rice makes it harder for us to keep up, putting a strain on our ability to provide consistent support because most of our meals are rice-based.
Advertisement
"Previously, rice was obtainable at RM26 for a 10kg bag, but now, the price has surged to over RM40 for the same quantity.
"This steep hike further exacerbates the financial burden on soup kitchens, making it challenging for us to sustain our operations without additional financial support.
"When we are looking into whether our existing suppliers can give us cheaper rates, they are also turning their back on us because they do not have stock and many suppliers want to sell higher. That would be a problem for us too," he said.
Advertisement
Justin also emphasised that while alternatives like bread and noodles exist, rice remains the cornerstone of their meals.
"Other carbohydrate sources serve as supplementary options. Rice is indispensable, particularly for families with children and adults engaged in labour-intensive work. If they don't eat rice, they can get hungry very fast," he said.
Kechara Soup Kitchen is a non-governmental organisation that has been fighting the wastage of food by distributing it daily to those in need for the past 15 years.
Justin added that the only way for them to cope with the rising cost of rice is to rely on more donations from the public.
"We mainly rely on donations. So, with the rising prices of rice, we hope to rally support from everyone for our World Food Day campaign food drive," he said.
In Malaysia, local white rice is regulated and priced at RM26 for a 10kg bag, making it cheaper than imported rice.
However, on September 1, the gap widened significantly as Malaysia rice distributor Padiberas Nasional Bhd (Bernas) raised the price of imported rice by 36 per cent due to global price increases, from RM2,350 per tonne to RM3,200 per tonne.
This has led to increased demand for cheaper locally produced rice, while imported white rice now costs between RM30 to RM70 for a 10kg bag.
Malaysia predominantly imports white rice from countries like India, Pakistan, Thailand, Vietnam and Cambodia.
Bernas also said that climate change, weakening foreign exchange rates, high operational costs and regional conflicts has had a collective impact on the global rice trading market, a situation that has been further compounded by the effect of India's recent announcement of the ban on the exportation of white rice.
Echoing the same sentiment, Pit Stop Community Café co-founder Joycelyn Lee said that the increase in rice prices has pushed them to a crossroads.
"We may have no choice but to either increase the price of our sponsorship packages or decrease the amount of food we put out and further cut down on the number of marginalised communities we serve.
"We had refrained from raising sponsorship meal package prices for two years despite the rising costs of eggs, chicken, vegetables, and utilities," she said.
Pit Stop Community Café is a social enterprise that has been working towards solutions for homelessness, urban poverty and hunger for years.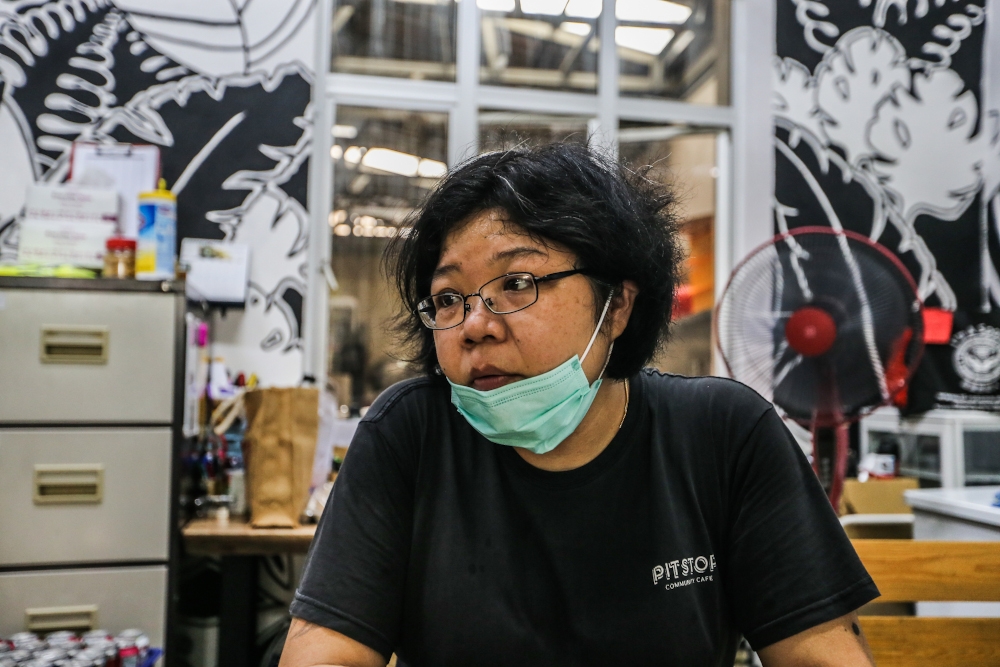 It supports several organisations, including orphanages, senior citizen homes and welfare homes, but has been forced to stop providing rice due to the shortage.
She also said that their daily food package is a balancing act of carbohydrates, vegetables, fruits and proteins such as eggs, chicken and a bottle of water. Rice makes up one-third of their meal, making it an important component.
They currently provide 100 to 150 packs of hot meals on specific days and had already reduced their portions from 220 to 200 portions earlier this month.
To cope, Lee explained, "We are planning to contemplate raising the cost of our sponsorship packages from RM12 per pack of food to anything between RM14 or RM15."
"While this looks costly, we have to take into account that imported rice costs up to three times the price of local rice.
"On top of that, we are expecting to be hit by the now annual increase in the price of vegetables, due to weather-related issues," she said, adding that she hopes to see increased corporate support to ensure their sustainability.
Kembara Kitchen founder William Cheah said that while a nominal cost increase of around 30 sen per meal due to rice price hikes may be manageable for their soup kitchen but the issue extends beyond rice.
"The majority of our retort food known as Hero Meals which we produce as food aid have rice as one of the main items.
"If based on a price increase of approximately RM15 for a 10kg bag of rice which produces 50 sets (200g of rice per set) this would mean a nominal cost increase of 30 sen per meal.
"It would not be a critical cost increase if this was the only cost increase and was about 3 per cent of our total production cost per meal.
"If requirements are around 10,000 sets, this comes to only about RM3,000 and it's something we can manage.
"The price of other ingredients and operational costs have also increased and together, we're looking at something closer to a 10 per cent increase in cost for this coming year," he said.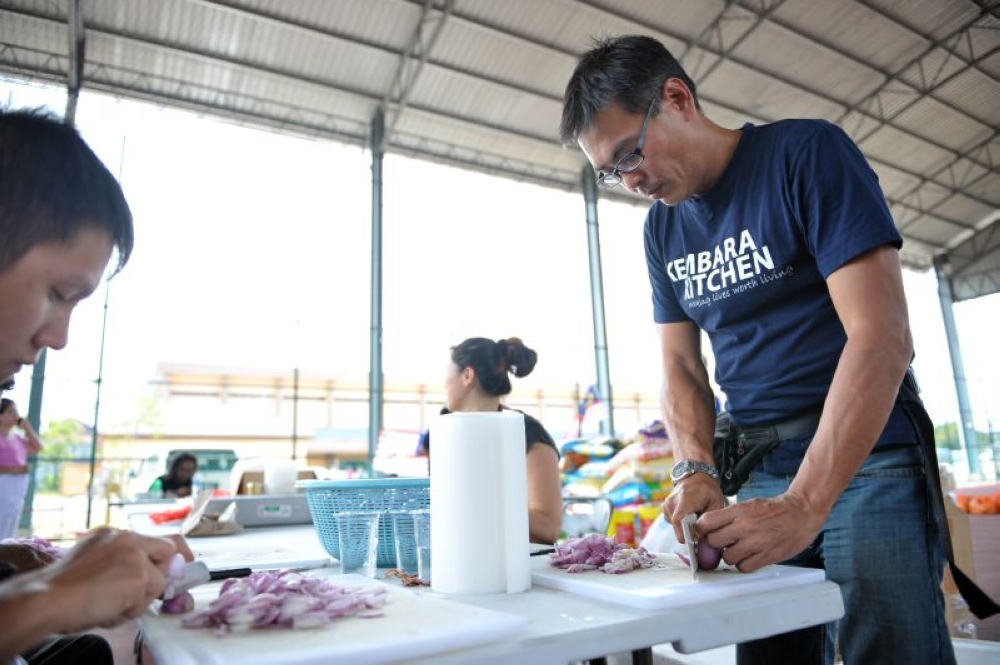 Founded in 2015, Kembara Kitchen has been serving "Hero Meals" to victims and first responders during disaster relief operations across Malaysia and their catering kitchen has been instrumental in financing their initiatives for marginalised families, elderly care homes, and orphanages throughout the country.
To manage these challenges, Kembara Soup Kitchen is considering scaling down the quantities they produce, as well as raising additional funds.
"With the flood season coming soon, we're actually very short of time to solve this matter. We need at least four more months of production to reach our targeted food aid stock, which is similar to last year.
"So, sometimes it's making hard choices. In this case, we would most probably have fewer food aid meals ready this year," he said.
He also said that one of their "Hero Meals", Spaghetti Bolognese, doesn't use rice, but may not be suitable for everyone.
"We are planning on producing more than our intended target, but it won't be a significant change in quantity to really make a difference," William added.