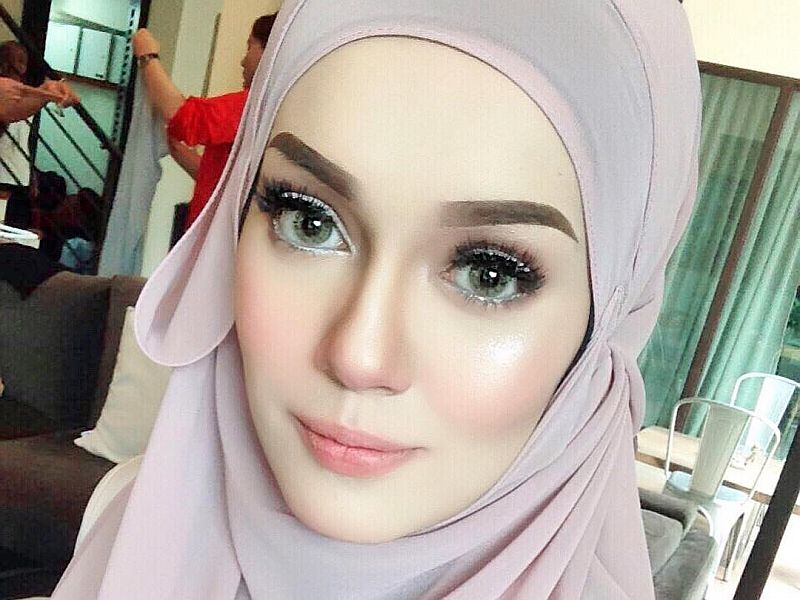 KUALA LUMPUR, Sept 1 ― Local celebrity Uqasha Senrose who came under fire from fans earlier this week after going bareheaded has finally shared her reasons for removing the Muslim headscarf after covering up her tresses three years ago.
Born Nik Zaris Uqasha Senrose, the 24-year-old actress told Malay daily Berita Harian that she took off her tudung as she no longer wanted to lie to herself.
"Three years is not a short time. It's different if I remove the tudung after wearing it for three months.
"During that period I was also not consistent in terms of wearing the tudung. I feel as if I was constrained and restrained," she said in the interview published today.
The stage star of Ombak Rindu confessed that she might have been hasty when she decided to go for a new look after her engagement ended and having had her heart broken.
She recounted that the desire to wear the tudung was strong in the initial stages, but as time passed, she felt like she was becoming more of a hypocrite as she no longer really felt a "sincere' desire to do so.
"It was as if I was afraid with what others say and think. But I don't want to live based on what others think anymore. Let this decision be between me and God," the Kelantan-born told Berita Harian.
She also admitted peer pressure from her bareheaded girlfriends may have contributed to her removal of the tudung, a Muslim symbol of modesty in women.
Uqasha said she is fully aware that she will continue to get flak for taking off her tudung as her face is well known to Malaysians.
"But I only want to be myself. Hate or like, I am ready. After three years, only now have I plucked up the courage to remove the tudung," she was quoted saying.
She was criticised by social media users after removing the headscarf and had previously been criticised after photos of her uncovered head while on holiday in Koh Lipe, Thailand surfaced online.
But Uqasha also said she may yet put on the tudung in future.
"Who knows in the future or after marriage, I will cover up the aurat whole-heartedly," she was quoted saying.
Aurat refers to the parts of a Muslim woman's body that must be covered, but the extent of which varies in interpretation according to schools of Islam.
Last June, Muslim women's rights group Sisters in Islam (SIS) said that the Muslims' holy book al-Quran does not specifically mention hair as part of a woman's "aurat".
SIS told Malay Mail Online then that the interpretation of the "aurat" in Malaysia has become increasingly influenced by Arab culture since the 1980s, noting that most Malay-Muslim women did not wear the tudung during the 1950s and 1960s, including the wife of the then Kelantan mufti and the spouse of Indonesian ulama, Prof Dr Haji Abdul Malik Karim Amrullah, better known as Hamka.
"This very narrow and conservative interpretation of 'aurat' has also been directed mainly to women and as a result, the growing obsession with controlling women's bodies by making wearing the hijab compulsory," SIS had then said.