GEORGE TOWN, Sept 28 — A walk through one's alma mater often brings one back in time to carefree school days and cheeky shenanigans with fellow schoolmates.
These memories are usually tied to physical locations within the school grounds, be it the school hall where countless assemblies were held or the long corridors where pounding footsteps still echo.
This is what Penang Free School alumni Lim Siang Jin aimed for in his first solo photography exhibition titled "Our Legacy: Landmark memories of Penang Free School".
The exhibition, held in conjunction with the Old Frees' Association centenary celebrations this year, is not only a showcase of the 207-year-old school but a collection of stories behind each focal point of the exhibits.
Advertisement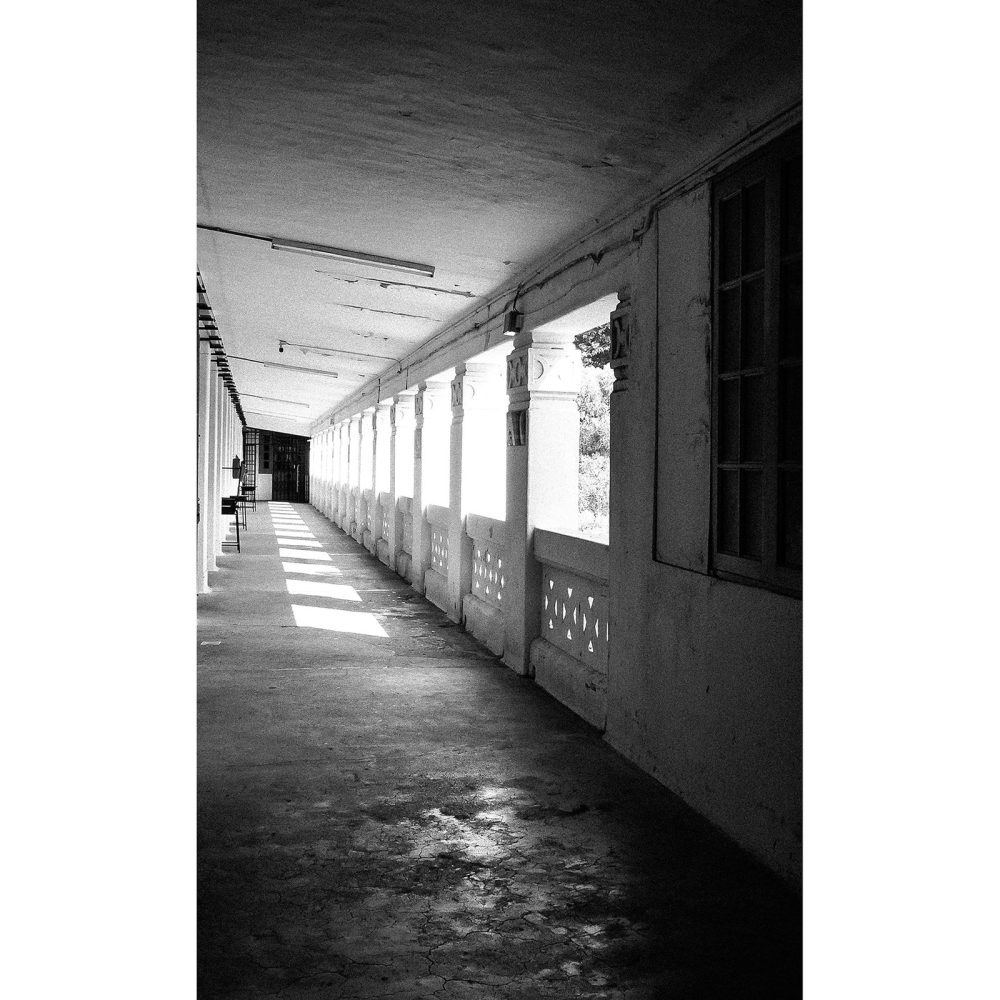 Advertisement
A photo of the school's Pinhorn Hall featuring its impressive arches is titled "Awestruck" and next to it, Lim wrote:
"Many a freshie, like me in 1966, find these arches of the Pinhorn Hall intimidating and an awesome sight. They never fail to impress — even now. I like to see the hall empty with its main door wide open, like a grand tunnel welcoming activity. From resplendent speech days to the rigours of badminton practice. From timeless Shakespearean plays to captivating fashion shows."
In another photo that featured the intricate patterns of shadows, titled "Perplexing", Lim wrote of his first-year experience and how first-year students joined the school with grand misconceptions, like seeing shadows on Plato's "Cave" before they gradually appreciated the school's worth.
Lim captured 31 poignant images that brought back memories of his time in that school between 1966 and 1972.
Though the images were captured this year, they were developed in black and white to project a 1960s feel.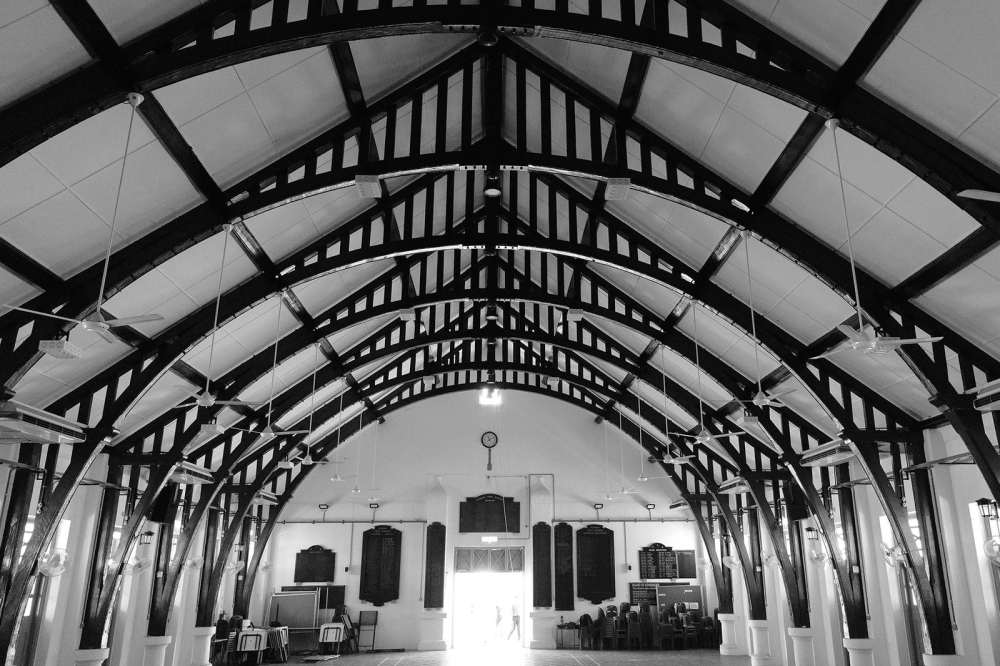 "I had chosen to use a 1960s style of framing the photos, like in old photo albums, to make the form unique and reminiscent of the era," Lim said.
He said the exhibition is not to showcase his photography but to share his memories of the school so that visitors can connect to it on a personal level.
The 70-year-old has been a photography enthusiast since the 1960s and a discussion on black and white photography led to the birth of this project.
He knew then that photographs would be a way for him to share his memories that words could not convey.
So, between June and July this year, he toured his alma mater to capture significant sites of the school using a SL2-S courtesy of Leica.
"I took the photos as I walked around, some were shots that turned out better than expected and after selecting the images, I wrote down the memories and stories that these images evoked," he said.
The exhibition, held at the Old Frees' Association (OFA) at Jalan Sultan Ahmad Shah, is Lim's second solo exhibition.
He had held a solo art exhibition back in October last year.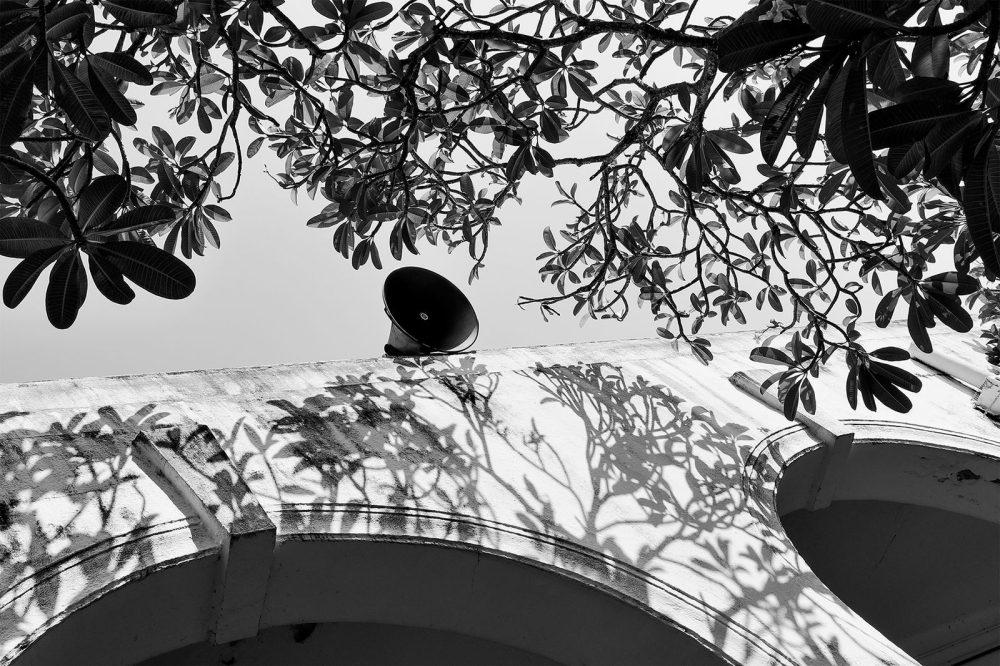 Each photograph comes with an "artificate", an art certificate of authenticity using RFID tags.
All the proceeds of the sales of the photos will go to projects related to the school and the OFA in which 75 per cent will go to the PFS Student Leadership Workshops and the soon-to-be-launched Free School Guide, and 25 per cent to the OFA Sesquicentenary Education Fund.
The exhibition is open from 10am to 5pm from September 28 to October 3.