KUALA LUMPUR, July 19 ― Ahead of Tesla Malaysia's official launch tomorrow, one of the first Tesla Supercharger locations has been confirmed and it's located at Pavilion Kuala Lumpur. A Tesla Supercharger location is essentially Tesla's EV fast charging hub and they have already listed the first 10 locations around Malaysia a few days ago.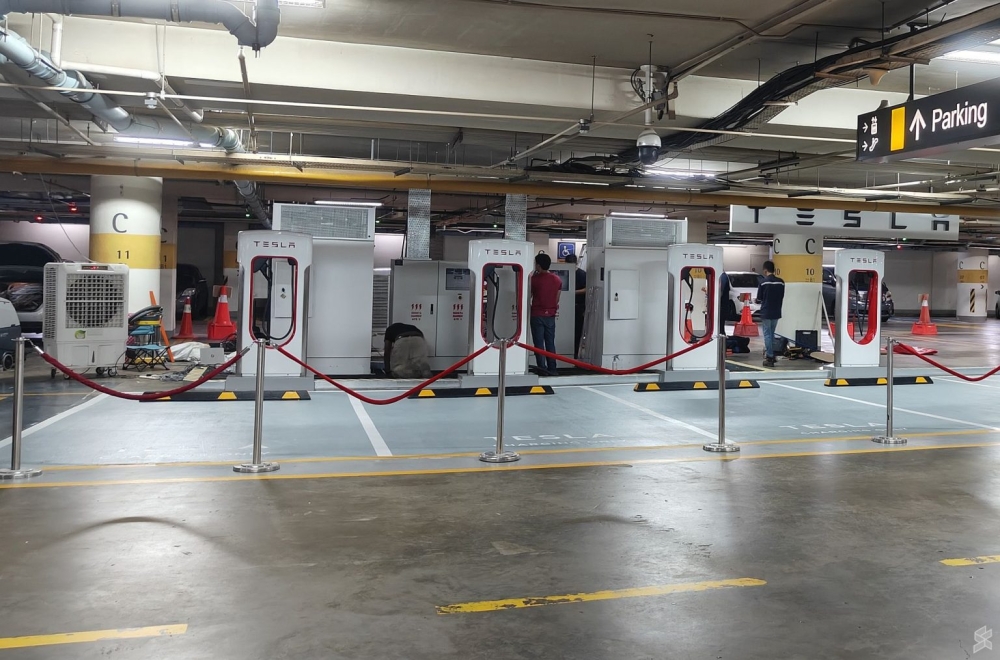 The Supercharger stations at Pavilion KL are located at Level B1 basement carpark at pillar C 21. At the time of writing, we spotted eight chargers and it looks like there are additional four bays for potential future expansion. These look like Tesla's V3 DC chargers that can push up to 250kW and are equipped with liquid cooling. According to Tesla's website, the charging stations can provide up to 270km of range with a quick 15-minute charge.
Advertisement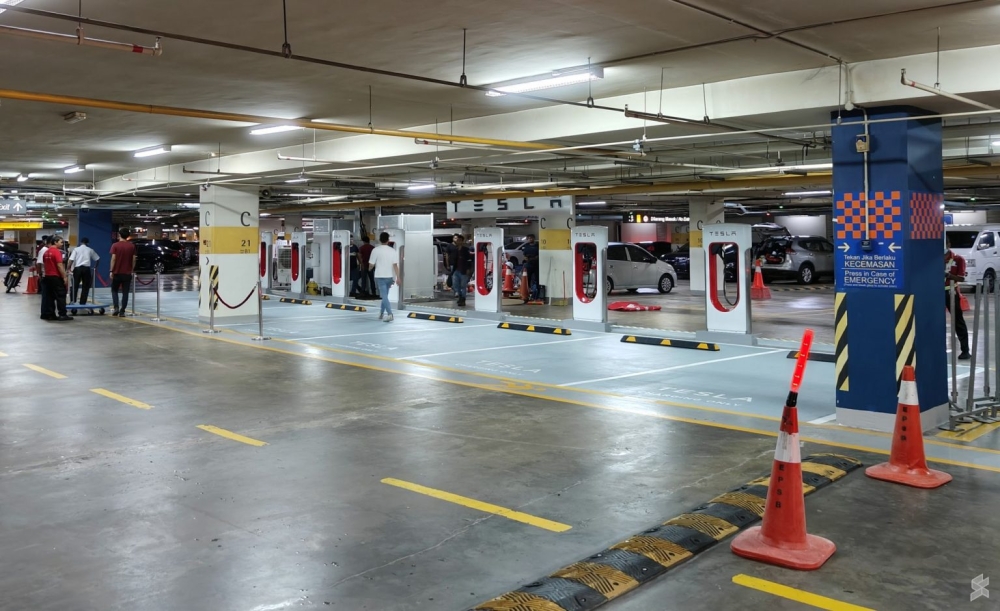 As shared by Minister of Investment Trade and Industry Datuk Seri Tengku Zafrul Abdul Aziz, Tesla is required to install 50 DC chargers by 2026 and at least 15 must be open to other EV vehicles. If Tesla can deploy at least 5 stations per Supercharger location, they could easily achieve that deliverable with just 10 locations. It isn't clear if these chargers at Pavilion KL will be open to non-Tesla vehicles at the time of launch.
According to Tesla, the Supercharging payments are processed automatically based on the registered payment method in the Tesla app. Idle fees will be charged if the charge session is complete and the vehicle is still occupying a Supercharger. In Singapore, it costs S$0.50 (about RM1.72) per minute for idling and it doubles to S$1.00 (about RM3.43) per minute when the station is 100 per cent occupied.
Advertisement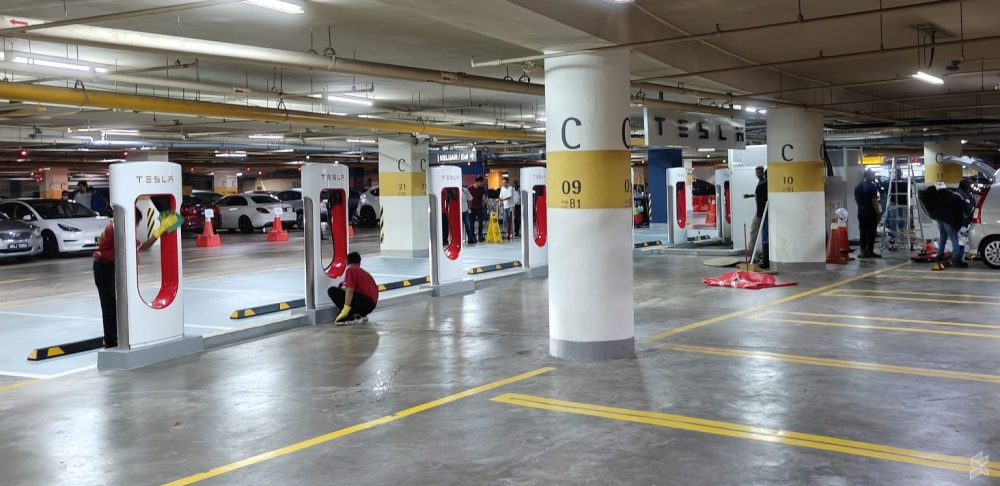 Ahead of the launch, Tesla has revealed the pricing for its Model Y which starts from an impressive RM199,000 while the highest AWD Model Y performance which can do 0-100km/h in just 3.7 seconds costs RM288,000. Bookings are now available with a non-refundable RM1,000 fee and deliveries are expected to start early next year. As reported earlier, those who booked Tesla Model Y online will be getting a free home wall connector, however, this isn't stated on their website upon booking. ― SoyaCincau