KUALA LUMPUR, Nov 20 — I look forward to that crispy treat called suckling pig especially when there's a big celebration dinner.
Usually we get it for Chinese New Year. However in recent years, it's slowly disappearing from menus as prices have gone up so much.
Hence my interest perked up when I saw this Kepong kopitiam serving suckling pig.
What makes them stand out is, rather than just serving it whole Chinese banquet-style, they offer individual portions paired with rice or noodles.
Advertisement
This makes it easier for solo diners to enjoy that delicacy rather than wait for a big group to try the whole pig.
Larger groups can opt for quarter, half or whole portions of the suckling pig.
With suckling pig, it's all about the crispy thin skin that crackles when you bite it. Here, they chop up the pig so you get three layers.
Advertisement
First it's that thin brown skin which is crispy, followed by a layer of fat and lastly, the meat.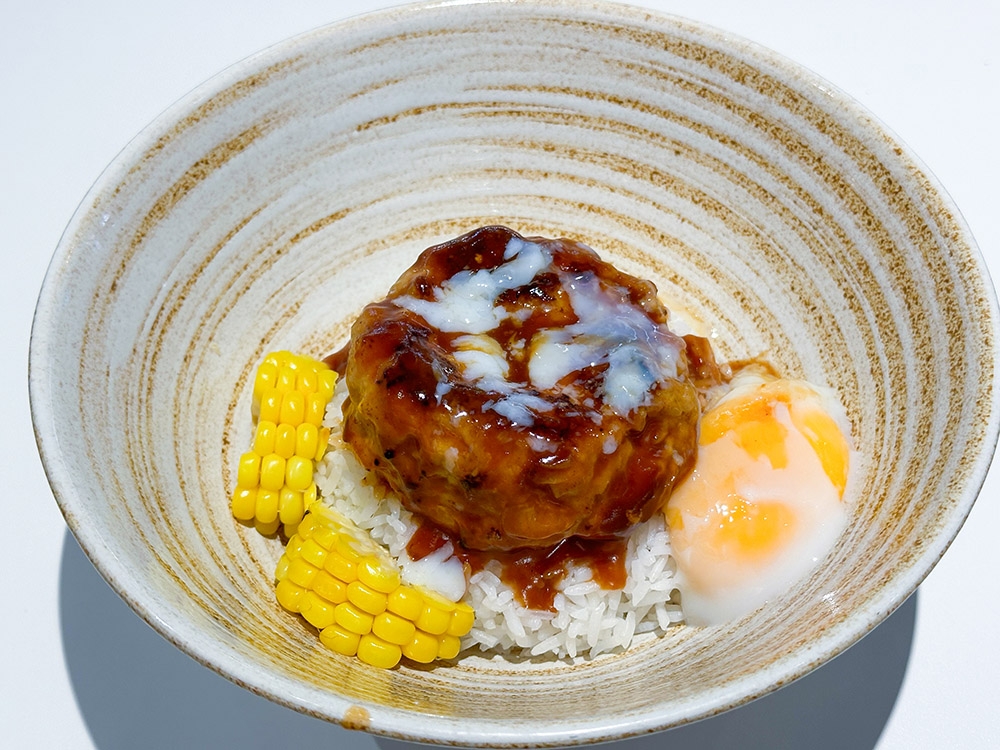 Usually at Chinese restaurants, they just serve you the skin, which you dip in hoisin sauce and accompanied with spring onions to cut through the richness.
The egg noodles paired with the decadent treat is good too. The sauce is tasty with a hint of sweetness, while the texture of the noodles has a springy bite, making the whole dish incredibly enjoyable.
You're given a small bowl of milky broth and two sauces, one is a mild hoisin and another is chilli sauce.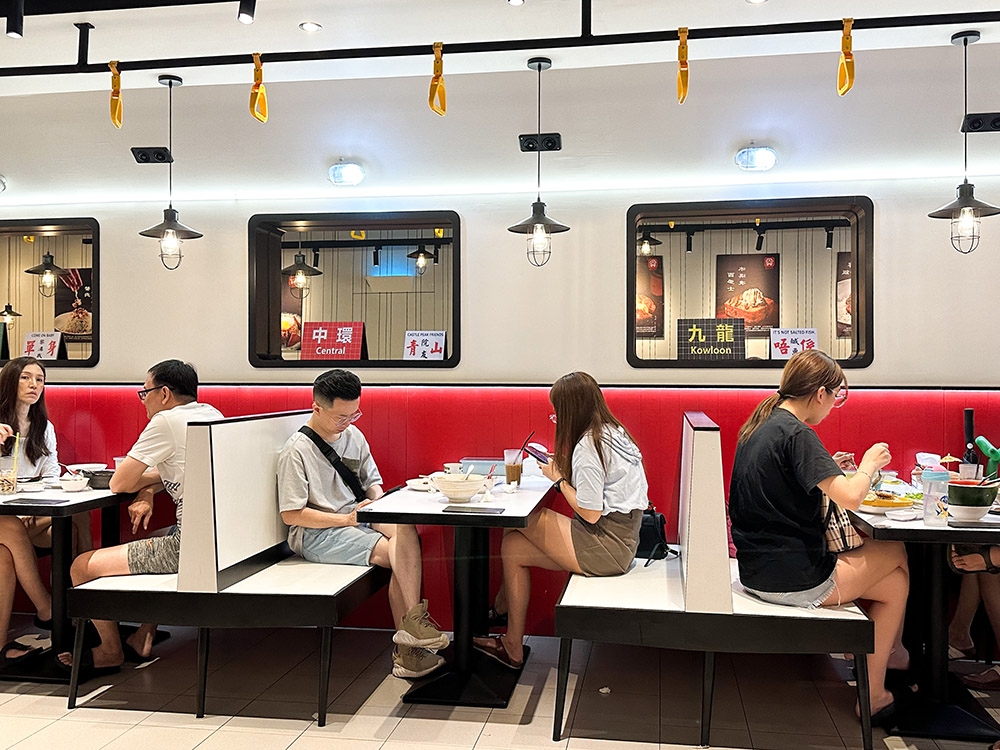 The individual portion with a choice of rice or noodles is priced at RM39.90, making it a luxurious one off meal.
For the whole suckling pig, it's RM388, while the half portion is RM200 and the quarter portion is RM110.
The menu here is vast. You have HK cha chaan teng classics like French toast, shrimp wontons, fried rice and their version of the soft omelette covering rice with various toppings.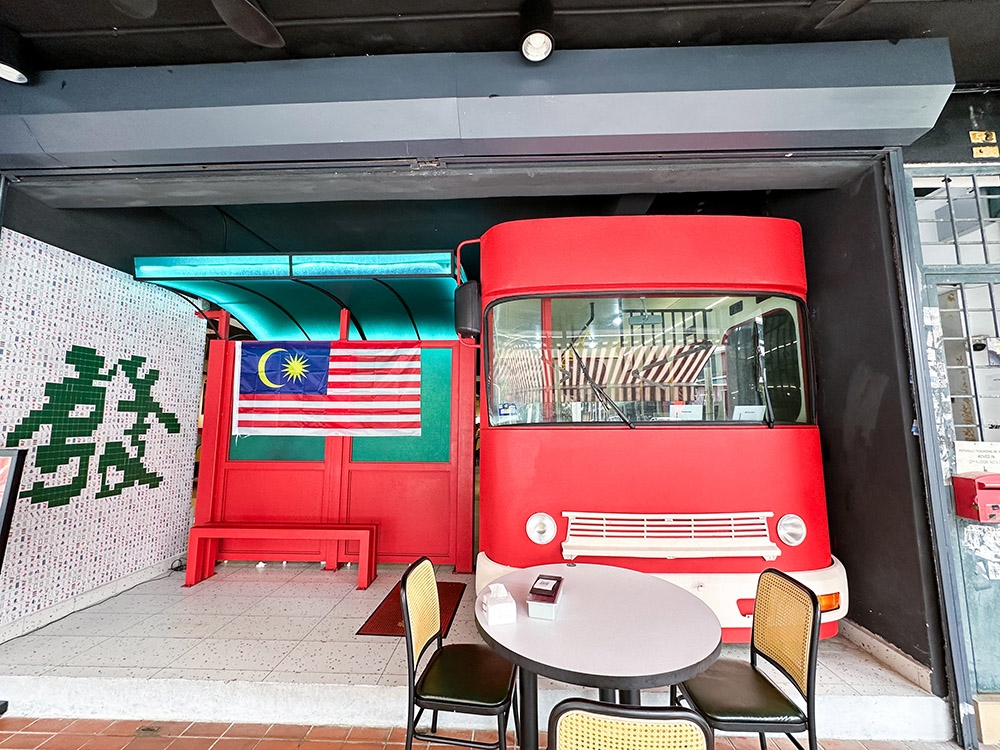 There's also Western meals including cheesy ones with lots of gooeyness. Or go for the conventional BBQ meats and even soups. There's bingsu, various baked pastries and tong sui too for those with a sweet tooth.
One of their bestsellers is the Signature Handmade Pork Patty with Rice (RM19.90)
It comes with variations, where the patty has a mozzarella cheese centre or served with sweet and sour sauce.
For the patty, it's a thick, meaty bite. I would prefer a juicier bite though with more fats to make it tender.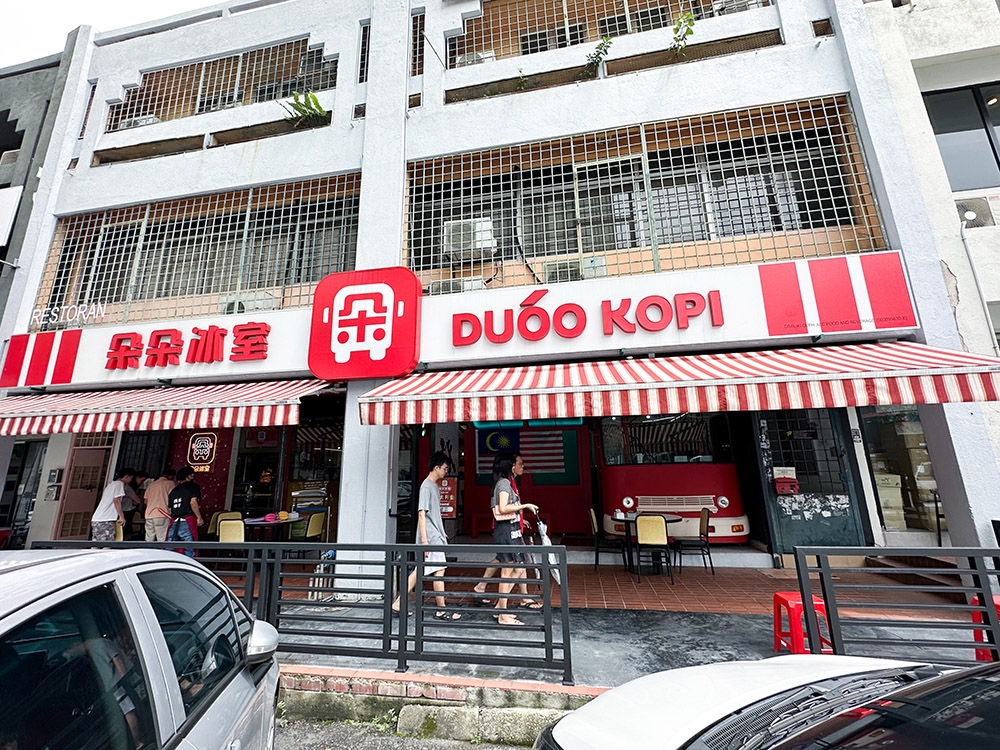 As it's cooked through, it tends to have a firmer texture. It's paired with a slightly sweet brown sauce and a poached egg that coats the rice.
There's definitely more to explore but for now, I reckon I will be happy with just the suckling pig and noodles.
The eatery's theme is a Hong Kong bus with a faux bus with seats on one side of the eatery which the kids have fun playing at. You can spy bus lines next to red seating booths too.
Duóo Kopi, 5 & 7, Jalan 11/62a, Bandar Menjalara, Kepong, Kuala Lumpur. Open: 9am to 10pm (Monday to Friday), 8am to 10pm (Saturday and Sunday). Tel: 012-6667757. Facebook:@duookopi
* Follow us on Instagram @eatdrinkmm for more food gems