KUALA LUMPUR, Nov 17 — In the morning, when the senses and the stomach are slowly waking up, I prefer something light yet nutritious.
Since I have an "Asian stomach" that prefers a bowl of noodles rather than muesli or toast, I often reach for a simple bowl of fishball noodles.
Kedai Kopi Wah Chue, which looks caught in the past, serves the perfect wake up food for me.
Here, you get clear soup made by boiling fish bones, fish head and skin, and has a natural sweetness that makes it so pleasant to drink.
Advertisement
The fish balls, or what looks like nuggets of fish paste made by hand, are top notch.
Each piece isn't pristine white and it looks rough hewn, signifying it's made by hand with mackerel fish paste. Bite into one piece to get a nice bite.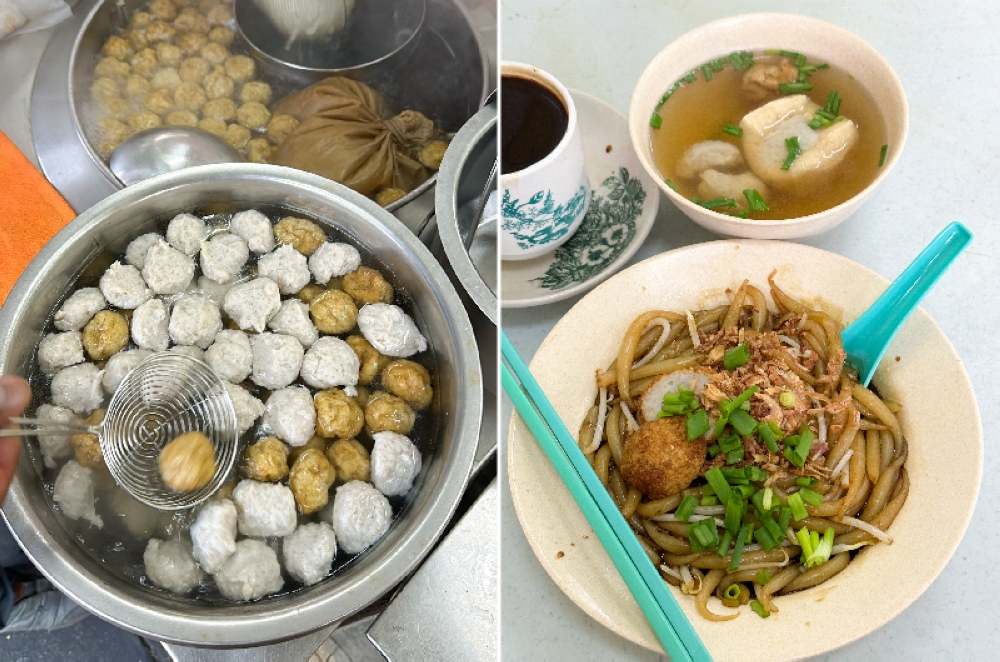 In your bowl of noodles, you get two nuggets, one is plain while the other is deep fried. As I didn't get my fill the first time, I ordered an extra bowl to satisfy my cravings.
Advertisement
You also get two thin slices of fishcake and one stuffed beancurd puff with fish paste.
In terms of numbers, it's not a lot but you know each piece tastes more of fish rather than flour so it's a matter of quality versus quantity.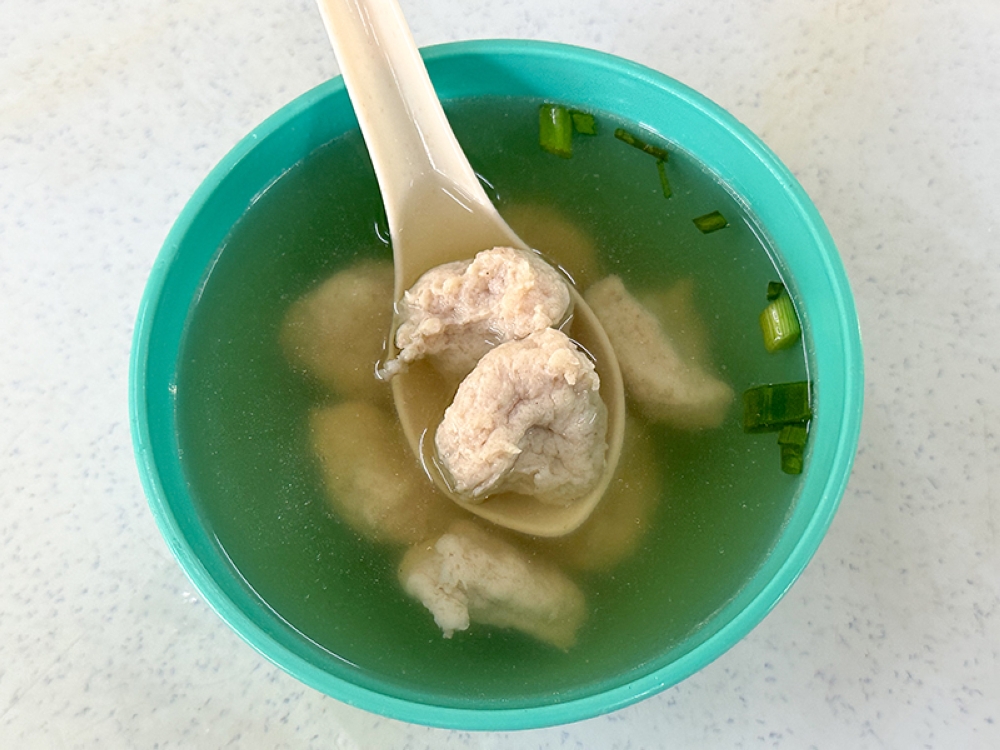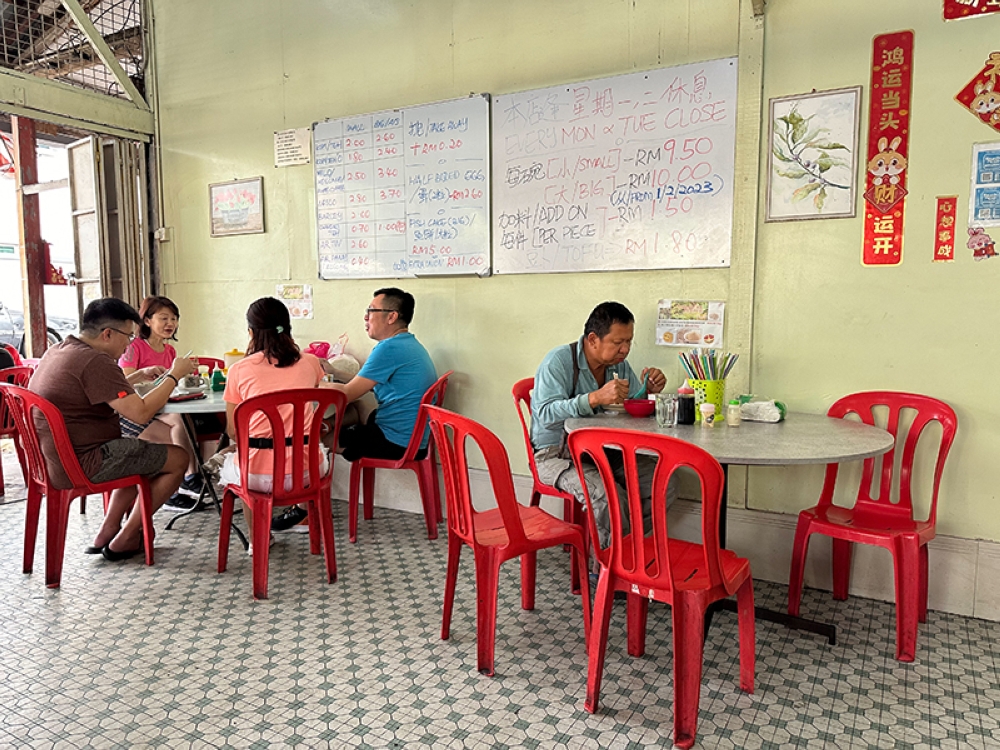 Should you find the soup noodles to be too clean for your palate, go for the dry noodles.
Your choice of noodles is tossed in an aromatic black sauce that has a slight sweet edge which makes it slurp worthy. They top it with fried shallots that give it more flavour too.
The eatery, that is a few doors away from the wet market and across the food court, pulls many regulars too.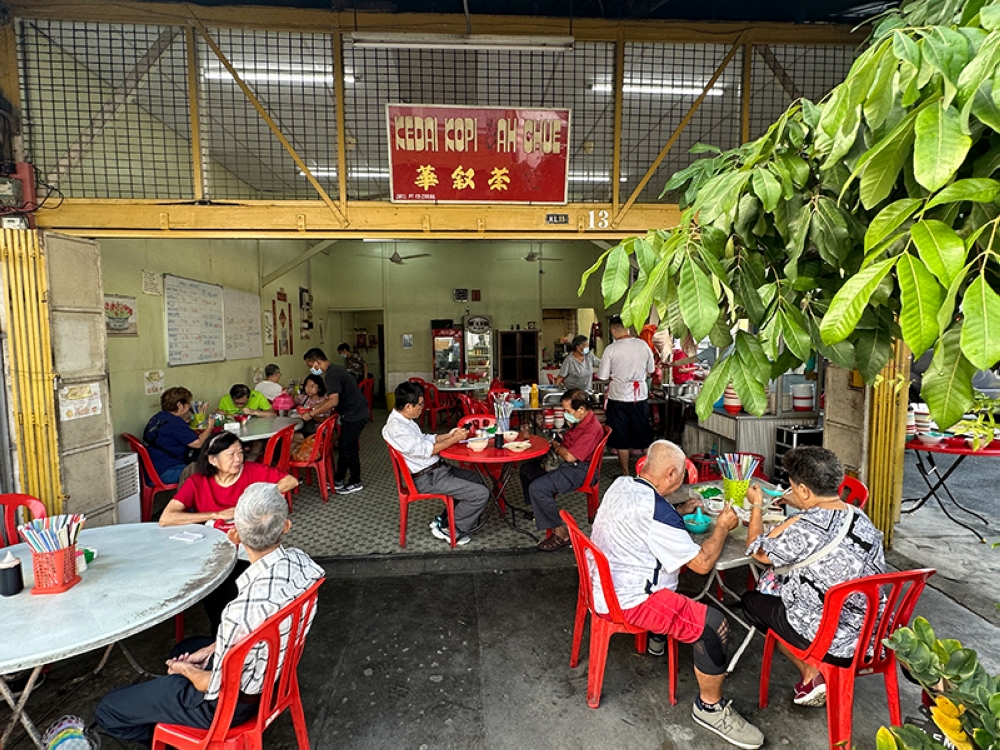 The family-run eatery sees the second generation behind the stove, cooking the noodles, while the older folks still keep an eye from afar.
A small bowl of fish ball noodles is RM9.50, while the big portion is RM10. You can add on fish balls that cost RM1.50 per piece. For the stuffed beancurd puff, it is RM1.80 per piece.
Kedai Kopi Wah Chue, At the corner of Jalan Ayer Jerneh and Jalan Ayer Lombong, Taman Ayer Panas, Setapak, Kuala Lumpur. Open:6.30am to 1pm. Closed on Monday and Tuesday. Tel:012-3511067.
* Follow us on Instagram @eatdrinkmm for more food gems