KUALA LUMPUR, Oct 7 — Sometimes it can be difficult to remember that Chinese food is more than just Cantonese cuisine. After all, most of us are familiar with classics such as dim sum, wonton noodles, congee with lean pork and century egg, and siu mei (roast meats) like cha siu and siu yoke.
Which is why we are enjoying this dish of ròumò qiézi or minced pork with eggplant, so redolent with its yú xiāng or "fish fragrance". No fish is actually involved in the sauce, but rather a seasoning employing finely minced garlic, ginger, white scallion and pickled chillies.
This Sichuanese dish is a signature of Ke Kho Authentic Chinese Restaurant in Taman Desa. The small eatery is hidden in Faber Plaza, between two rows of shophouses, and specialises in Dōngběi (or North-Eastern Chinese) and Sichuan cuisine.
Its location is a popular one: just opposite is the open-air Bangkok Thai Street Food where regulars enjoy moo ping (sweet pork skewers) and sai krok Isan (North-eastern Thai fermented sausages).
Advertisement
And further down the alley is Taisyu Yakiniku, the old kid on the block, offering Japanese style grilled meats over charcoal (yakiniku) and specialties such as Jingisukan or "Genghis Khan" lamb stew.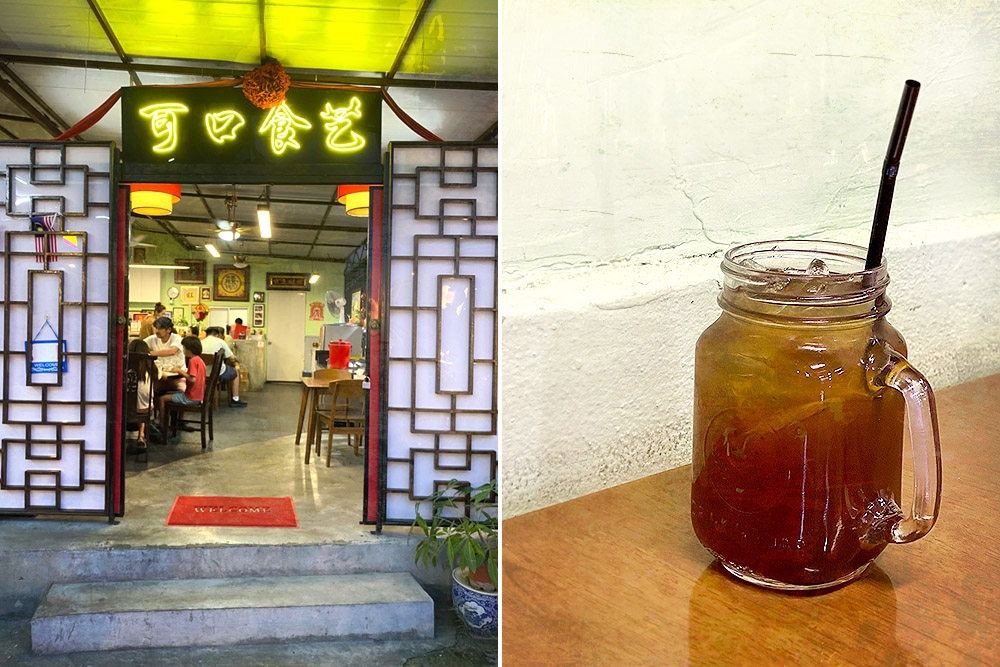 Which might make Ke Kho like the underappreciated middle child, something adventurous diners can remedy by giving their North-Eastern Chinese and Sichuan dishes a try.
Dōngběi cuisine features lots of wheat flour (e.g. noodles and dumplings) whereas Sichuan is famous for their málà or "spicy and numbing" flavours.
Advertisement
The name of the shop in Mandarin — kěkǒu shíyì — roughly translates to "mouthwatering cooking" or "delicious cuisine", which sets up reasonably high expectations.
Ke Kho's extensive menu only furthers such expectations with dishes ranging from crayfish with garlic to spicy cumin sliced mutton. But first, given the lack of air-conditioning (though the fans are happily on full speed), we cool off with some iced herbal tea.
It's simply easier to make an informed decision when you aren't sweating buckets (or are hopefully approaching that state).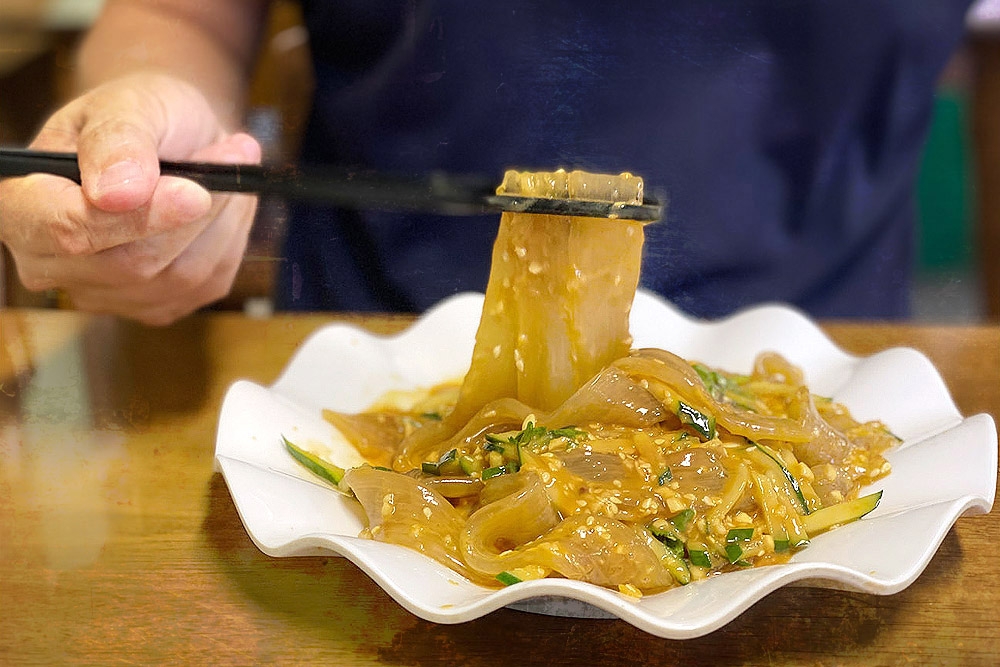 Something to slurp, then, the very act of transferring strands of starch from bowl to lips is a means to eliminate excess heat. Torn between the shredded potato with green pepper and the stewed pork vermicelli, we go for a third option: mázhī kuānfěn or glass noodles with sesame paste.
The nutty aroma of sesame seeds revives us from the evening stupor; the flat and wide cellophane noodles (made from mung bean starch) makes every mouthful a pleasurable experience.
Who needs ramen or pasta when you have when you have something so chewy and slurp-able?
Time for some dumplings. Ke Kho offers both Dōngběi jiǎozi or North-Eastern Dumplings, looking not unlike steamed gyoza, and Dōngběi bāozi or North-Eastern Steamed Buns.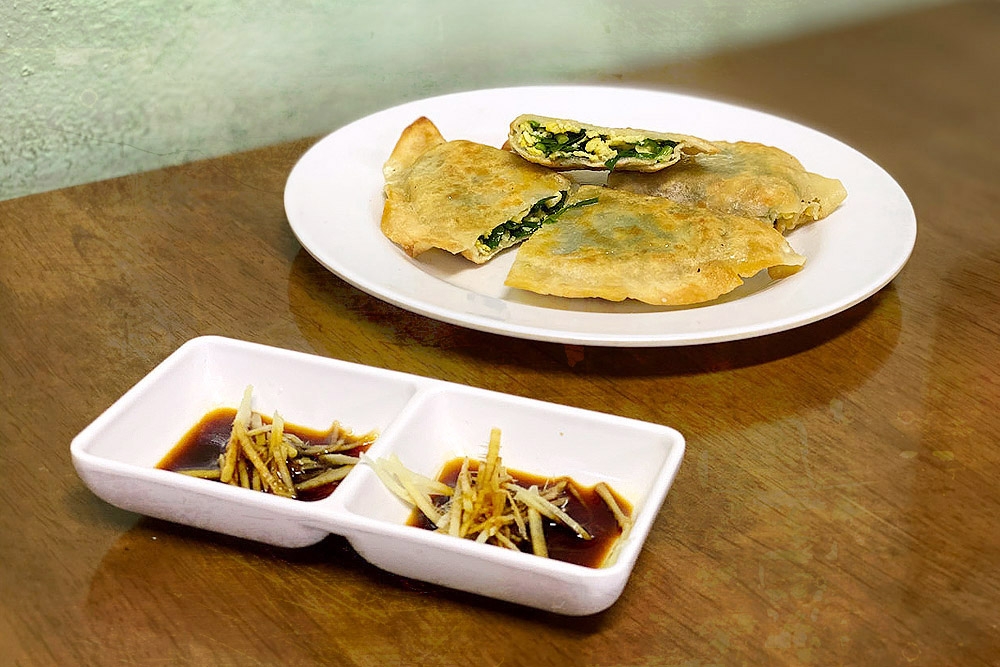 Less commonly found in Chinese restaurants in Malaysia is the jiǔcài hézi or Chinese chive pockets. These resemble empanadas by way of Shandong, China, and are filled with Chinese chives and soft scrambled eggs.
Crispy from being pan-fried, the jiǔcài hézi are best enjoyed dipped in a mix of light soy sauce and vinegar, with some julienned ginger to balance every nibble.
Honestly, given the sweltering weather, one might be forgiven for ordering only chilled dishes such as the cold spicy beef slices. Wiser diners would argue that one fights fire with fire.
Which is perhaps why we observe many tables focus almost exclusively on the Sichuan half of the menu. Families happily tucking into málà niúròu (Spicy Numbing Beef), làzǐ jī (Hot & Spicy Chicken), xiāng là dàiyú (Fragrant Spicy Eel) and málà jī sī miàn (Spicy Shredded Chicken Noodle), which uses handmade noodles.
Those who are ardent fans of the Sean Evans show Hot Ones (where guests such as Viola Davis and Jennifer Lawrence sweat over hot wings of increasing Scoville scale ranking) might appreciate the Sichuan classic shuǐ zhǔ yú piàn or Poached Fish Fillet in Hot & Spicy Soup.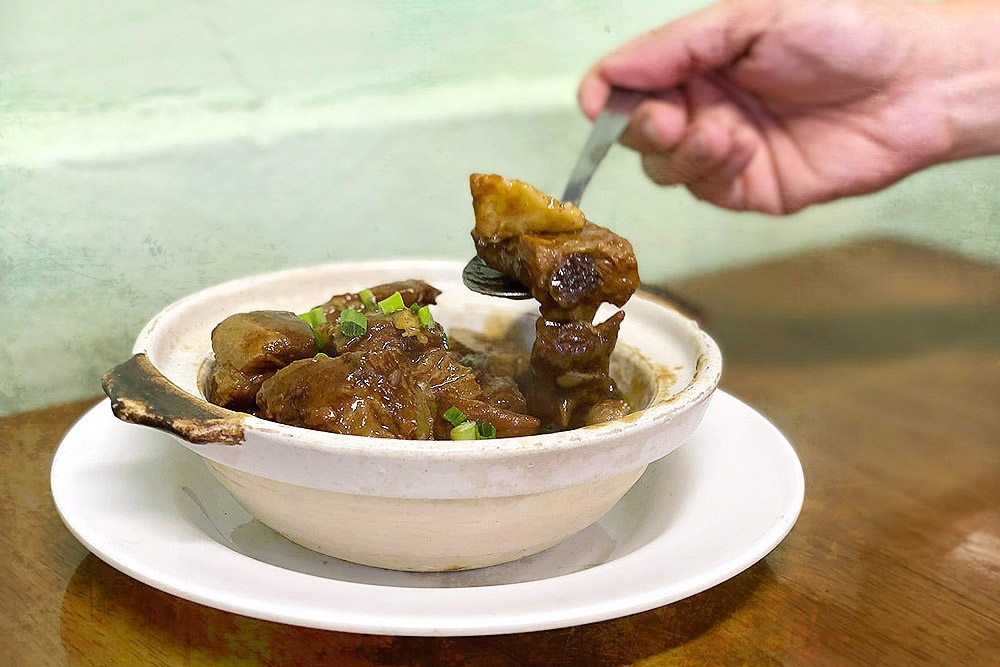 The tender morsels of boneless fish are practically swimming in a sea of hot oil and sliced chillies — not for the faint-hearted!
We include ourselves in the latter category, at least this evening. We would rather sup without burning the roofs of our mouths off.
To complete our meal, we debate over a couple of North-Eastern delicacies — Dōngběi dà gǔ guō (Braised Pork Knuckle in Pot with Preserved Cabbage) or guō bāo ròu, a variation of sweet and sour pork hailing from Harbin where sliced pork tenderloin is battered in potato starch and deep-fried twice.
In the end, we decide on something both hearty and wholesome: xiāngyù páigǔ (pork ribs with sweet taro). There is something about chewing the meat off the ribs and mashing the tender taro cubes into the rice with the umami-rich gravy that is everything you'd want comfort food to be.
And so it is, when we wander outside after finishing our dinner and paying our bill, we can't help but pat our full bellies — the highest praise one can offer the chef, surely?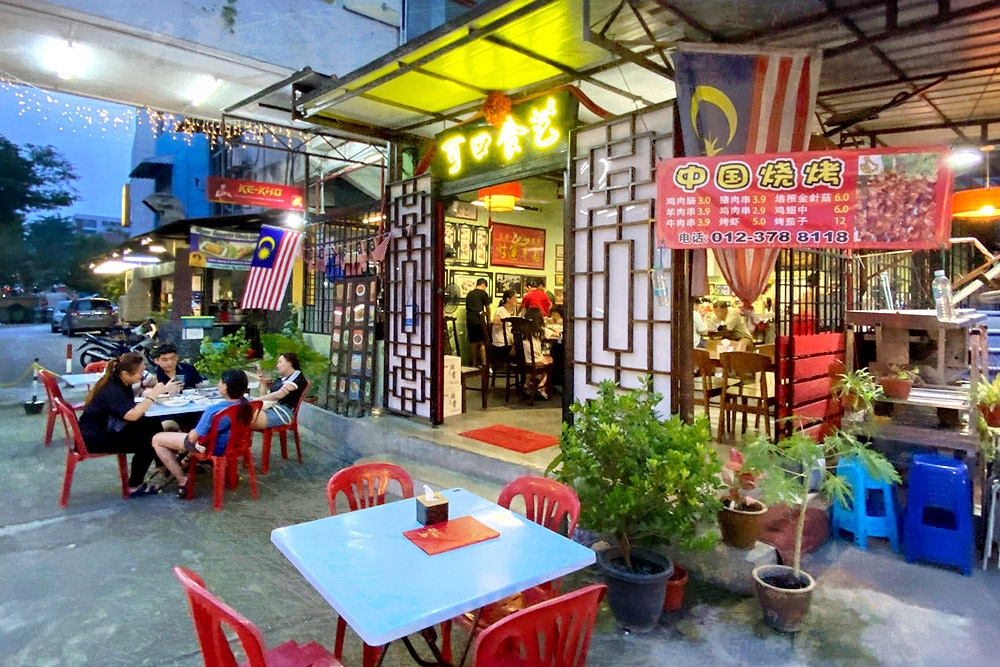 The night air is cool and the atmosphere is electric with the crowds tucking into their Japanese and Thai grilled meat and seafood. It is as festive as a foodie enclave as you can wish for — different foods from Japan, Thailand and China all in the same vicinity — and the very definitions of not one, but a trinity of delicious cuisines.
Ke Kho Authentic Chinese Restaurant 可口食艺
R2 Jalan Desa Jaya, Faber Plaza, Taman Desa, KL
Open daily (except Mon) 11:30am-3:30pm & 5-10pm
Phone: 012-378 8118
* Follow us on Instagram @eatdrinkmm for more food gems