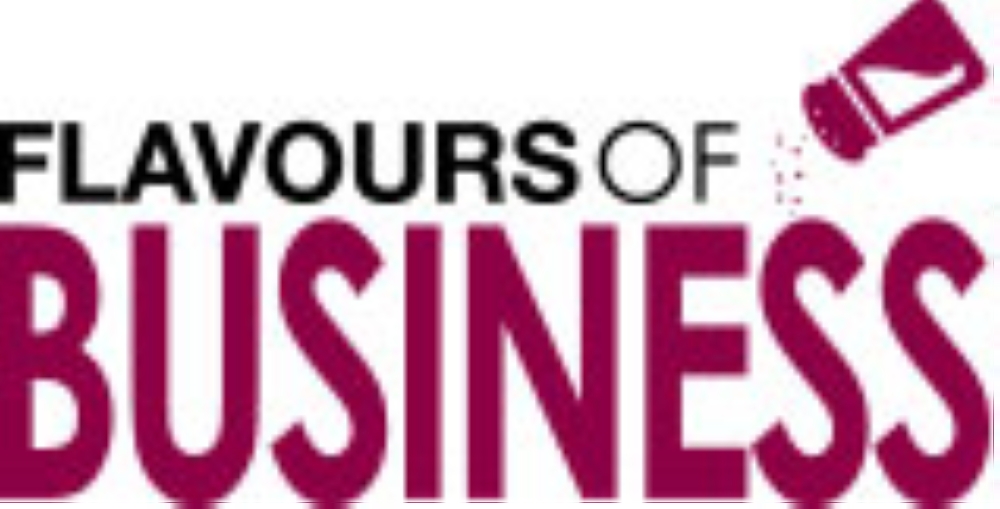 KUALA LUMPUR, May 23 — There's a saying: When life hands you lemons, you make lemonade with it. What happens when life hands you something else, say honey?
If you are Jeff Lau, a 33-year-old ultra marathon runner and bee farmer, then you do the obvious thing and ferment the surplus honey into... mead.
Advertisement
Now for those of us who are unfamiliar with this beverage, beyond mentions in Norse mythology when the Asgardian gods will knock back tumbler after tumbler of this golden brew (I'm sure Thor guzzles down the stuff in one of the Marvel movies too), what is mead?
Mead is a beverage made by fermenting honey mixed with water. Not dissimilar to other fermented and carbonated beverages such as kombucha and kefir, the key differentiator is that the fermentable sugar here is honey.
Which is something Lau has plenty of at his bee farm in Kampar, which he started in 2018. He shares, "I understand that no matter how rich or how poor you are, you still need to eat. So I decided to begin farming although I have zero background in agriculture."
Advertisement
Bee farming, Lau notes, can complement the planting of fruit trees by serving the crucial task of flower pollination. The result is almost five years of experience in managing bee hives and harvesting honey.
But why not just focus on selling honey?
Lau explains, "The main reason I started to brew mead was because it was difficult to sell my honey during the pandemic. Shopee has lots of different brands of honey, so it was challenging for me to start e-commerce from zero in a short time period."
But as with the lemon/lemonade adage, Lau decided to turn his obstacle into an opportunity. Instead of crying over jars of unsold honey, he decided to start fermenting his honey and turn it into mead.
If the old product doesn't fly off the shelves, maybe a new one would. (Especially one branded wittily as "Nice To Mead You.")
Such is the basis of lean and agile entrepreneurship everywhere. Lau has another advantage, given that he graduated with a Bachelor's degree in communications design.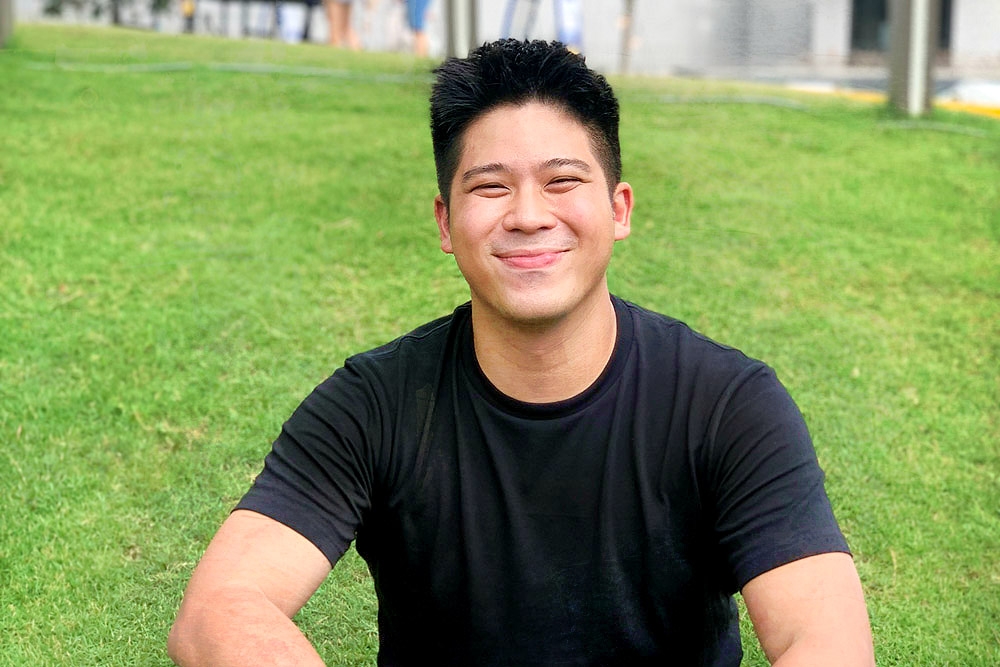 This goes a long way in explaining the marketing appeal of his products, which also includes kombucha and his signature Manuka Jun Tea, made from New Zealand manuka honey and green tea.
These beverages are sold under the brand Uncle Jeff Drinks; the catchy name comes from what his friends' children lovingly call Lau — "Uncle Jeff".
With rainbow-coloured illustrations, the bubbly nature of these fermented products are vividly brought to life. It helps that Lau is also an illustrator under the moniker Mr. Vegetabird (instagram.com/mrvegetabird).
Lau recalls, "I was brewing kombucha for fun during the pandemic. After that, I shared it with friends who are kombucha drinkers. They helped me to improve the flavour of my kombucha."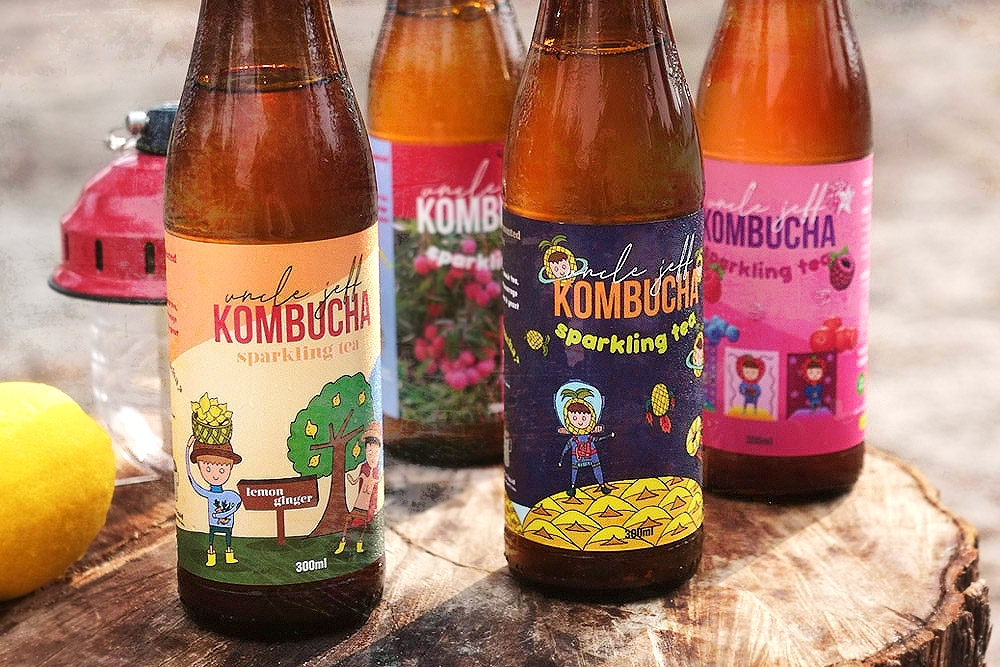 Humble beginnings for sure, yet Uncle Jeff Drinks has certainly expanded faster than even its founder's wildest dreams. Lau says, "In mid-2022, Eslite Spectrum from Taiwan approached me to open a stall at their inaugural bookstore in Malaysia. This is how our first offline stall was born!"
What sets Uncle Jeff Drinks' kombuchas apart from the many options already available in the market? Lau would be the first to admit that the basic recipe wouldn't be that different, and it all boils down to how each individual kombucha maker tweaks their processes.
He says, "Kombucha only has four main ingredients, which are water, tea, sugar and the SCOBY (kombucha yeast). We will ferment sweet teas in different containers. It takes up to 10-14 days to ferment an original flavour. Once ready, we will start bottling."
For flavour, Uncle Jeff Drinks only uses fresh fruits and herbs. For instance, to create their Apple Cinnamon Kombucha, they will use cold pressed apple juice and add cinnamon stick, and allow the kombucha to sit for 48 hours before filtering.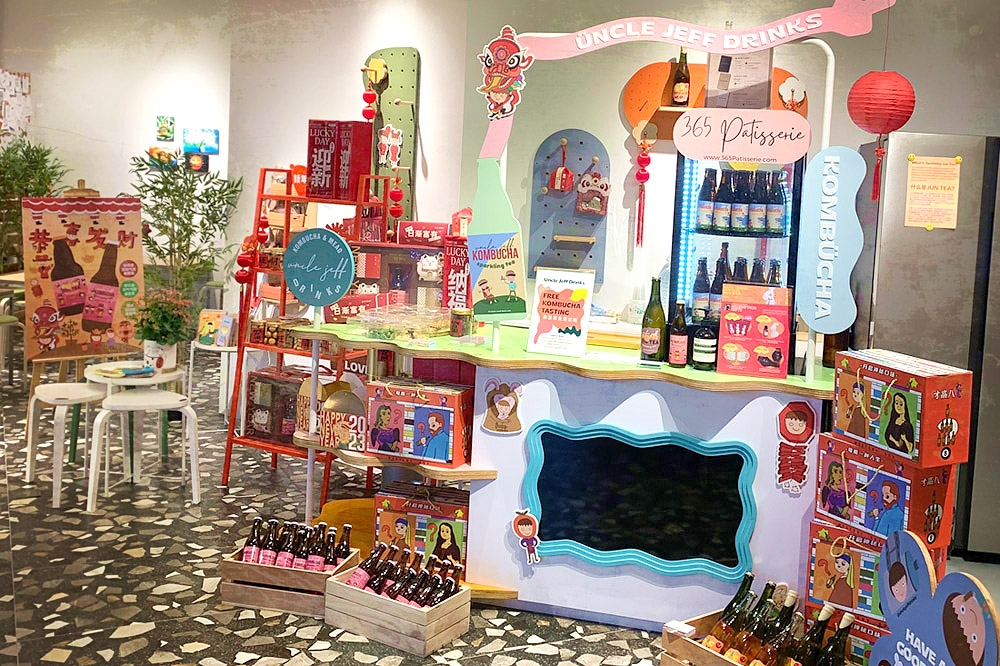 Lau maintains that to start and continue to run a small business is extremely challenging. He shares, "Firstly, kombucha is kind of 'if you know, then you know' beverage. It is pretty challenging for consumers to accept a new fermented drink. Although there are few mature kombucha brands on the market, we still need to introduce kombucha to customers via tasting sessions and explaining."
Manpower is another huge issue. He says, "To hire a good employee or promoter is like hitting the jackpot. Staff who are punctual, responsible and proactive are rare."
Lau's experiences as both an ultra marathon runner and farmer, has helped him tremendously in terms of time management. He says, "I need to arrange my time for training, harvest season and brewing — so that everything will go smoothly."
Not one to rest on his laurels, Lau makes sure that Uncle Jeff Drinks rolls out different flavours based on festivals and seasons.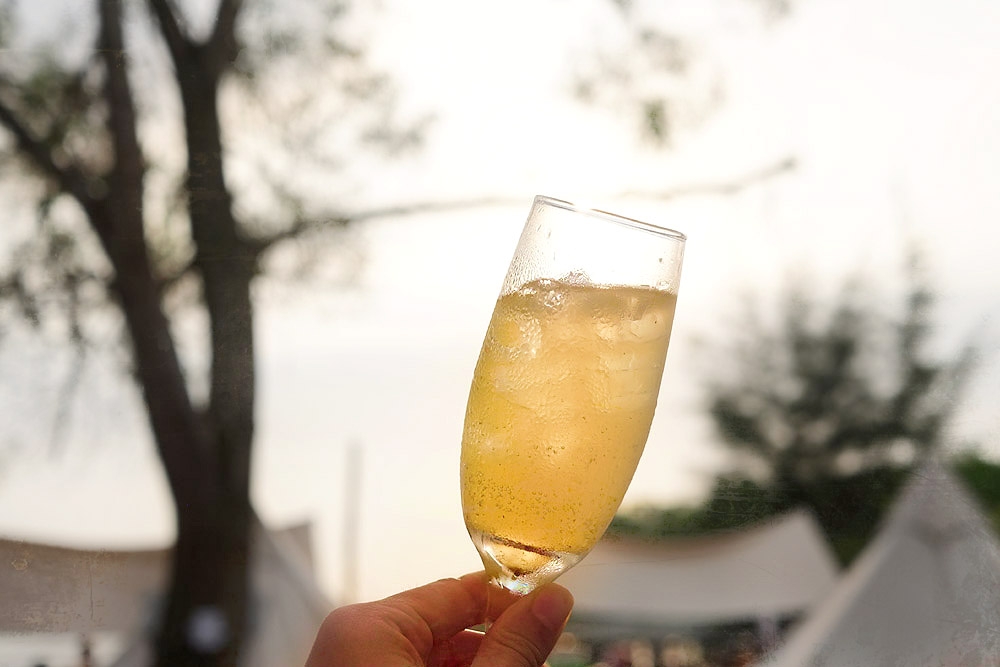 Besides fan favourite flavours such as lychee, pineapple, lemon & ginger and blueberry & strawberry, there will always be new ones such as Mandarin Orange (for Chinese New Year) and Bandung (green tea, mixed berries and rose). These are limited edition kombuchas but might make it to their regular rotation if popular.
He shares: "We will have a new fermented drink for an upcoming Japanese festival, MIKI from Okinawa, and soon we will collaborate with an ice cream brand too."
Who knows? Maybe sometime in the future, even Marvel might want to invite Uncle Jeff Drinks to partner on their next Thor movie. I'm sure Chris Hemsworth would approve of Lau's mead, its subtle honeyed notes harkening to times of Vikings and valour.
Uncle Jeff Drinks
Store: L115 - 5A, Eslite Bookstore, The Starhill, Bukit Bintang, KL. Open daily 10am-10pm.
IG: instagram.com/unclejeffdrinks/
FB: facebook.com/unclejeff.official/
* Follow us on Instagram @eatdrinkmm for more food gems.