OCTOBER 21 ― We may not celebrate Halloween over here in Malaysia, but it's a well-known enough celebration in the global scheme of things that even we know that come October every year, all things spooky will be making their way to local cinemas, television sets, and even local supermarket displays.
The obvious big ticket this year, at least in terms of films playing in the cinema, is The Exorcist: Believer, reportedly the first film in a planned new trilogy from the director of the latest Halloween trilogy, David Gordon Green.
It is, unfortunately, not very good, so I won't be wasting my energy to write a negative review of it, suffice to say that outside of the actually pretty good build-up, the rest of the film will have you rolling your eyes throughout the film.
Advertisement
There's also Saw X, which was initially scheduled to open in Malaysian cinemas this week, but the local cinema listings have strangely been a bit silent about it, so we've still got no idea when or whether it will actually be playing here, but let's hope that Five Nights At Freddy's, scheduled to open in Malaysian cinemas on October 26, will indeed play here.
But there's always streaming, and ever since the pandemic hit, horror films, especially the independent ones, have really found a home with the streaming platforms.
Here are two new ones that might just be worth your while for a fun Spooktober.
Advertisement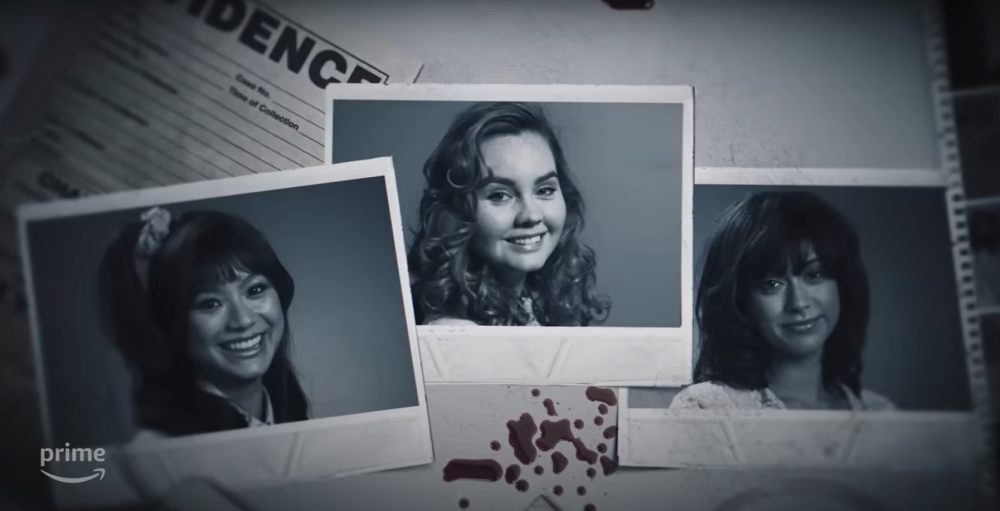 Totally Killer
With the Happy Death Day films, we've already got Groundhog Day horror. With Freaky, we got body swap horror a la films like Freaky Friday, Big and 13 Going On 30.
Hence, it's only a matter of time till we get a horror version of Back To The Future, which has now arrived in the form of Totally Killer, an Amazon Original film.
This latest film from director Nahnatchka Khan (of Always Be My Maybe and Fresh Off The Boat fame) mashes up slasher tropes (with the meta references of the Scream films front and centre) with the time travel fun of Back To The Future, concentrating on Gen-Z teenager Jamie (Kieran Shipka from Mad Men) who's accidentally transported back to 1987, and who then makes it her mission to stop a killer named the Sweet Sixteen Killer from committing the murders that made the killer infamous.
Those three murders apparently happened within her mother's circle of friends, and as Jamie tries to not only prevent these murders from happening, but also making sure that her mom does not become a victim, we get to see Khan and writers David Matalon and Sasha Perl-Raver sprinkle in lots of clever little tweaks to the time travel formula, the most interesting one being that we get to see the effects of Jamie's actions in 1987 in real time in 2023.
Ultimately, this is more a successful time travel film than a legit slasher flick, but that's exactly what the film wants to be, so kudos to everyone involved for actually pulling it off!
Dark Harvest
Another Amazon Prime premiere, Dark Harvest is directed by David Slade (of 30 Days of Night, Hard Candy and Black Mirror: Bandersnatch fame), so of course I'd be excited to see what he's up to with his latest horror offering.
Adapted from the 2006 Bram Stoker Award-winning novel of the same name, even a few days after watching the film, I still can't decide whether it's actually good or not.
The concept is great, and pretty fresh, centering on the legend of a character named Sawtooth Jack.
Every Halloween, Sawtooth Jack will rise from the cornfields and the small town's teenage boys will then proceed to hunt him down to prevent him from reaching the town's church by midnight.
If he manages to do so, the town's crops will be cursed for the following year, but if one of the teens manage to kill him before he does so, then the following year will be a fruitful one, and the family of the hunt's winner will be rewarded with a big new home in the respected part of town, with the winner given a brand-new car and sent out to explore the outside world to live his life.
So, it's Pumpkinhead meets The Purge then, which in theory should be great fun. The reason why I still can't decide whether it's a good film or not has nothing to do with the story or concept, which I think is pretty darn entertaining, and will keep you glued to your seat throughout the film.
It's more in the technical areas that I kept finding myself being pulled out of the film. The lighting scheme, for one, is pretty flat, making the whole movie look quite cheap.
This is not helped by the inconsistent quality of the performances, which will sometimes remind you of watching a Twilight movie (Slade did, after all, direct The Twilight Saga: Eclipse).
In short, you'll definitely cringe here and there, but it doesn't mean you'll be able to take your eyes off the movie. Proceed with caution.
* This is the personal opinion of the columnist.