SEPANG, Oct 27 — Prime Minister Datuk Seri Anwar Ibrahim said today that Putrajaya will now monitor closely all activities during the "Solidarity With Palestine" week in schools, after several students and teachers were shown in photos and videos using toy firearms as props.
Anwar said that Cabinet members have previously discussed the issue in its meeting, and will take the necessary steps to ensure such events do not spiral out of control.
"We will not force any schools to participate in it but we must control what's happening.
"We in the Cabinet spoke about it, we encourage it but it must be controlled so it doesn't get out of control," he said when met by reporters here.
Advertisement
Earlier, photos of students and teachers brandishing toy firearms while carrying the Palestine flags and wearing the Palestinian keffiyeh scarves went viral, prompting backlash from some in the public.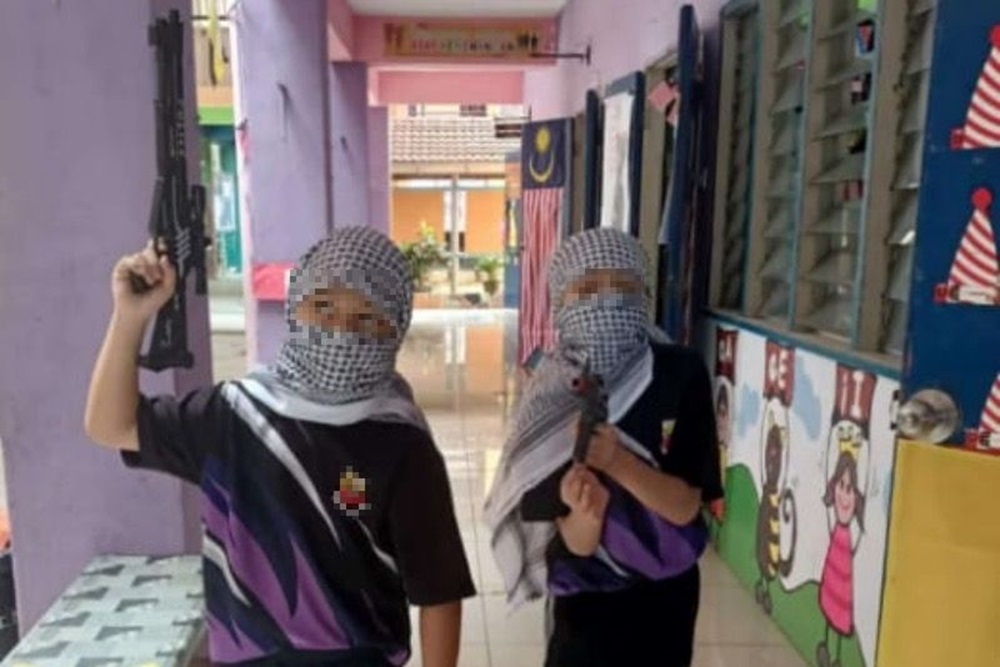 The photos and videos were believed to originate from at least one Special Education Integrated Programme (PPKI) school.
Advertisement
Malay Mail is seeking comments from the Education Ministry and minister Fadhlina Sidek over the matter.
Yesterday, the ministry justified the decision to hold the Palestine Solidarity Week at all education institutions nationwide to teach students about humanitarian values such as empathy and concern towards the suffering experienced by others regardless of their background.
Calling it a necessary intervention to be implemented among students, the ministry said the programme is in support of the Malaysian government's stance to continue together defending the rights and freedom of the Palestinian people.
This comes as 17 civil society groups in Sarawak voiced their disagreement with the Education Ministry's instruction for all government education institutions to observe a solidarity week in support of the Palestinian cause.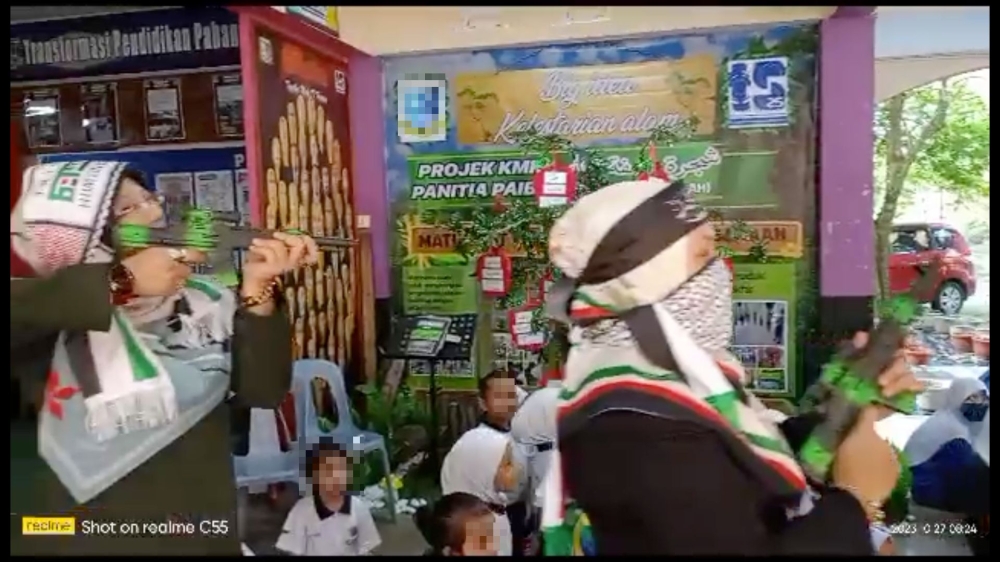 Additionally, Anwar said today that urgent aid especially food must be sent to Gaza immediately amid retaliation by Israel and an imminent ground incursion.
He said despite the calls for a ceasefire in Palestine by the United Nations Security Council which has yet to materialise, Malaysia's focus continues on sending aid to those in need.
"We're not concerned with such matters all we want is for food and any aid to be sent to the people in need, we want Palestinians' land and their rights restored," he said.
Russia and China on Wednesday vetoed a push for the United Nations Security Council to act on the Israel-Hamas war, after the United States called for merely a "humanitarian pause" in fighting while Israel is allowed the right to defend itself — rather than a ceasefire.