KUALA LUMPUR, July 25 — A few days after Prime Minister Datuk Seri Anwar Ibrahim had a video call with Elon Musk, Malaysia has given Starlink the green light to operate its satellite broadband services in the country.
As announced by Anwar, Malaysia has ordered 40 Starlink satellite broadband kits to be distributed in schools and universities. Starlink has been in talks with Malaysia in the past few years under previous administrations and it looks like they are finally making an entrance after the company has been given a special exemption to operate in Malaysia.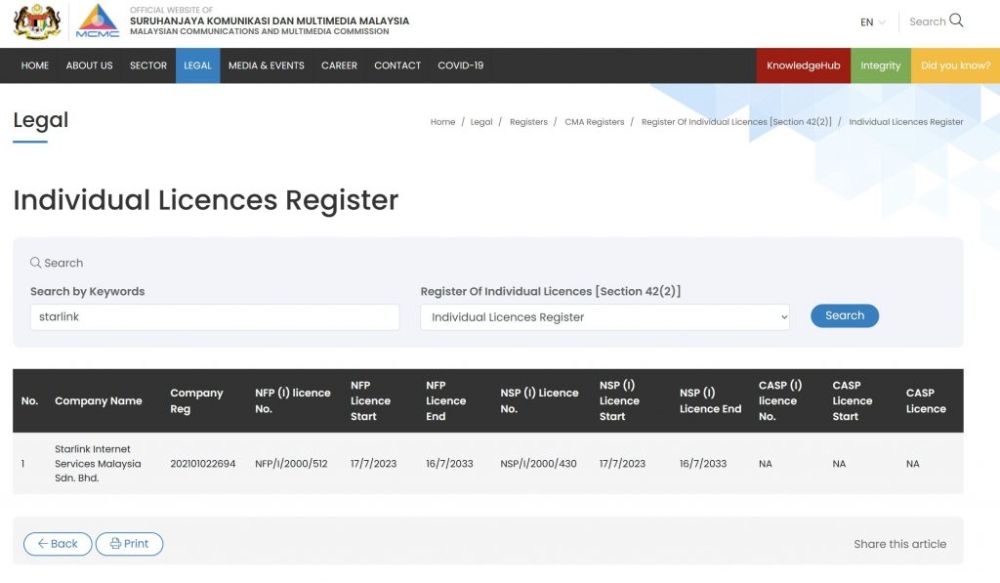 Starlink under Starlink Internet Services Malaysia Sdn Bhd has been granted the Network Facility and Service Provider (NFP/NSP) licence July 17, 2023 with a duration of 10 years. This will allow Starlink to legally offer commercial satellite services in Malaysia.
Advertisement
In response to our enquiry, the Malaysian Communications and Multimedia Commission (MCMC) said Starlink Internet Services Malaysia Sdn Bhd (Starlink Malaysia) is given 12 months from the date of issuance to commence its operations.
This requirement is imposed in the licence condition to all new individual licence holders under the Communications and Multimedia Act 1998 (CMA98).
The MCMC clarified that Malaysia has a 49 per cent threshold for foreign equity imposed on NFP(I) and NSP(I) licence holders and this condition is declared by the Minister and the licence applicant may request to be exempted from the requirement and submit clear and compelling reasons for it.
Advertisement
The regulator explained: "The present position in assessing such requests is to firstly look at the applicant's organisational set-up, global presence and decision-making structure.
Policy considerations include a review of the applicant's "Malaysia Digital" status, the country's commitments in any free trade agreement with the country of origin of the applicant, and the direct and indirect benefits the applicant can bring into Malaysia. Views from all other relevant agencies and Ministries are also given due consideration."
MCMC said that based on the assessment made on the value and benefits to be provided by Starlink Malaysia, the satellite service is allowed to operate in Malaysia with its current ownership status.
It added that this is similar to other licensees under CMA98 that have full foreign ownership, especially for companies with a global footprint.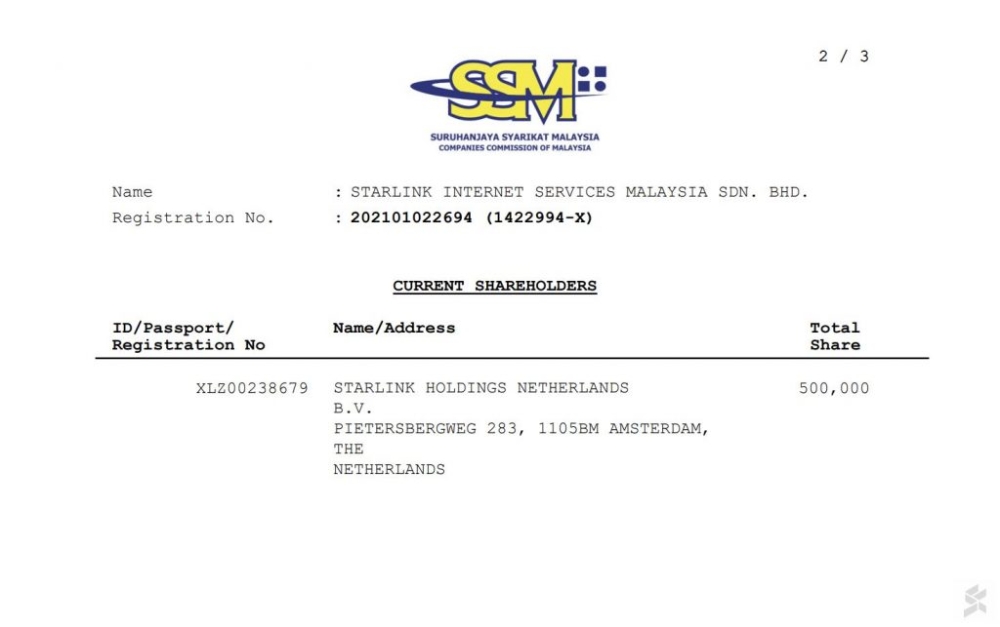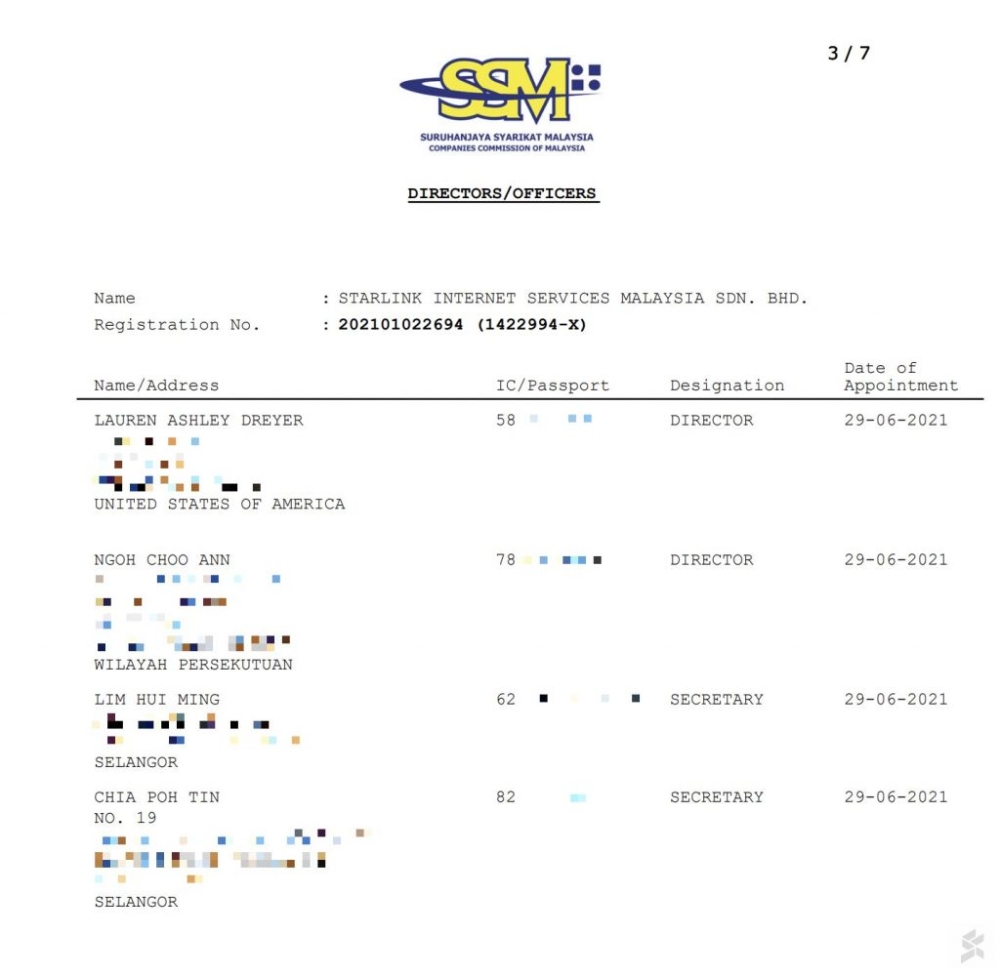 According to the Companies Commission of Malaysia (SSM), Starlink Malaysia was incorporated on June 29, 2021 with a total of 500,000 shares. Starlink Malaysia is currently 100 per cent foreign-owned by Starlink Holdings Netherlands that's based in Amsterdam.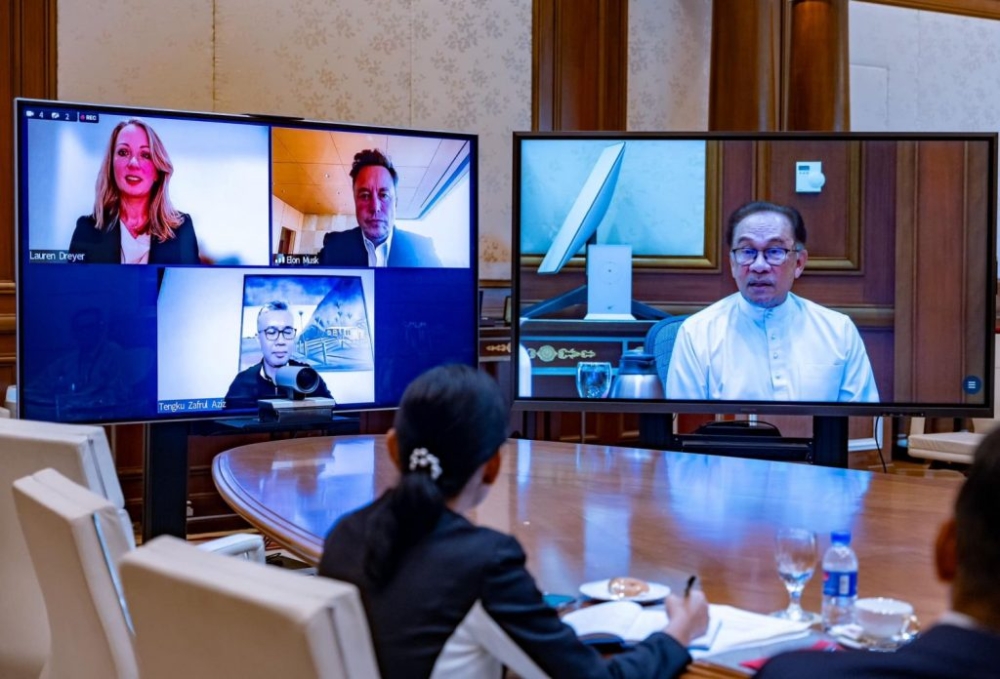 According to SSM, there are two directors namely Lauren Ashley Dreyer and Ngoh Choo Ann, who were appointed when the company was registered in Malaysia. Dreyer is the Senior Director of Starlink Business Operations at SpaceX and she was one of the attendees during the video conference call with Anwar Ibrahim, Elon Musk and Tengku Zafrul.
Satellite connectivity is great in bridging the digital divide in areas where there's no 4G/5G and fibre coverage. The Communications and Digital Minister Fahmi Fadzil recently announced that 10 Starlink satellite kits will be allocated to UiTM campuses such as in Kuala Pilah, Perak, Tawau and Sarawak to solve their internet problem. A quick check reveals that these universities are within TM's fibre broadband coverage and it doesn't make sense to deploy satellite broadband for such scenarios.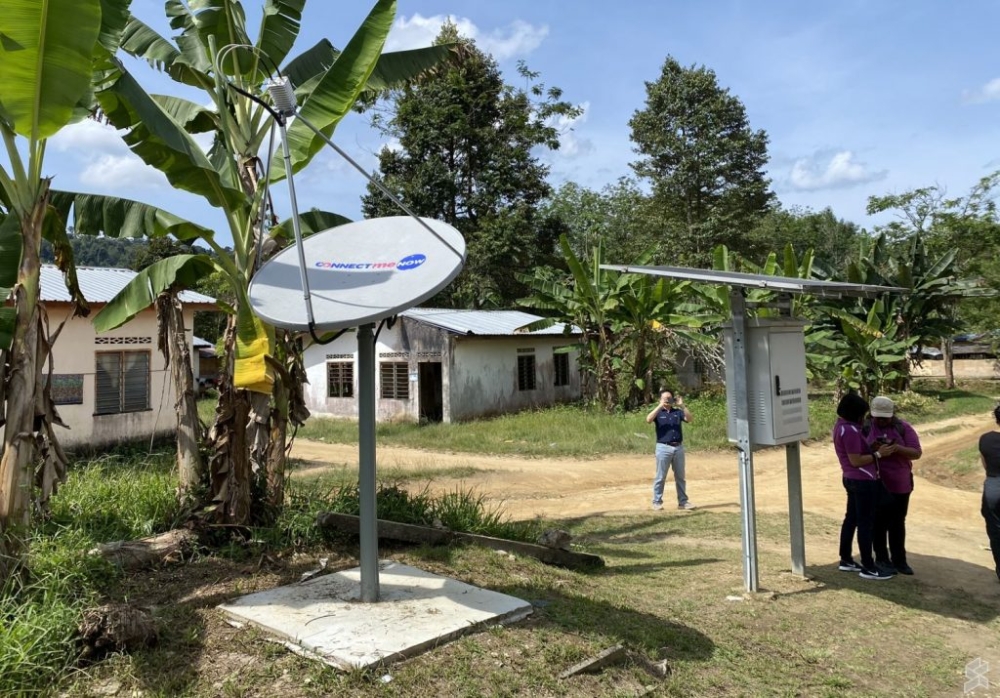 Let's not forget that Malaysia also has several local satellite broadband providers such as Measat's ConnectMe Now which is currently focused on serving unconnected communities that are not covered by 4G and fibre.
ConnectMe Now satellite broadband services are deployed in remote areas of Peninsular Malaysia, Sabah and Sarawak that don't even have access to basic road and electricity infrastructure. As of May 2023, they have deployed 4,000 satellite-powered sites and they aim to achieve 7,500 sites by the end of 2024.
Malaysia has also embarked on multi-billion ringgit projects such as Jendela and Point of Presence (PoP) to increase internet coverage in rural areas. PoP Phase 1 was aimed at bringing fibre closer to schools and residents in rural and remote areas.
Out of 4,370 PoPs planned under the 12th Malaysia plan, 4,323 were installed near rural schools and 47 near industrial areas. Under PoP Phase 2, the government has also allocated RM3.9 billion to improve connectivity for rural schools. — SoyaCincau