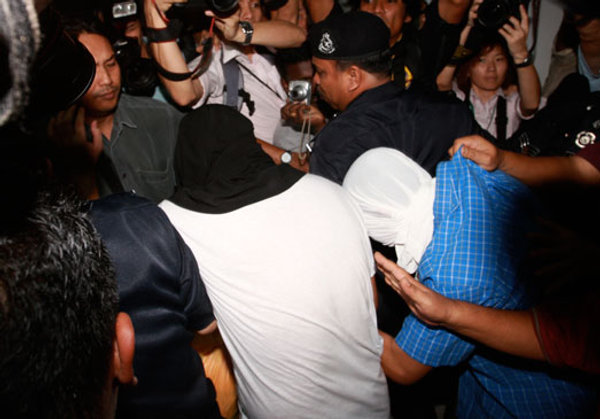 KUALA LUMPUR, Feb 22 — Arranging a media conference between former police commando Sirul Azhar Umar and the Malaysian press will undermine his opportunity to seek political asylum in Australia, a specialist on migration has told PAS.
Instead of the ad-hoc teleconference that the Islamist party has tentatively scheduled for Monday, Sirul must instead formalise the details he will supposedly reveal about the 2006 murder of Mongolian Altantuya Shaariibuu in a sworn affidavit.
"Please do not simply shoot one's mouth and damage Sirul's impending resolution of his status," migration expert Robert Chelliah from Australian Migration Agents said in an email directed at PAS.
"The proper way to say what he (Sirul) has to say is in consultation with his Australian barrister by a sworn affidavit that says nothing but the truth in detail," he continued in the email that was also extended to Malay Mail Online.
The same affidavit could also provide the basis for Sirul's application for an Australian Complementary Protection Visa under its Migration Act 1958, which Robert explained the former police commando may be entitled to if he could satisfy the country that the murder was perpetrated for political reasons.
Such would be consistent with the convicted killer's recent allegation that the murder of Altantuya was done at the behest of his superiors and that "important people" with the motive to cause her death were still at large.
"He must demonstrate that he is a not inherently a criminal-minded person but his act was politically caused. Based on the vast records he may have a good chance of establishing this," said the migration expert.
Alternately, the convicted murderer could also divulge new information that was not previously adduced in his trial and which would show his conviction was flawed.
Robert advised Sirul against proceeding with the press conference without consulting a barrister, but said it was unlikely that Australian authorities would allow the teleconference in which the former commando could attack Malaysia.
Sirul and former chief Inspector Azilah Hadri were charged with the murder of 28-year-old Altantuya in 2006 and convicted in 2009.
They were freed after the appellate court acquitted them in 2013, but the Federal Court reversed the acquittal last month and sentenced them to death, marking the end to the eight-year saga.
Sirul left for Australia prior to the Federal Court decision and is currently held there following an Interpol red notice that was issued pursuant to Malaysia's request.
Since his detention, he has threatened to speak to the media in Australia and reveal details into the mysterious 2006 murder of the Mongolian.
Malaysia's attempt to extradite him is currently frustrated by an Australian law that prohibits the country from sending an individual home to face the death penalty.