GEORGE TOWN, June 17 — Perikatan Nasional (PN) is confident that it has the support of 80 per cent of the Malay voters in the country, said Tan Sri Muhyiddin Yassin.
The PN chairman said a majority of the Malay electorate are unhappy with the current Pakatan Harapan-Barisan Nasional unity government.
"They have switched support to PN because they have lost hope and are facing poverty due to the country's economic situation," he said in his speech at the launch of the PN election machinery and convention here.
He said a high percentage of the B40 group are Malays while the M40 are a mix of Malays and non-Malays.
Advertisement
"They are feeling the pinch and facing difficulties but what is the government's plan to help them? There was none," he said.
He said PN may even have 80 per cent of the Malays' support in Selangor in the upcoming state elections.
He said he could feel the growing ground support for PN especially after the 15th general election.
Advertisement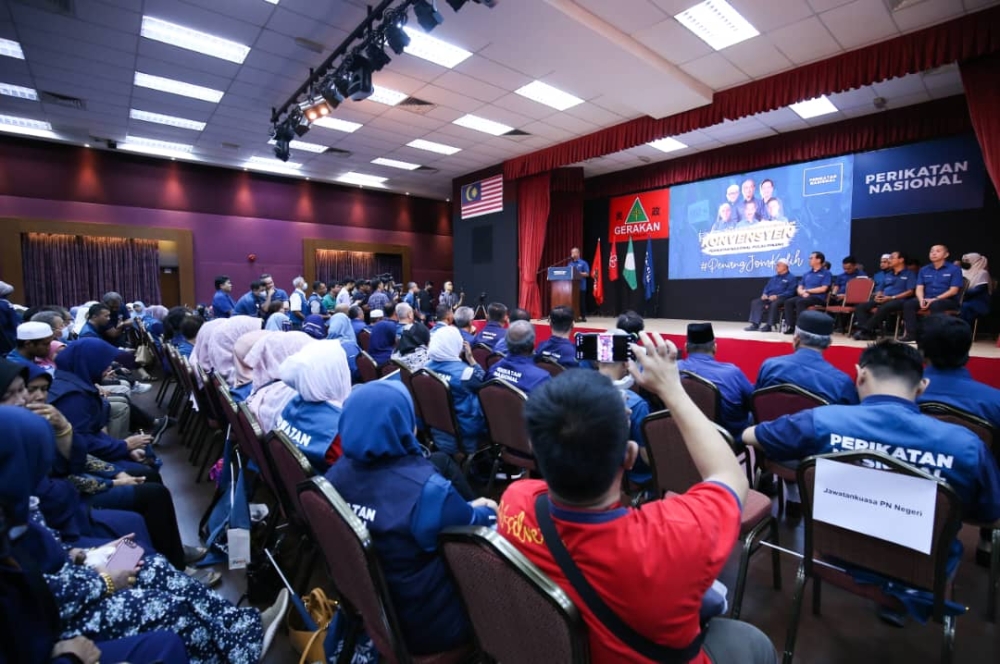 He said many are disappointed with the current administration that he claimed has done nothing to help the people in the last six to seven months since taking over the government.
"This is the time for us to win over areas that used to be 50-50 for us," he said.
"They like to say it's a "green wave", whether it's a green wave or a blue wave, we want it to be a tsunami," he said.
He said other than retaining Kedah, Kelantan and Terengganu, PN hopes to also win Penang, Selangor and Negeri Sembilan.
"We need to focus on Penang now, we want a clean sweep here too," he said.
He admitted that it would be an uphill battle in Penang.
"I still think there there's a good chance for us here," he said.
He said it would be better if PN can make inroads in Penang and win more seats.
He said now is the time for PN to fight for support as people are dissatisfied with the unity government.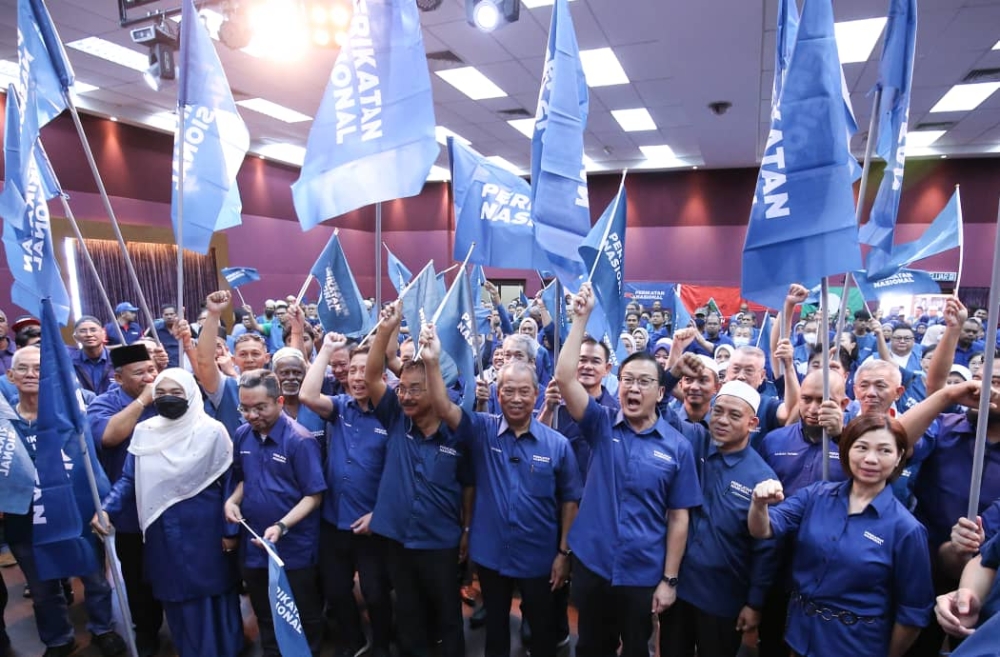 "Even the Chinese are unhappy with PH, so this is the time for us to show that we can govern better and this can pave the way for us to take over the government in the next general election," he said.
Muhyiddin also said seat negotiations in PN is now at 99 per cent.
"We will finalise it by June 22," he said.
He added that there will be parties who will not be satisfied with the seats given but he said this is a necessity as they cannot please everyone in seat distributions.
The state elections for Kedah, Penang, Kelantan, Terengganu, Negeri Sembilan and Selangor are expected to be held concurrently in August after the state legislative assemblies are dissolved in late June.