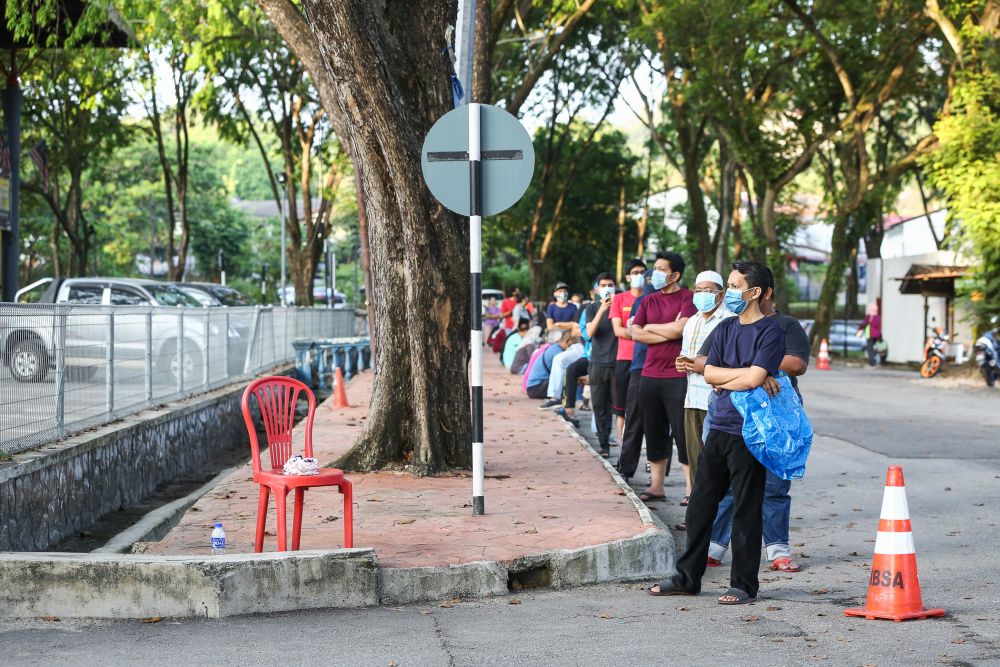 Subscribe to our Telegram channel for the latest updates on news you need to know.
---
KUALA LUMPUR, March 27 — Lower income (B40) and middle-income (M40) families are set to receive cash handouts totalling RM10 billion in the recently announced People-Centric Economic Stimulus package (Prihatin) by Prime Minister Tan Sri Muhyiddin Yassin today.
For four million households that are earning less than RM4,000 a month, RM1,600 will be made available to them in two tranches, with RM1,000 being paid in the month of April and RM600 in the following month of May
For some 1.1 million households earning RM4,000 to RM8,000, a cash handout of RM1,000 will be made available to them, with RM500 being transferred in April and May respectively.
RM800 will be made available to some three million unmarried individuals, above the age of 21, who earn less than RM2,000 a month, with RM500 to be paid in April and the rest in May.
Those earning more than RM2,000 monthly will receive RM500 and the payment will be split equally between the months of April and May.
In the package, some RM270 million has been allocated to tertiary students who will receive a RM200 one-off payment in May.
An additional RM25 million has been allocated to vulnerable groups such as the disabled, elderly, homeless and children in shelters.
Muhyiddin also announced that the RM3.7 billion for the Bantuan Sara Hidup (BSH) programme, which is ongoing, will be paid in July.
Prior to the announcement, the government have already agreed to impose a six month moratorium on National Higher Education Fund Corporation (PTPTN) borrowers' loan repayment, involving some RM750 million.
Today, the government decided to extend the same for Skills Development Fund Corporation (PTPK) loan borrowers, starting April 1. This move will benefit some 174,500 people.
The government also entitled mySalam insurance holders that are hospitalised due to Covid-19 to be able to claim RM50 a day, up to 14 days as an income substitute.
The government also extended this benefit to those in the B40 households that have been quarantined as Patients Under Investigation (PUI)