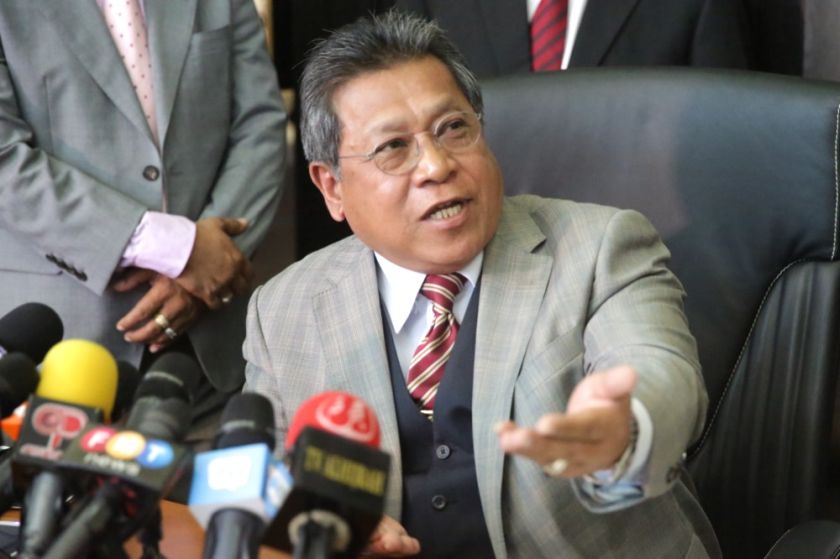 KUALA LUMPUR, Nov 22 ― Deputy Agriculture and Agro-Based Industries Minister Datuk Seri Tajuddin Abdul Rahman will not be referred to the rights and privileges committee for describing another MP as a "woman with a Kok," the Speaker said today.
Tan Sri Pandikar Amin Mulia concurred with his deputy, Datuk Ronald Kiandee, who surmised that Tajuddin was simply referring to Seputeh MP Theresa Kok's surname, and upheld the latter's decision to consider the matter resolved.
"Everyone saw what happened. (The) rights and privileges committee is only for incidences where we need to call witnesses to determine the issue.
"But everyone saw what happened and it has been settled," Pandikar said in Dewan Rakyat today.
He was responding to a request by Kasthuri Patto (DAP-Batu Kawan) for him to make a ruling against Tajuddin for calling Kok "the only woman with a Kok" during Question Time in Parliament yesterday.
However, Pandikar asked all MPs to stop using unparliamentary language in the House.
"That side also used the word sial, that is unparliamentary," he said.
He was referring to Amanah's PAS MP Khalid Samad who used the Malay word "sial" on Tajuddin ― which the latter claimed means "damned and cursed" ― in response to th Umno MP's remarks.
At a press conference later, Kasthuri urged Tajuddin to use the last two days of Parliamentary sitting to apologise in the House for his remarks.