OCTOBER 7 ― The unstoppable march of tentpoles, franchises and blockbusters in Hollywood, and the ever-ballooning budgets to make them, have more or less meant that there's a lot less room for other kinds of films to be made.
Rom-coms have more or less moved to streaming, with very few of them being made for the big screen nowadays.
The mid-budget star studded serious drama, a common sight in Hollywood in the 1970s and still quite visible during the 1980s and 1990s have more or less vanished from the big screen these days, except during the Oscar season.
Advertisement
Even comedies have more or less moved to streaming platforms nowadays, with the smaller and mid-range ones mostly being made in the indie film sector, even when some of them are still pretty star studded.
When almost every major Hollywood studio out there has its own streaming platform to dump their films to, it's pretty easy for even good films to get lost in the shuffle.
Here are two new comedies/dramedies that I'm pretty sure will fly under the radar of most people, but are most definitely worthy of your valuable time.
Advertisement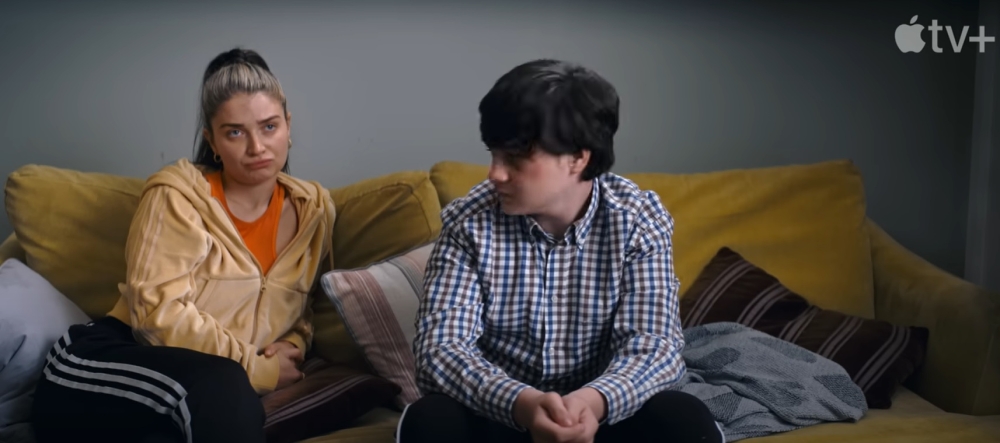 Flora and Son
Released on Apple TV+ just last week, Flora and Son is a movie I've been itching to watch because it's directed by John Carney, who's made musical dramas/comedies his calling card ever since he first garnered attention with his feature film debut Once.
His subsequent films Begin Again and Sing Street, with bigger budgets and sometimes even proper film stars, have expanded on what made Once such an irresistible hit, focusing on people who fall in love with each other over their shared passion for music, and the process of making music and writing songs.
Flora and Son continues on that same path, this time focusing on single mum Flora (a star-making performance by Eve Hewson) and her teenage son Max (Oren Kinlan) as they navigate through their pretty tough working-class lives in Ireland.
Where this one deviates slightly from his previous characters is that Flora is not someone who considers herself "musical".
She falls into the stereotypical working-class class cliché of clubbing, booze, one-night stands, and her favourite song is You're Beautiful by James Blunt.
However, a chance online encounter with guitar teacher Jeff (Joseph-Gordon Levitt) awakens her creative impulses, albeit not straight away and her early days of trying to flirt with Jeff during their online lessons are pure comedic gold.
This being a John Carney movie, of course it'll all build up to a heartwarming finale involving underdogs, and this comes in the form of Flora teaming up with her son Max to write songs that suit both their interests, namely poppy dance music with a bit of rap thrown in.
This melding of disparate influences is how the movie finds its own voice, and how Flora finds hers as well. And just like his previous films, it's simply lovely to witness.
Shortcomings
Less of an obvious crowd pleaser than Flora and Son, in that there's really nothing much in the way of heartwarming to be found in this often really funny yet caustic character study, actor Randall Park's directing debut Shortcomings might just develop a cult following in the near future the same way that High Fidelity did, only instead of music nerds this movie focuses on a snobbish film nerd/cinephile.
It opens with a movie-within-a-movie, wherein an Asian woman has her application for a penthouse denied and, seconds later, her husband buys the whole building, and that movie ends as they kiss in the elevator going up to their new luxury home, with a title card that proclaims that this is "just the beginning."
We then cut to the audience at a film festival cheering for the movie, only to focus our gaze on a morose dude who's clearly not impressed with the movie he just saw, which was programmed by his festival organiser girlfriend Miko (Ally Maki).
That morose dude and this movie's main character is film bro Ben Tanaka (possibly a star-making performance by Justin H. Min, who previously caught the eye in After Yang), a struggling filmmaker who works as a manager at an arthouse cinema, and spends most of his time watching Criterion DVDs of films like Yasujiro Ozu's Good Morning and Faces by John Cassavetes.
One of the most unlikable guys you'll likely encounter in a movie this year, it's simply fascinating to see Ben flashing one red flag after another during the movie's opening 10 to 15 minutes, and the plot kicks into gear once Miko gets an internship opportunity in New York, and they both decide that the distance might just be what they need for the stage their relationship is at then.
Park and writer Adrian Tomine spare no expense poking fun at not only Ben, but also his best friend Alice (a scene stealing Sherry Cola), voicing out plenty of uncomfortable home truths along the way while not skimping on the laugh factor.
So if you're fine with watching a hilarious character study focused on a not very pleasant person, this one will hit all the right spots, I promise you.
* This is the personal opinion of the columnist.