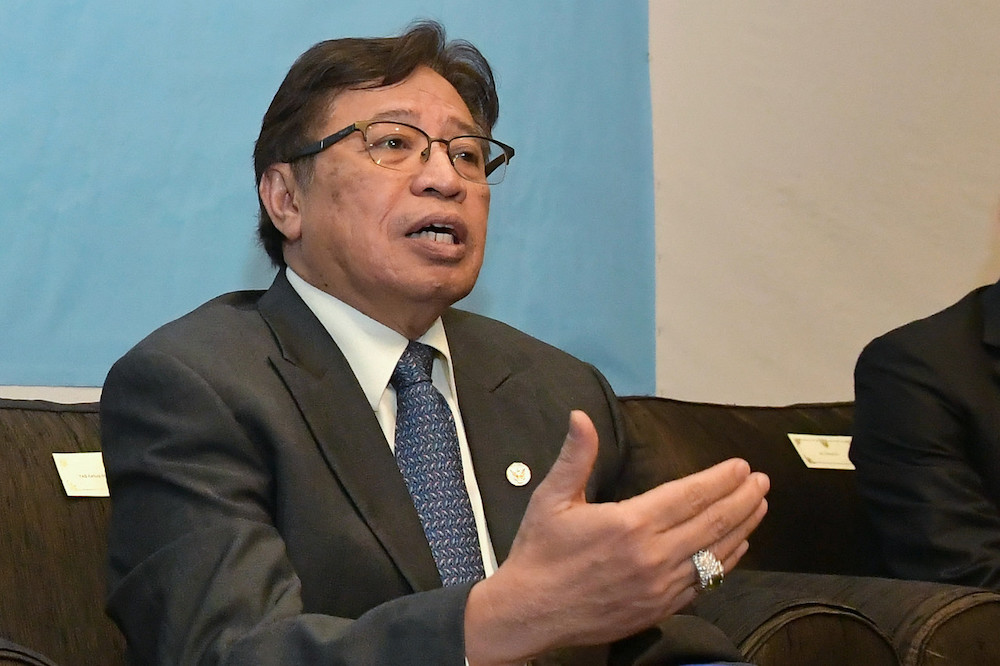 KUCHING, Aug 16 — Chief Minister Datuk Patinggi Abang Johari Openg today said the state government wants to have a good economic relationship with Singapore.
He said the state and the island nation have some common interests that they can work on together to enhance the relationship.
"One is to tap our natural resources, which have been our strength, including biodiversity, forestry, fishery and mineral sectors," he said at the opening of the Sarawak Trade and Tourism Office Singapore (Statos) and Sarawak — Singapore Business Forum and Expo 2019 in Singapore.
"These are the sectors that Sarawak and Singapore can add on to the value chain," he added.
The chief minister said the state and Singapore can also work together on intellectual human capital.
"We feel that Sarawakians can be trained, work with other nationalities, including Singaporeans.
"They can, together, find new technologies as well as some methodologies that can create value to the resources that we have," Abang Johari said.
He said Sarawak and Singapore can also enhance the tourism sector by encouraging people-to-people contact, which will bring a lot of benefits to both sides.
"There have been an increasing number of Singaporeans going for an week-end trip to Sarawak just for angling.
"They fly to Sarawak on Friday, and return home, with their catch, on Sunday," he said.
Abang Johari said another angle in which Sarawak and Singapore can work together is leveraging on the 4.0 Industrial Revolution in the digital economy.
He said Sarawak is going ahead with its plan to leapfrog from 3G to 5G initiatives.
"For Sarawak government, there is no option for us, but to adopt 5G from 3G," he said, adding that Sarawak is working with international technology companies, including Huawei of China, as it is good with 5G hardware.
The chief minister also told the business forum that the state is also improving its fibre optic connectivity, especially clouding, to enhance the Internet speed.
"This is where we can work together with Singapore to leverage on the global economy, beyond the region," he said, explaining that it is the reason why the Sarawak government is establishing its trade and tourism office in Singapore.
"We hope that the office will become a contact point for the business community, and that the state government will provide the facility as enabler for the businessmen from Sarawak and Singapore to work together on whatever they want to do," he said, expressing hope that the outcome will benefit Singapore and Sarawak, in particular, and Malaysia.
Among those present at the opening of Statos and business forum were Singapore's Minister for Trade and Industry Chan Chung Sing, Vice President of Singapore's Manufacturing Federation Teo Eng Cheong and Sarawak's Deputy Chief Ministers Datuk Amar Douglas Uggah and Datuk Amar Awang Tengah Ali Hasan.
Memorandums of Understanding (MoUs) and Memorandums of Agreement (MoAs) were also signed between members of Sarawak's business community and their Singapore counterparts to pave the way for collaborations in various fields.