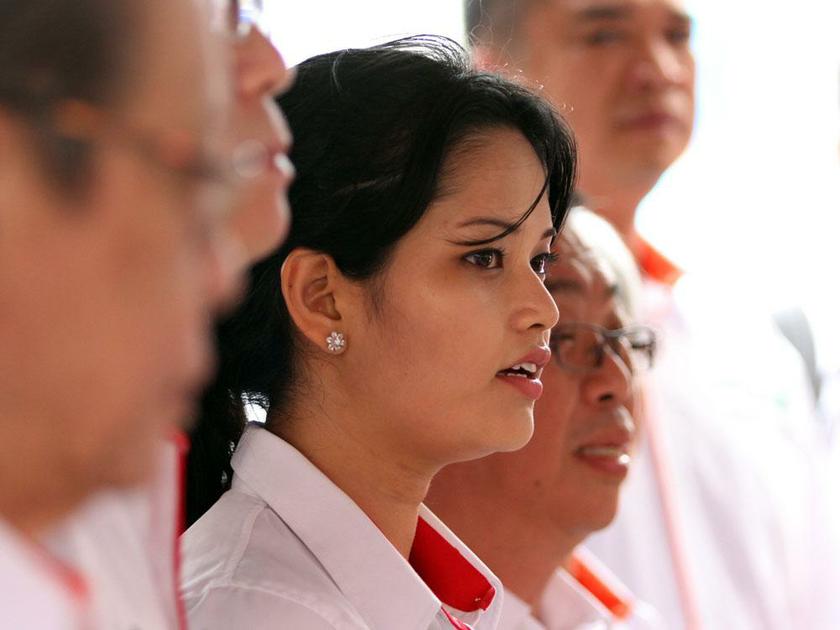 KUALA LUMPUR, April 18 — Photographs of two people resembling DAP's Dyana Sofya Mohd Daud socialising with another of the party's lawmaker are politically motivated, said the DAP Socialist Youth executive committee member.
The former Teluk Intan candidate posted a Facebook message alluding to a "personal attack" against her hours after the photographs began appearing online this evening.
"This is the third personal attack within two months, I assume the general elections must be very near. No matter who is in the photos or videos in which I allegedly feature, these are major privacy intrusions into that person's life.
"I am sad that our political culture has gone to this. I have no time to entertain this type of personal and vindictive attacks," she wrote.
Pictures purportedly of the two DAP leaders have been distributed online in recent months.
Dyana is a frequent target of such photographs, dating back to her bid for the Teluk Intan by-election in 2014 when pictures of Filipino actress Pauleen Luna in a bikini were passed off as images of the young Malay candidate.