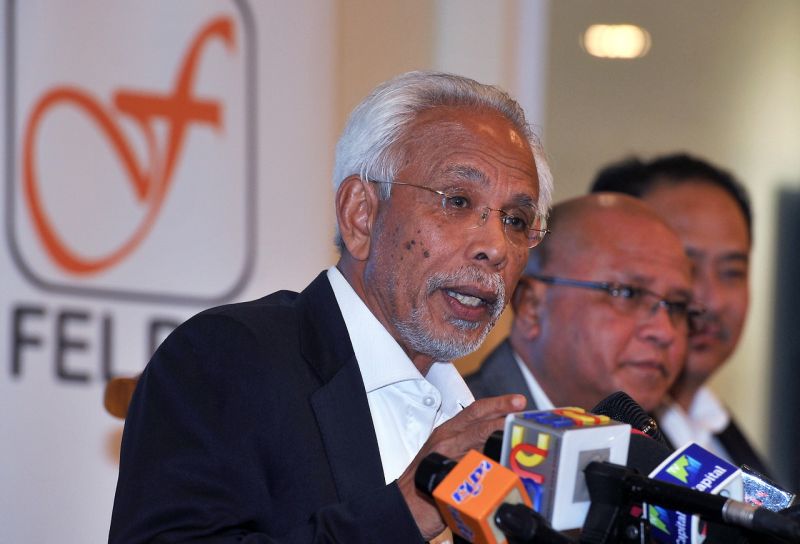 Subscribe to our Telegram channel for the latest updates on news you need to know.
---
JOHOR BARU, Feb 12 — Felda chairman Tan Sri Shahrir Abdul Samad today clarified that the agency had not lost RM4.3 billion as reported.
The Johor Baru Member of Parliament said he has a list of how the RM4.3 billion was utilised, namely for long term investment, both here and abroad.
"No money is lost. From the RM6 billion received when Felda Global Ventures Holdings Bhd was listed, we spent RM1.7 billion for Felda settlers to pay each family RM15,000.
"The balance of RM4.3 billion was used for various reasons. Felda made one off payments to the governments of Sabah (RM300 million), Pahang RM250 million, housing loan for Felda settlers RM400 million, management expenses RM883 million plus investments in property, both here and foreign countries, to buy shares and many others," he said.
Shahrir was commenting on reports in a number of news portals that claimed RM6 billion received by Felda after the FGVH listing has not been accounted for.
He said RM1.438 billion was invested in property, namely in Bukit Katil, Malacca for RM304 million, Grand Borneo Hotel in Sabah (RM86 million), Grand Plaza Service Apartment in London (RM500 million), Institut Penilaian Negara (INSPEN) building (RM225 million) and Iris Corporation Berhad shares (RM110 million).
Shahrir said the RM1.438 billion invested in the service sector, especially property involving hotels, was to ensure a long term investments that can be beneficial in the future.
He said Felda had also purchased Felda Technoplant Sdn Bhd worth RM38 million while total accumulated losses for Felda amounted to RM108 million, involving the Transnovasi Project.
"My job is to ensure money invested by Felda is according to plans and to make sure the investments give good returns," he said.
Shahrir who took over the post from Tan Sri Isa Samad said Felda had also decided to sell a hotel bought by the agency in London at a cost of RM548 million in 2012.
The sale would be finalised soon, he said. — Bernama