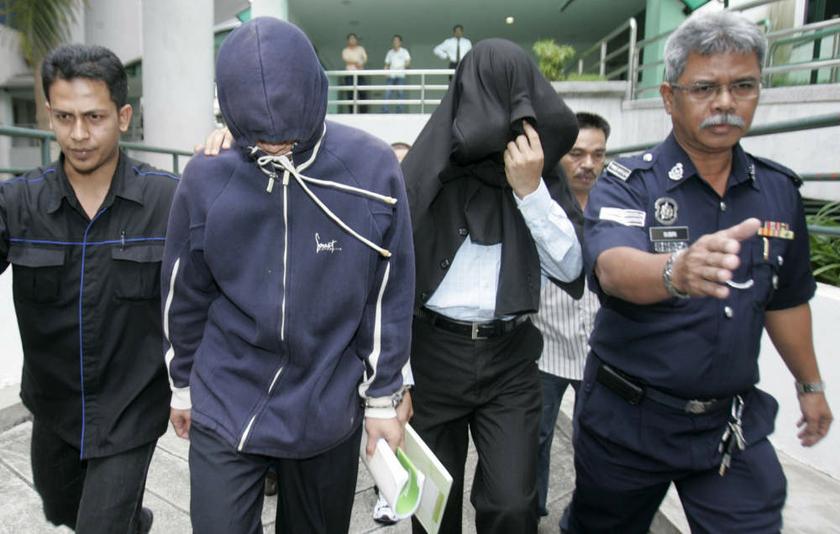 Subscribe to our Telegram channel for the latest updates on news you need to know.
---
KUALA LUMPUR, Feb 17 — Sirul Azhar Umar, who claims he acted under orders to murder Altantuya Shaariibuu, is considering revealing why he and another former police commando shot dead the Mongolian model and blew her body up with explosives.
News portal Malaysiakini reported today Sirul, currently detained in an immigration detention centre in Sydney, Australia, as saying that several Australian media organisations have requested for an interview with him, but he has yet to decide on whether to do it.
"Yes, I am seriously considering the possibility," Sirul was quoted saying, when asked if he was prepared to reveal everything should he agree to an interview.
Sirul, who has been sentenced to death for the murder, told Malaysiakini that he did not know Altantuya or her ex-lover Abdul Razak Baginda, who was acquitted of abetting her 2006 killing.
"I was under orders. The important people with motive (to murder Altantuya) are still free. It is not like I do not love the police or the country, but I acted under orders," Sirul was quoted as saying further.
Home Minister Datuk Seri Ahmad Zahid Hamidi has confirmed that Malaysian police have sent a formal request to Australia through the Ministry of Foreign Affairs to extradite Sirul.
Kamarul Hisham Kamaruddin, who had acted as Sirul's counsel during the marathon trial and appeal hearing against his death sentence, said last month that his client will need to engage lawyers qualified to practise in Australia to file a legal challenge in the Australian courts, should there be any attempt to extradite him.
Australia's extradition legislation prohibits an individual from being sent back to another country for an offence punishable by death, unless that country pledges not to carry out a death sentence.
Sirul and former chief Inspector Azilah Hadri were charged with the murder of 28-year-old Altantuya in 2006 and convicted in 2009.
They were freed after the appellate court acquitted them in 2013, but the Federal Court reversed the acquittal last month and sent them back to hang, marking the end to the eight-year saga.
Sirul was a no-show during the Federal Court hearing and it was later revealed that he is in Australia.