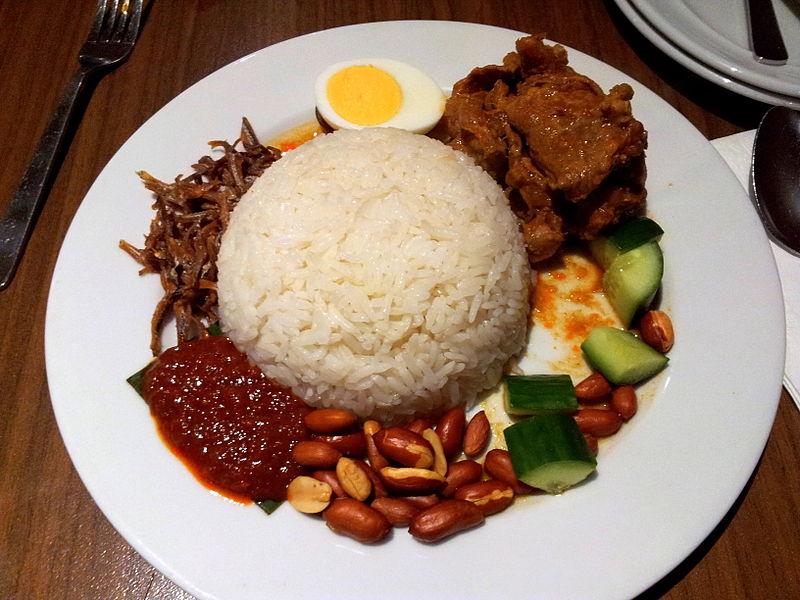 NEW DELHI, April 12 — The Malaysian Kitchen programme, initiated by the ladies association of the Malaysian High Commission in New Delhi to promote the country's food to the expatriate and diplomat community, is fast becoming a favourite.
The choice of food for Malaysian Kitchen this time was Soto, which has rice cubes, potato patty, shredded chicken and peanuts in a tasty chicken broth served with soy sauce.
"The last time, I tried the Nasi Lemak. It was so delicious. So, I decided to try it again this time although I have never tasted this particular dish before," said Cecelia Calder, an Australian expatriate living in New Delhi.
Although she has never eaten Soto before, she believes it will be as good as the Nasi Lemak.
"It is a trouble to find good Malaysian food here. So, it's good to try when it is made available," she told Bernama here today.
Another Australian, Gai Blyth, said she came to know about the Malaysian Kitchen through various networks which expatriates shared in New Delhi.
"It is good to support anyone who is willing to put so much effort in promoting the country's food.
"When you promote your food, you promote your country and it's good to support such efforts," she added.
The response for Malaysian Kitchen has been overwhelming this time, Malaysian High Commission's Minister Counsellor (Economic Affairs), said Aida Safinaz Allias.
"We do it three to four times in a year. The sales has been increasing as we get good response from the expatriate and diplomat community here.
"Apart from generating income for the ladies association, Malaysian Kitchen promotes the country's cuisines such as Nasi Lemak, Nasi Ayam, as well as dishes such as Soto.
"It also, in many ways, helps to bring the Malaysian community here together," she added. — Bernama