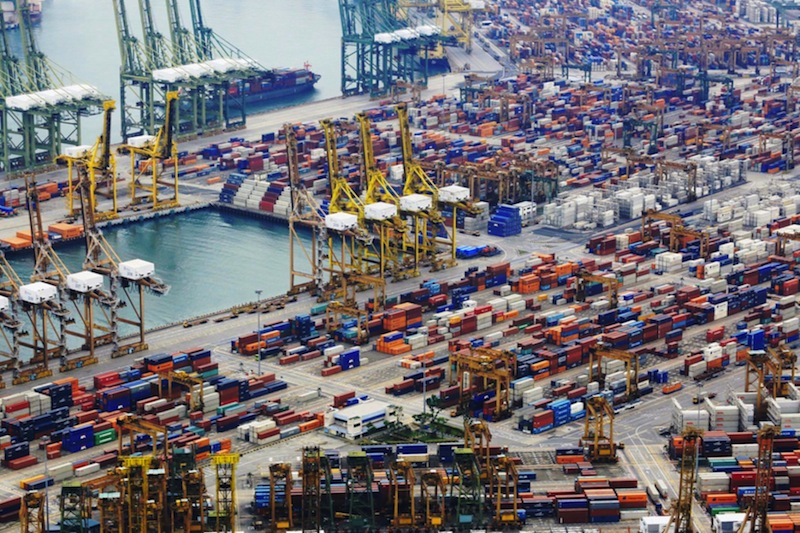 SINGAPORE, May 2 — The "giraffes" that used to work continuously at PSA Corporation's Tanjong Pagar Terminal have long been a visual cue of Singapore's economic health.
Although the port industry was badly hit last year, today's idle quay cranes do not tell the full story.
Those cranes are not in use because PSA is winding down its city terminals, said Jessie Yeo, executive secretary of the Singapore Port Workers Union.
In spite of that, none of the city terminal's 600 port workers were laid off because PSA had informed the union of the move months in advance, so it could train them for the new roles at the high-tech, S$2.6 billion (RM8.08 billion) Pasir Panjang terminal, Yeo said.
About 500 workers were transferred to the new terminal, and a skeleton crew remained at Tanjong Pagar.
Even as the industry anticipates more structural shake-ups in 2021 when the mega port at Tuas becomes operational, Yeo said 20 per cent of the current port workers were trained within a year to do their new jobs, which include operational know-how for automated guided vehicles — that allow the movement of cargo in the container yard without drivers.
Prime Minister Lee Hsien Loong yesterday cited the port industry as an example of how other industries could respond to disruption, yet retain their workers.
"When the port shifted to Pasir Panjang, all jobs were kept. No jobs were lost. Workers were retrained, and quite a few of them had to take on new roles in Pasir Panjang. But they trained, they took on the new roles. They did it," said Lee.
Still, the longer-term prospects are uncertain, given the rise in competition from automated ports in Tanjung Pelapas, Port Klang, Malacca and also Yangshan in Shanghai.
Lee said the PSA management and workers have been able to maintain its position as the maritime capital of the world despite the many ups and downs over the past decade because the parties involved have "stayed together", "guarded (their) lunch" and worked hard to stay at the top.
He also commended the Port Workers Union for "being alive to the competition" and well-prepared for the future when they lobbied for the T network to be expanded to the far-flung Tuas port, which is still not operational.
"So long as our unions and management maintain this drive, and work closely with one another and the government, Singapore can stay in the game ... What the port is doing, all the other industries in Singapore also can do and should do," he added. — TODAY