PETALING JAYA, May 9 — The Pakatan Harapan (PH) administration "surpassed expectations" but only scored a passing grade of 36.4 over 100 from the coalition for free and fair elections Bersih 2.0 today, its first-year anniversary of its electoral victory over Barisan Nasional.
Bersih 2.0 chairman Thomas Fann said the marks were based on the ruling coalition's electoral, political and institutional reforms which were commendable for the first year, but added that there is still much room for improvement.
"Yes. They have passed it for a first-time report card. As I said earlier, you don't expect a child to pass his final-year examination during his first-term exams. But if you want to divide five years into percentages — we expected them to achieve only 20 per cent.
"Here they hit 36.4 per cent, that means they surpassed expectations. But we don't see it that way as some reforms are easily doable and they have done it. I would say yes, they passed it," Fann told a news conference here.
The electoral reform watchdog prepared the report card based on six major promises in PH's GE14 manifesto and the 44 sub-promises under them.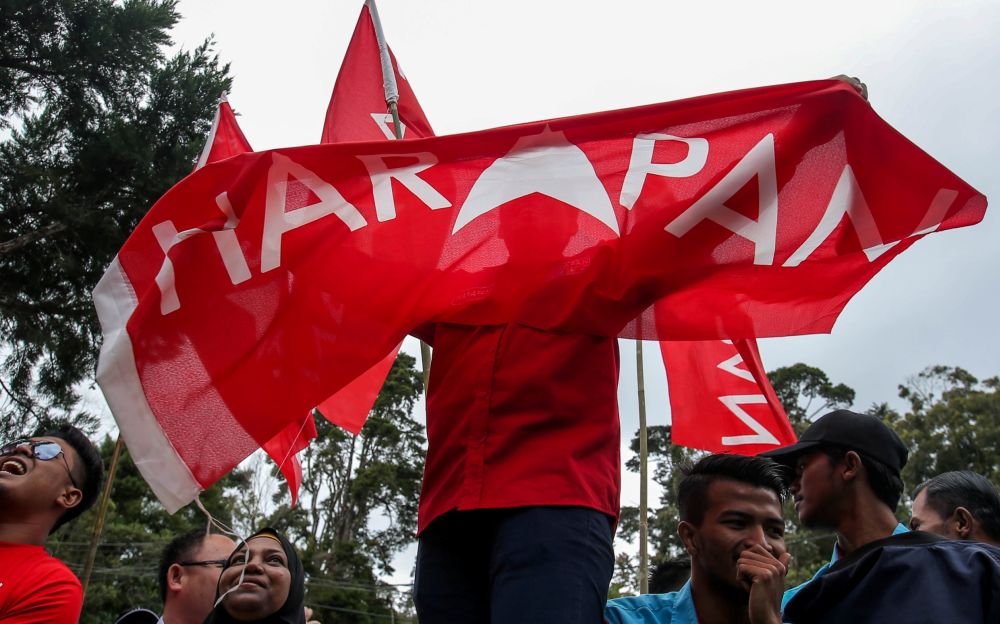 The six major promises are: limit the prime minister's term of office and restructuring the Prime Minister's Department; separating the attorney-general and public prosecutor's office; restore the dignity of Parliament; ensure transparency and robustness of the election system; create a political financing system with integrity and; strength the role and power of local authorities.
The report card broke down the promises into six different statuses with each status having their own points. The score is marked as: fulfilled (4 points); partially fulfilled (3 points); in progress (2 points); barely fulfilled (1 point); not fulfilled (0 points) and; reversal/broken (-1 point).
Under Bersih 2.0's system, the ruling administration scored a total of 64 out of 176 points with six fulfilled promises, six partially fulfilled promises, eight promises in progress, eight barely fulfilled promises, 14 unfulfilled promises and two reversals/broken promises.
Fann stressed that although the percentage score would nett the PH administration an "E" in the traditional examination grading system, he finds their efforts to be "commendable" and lauded them for their achievements within the context of the report card.
"For this year alone and within the context of our report card, I would rate them seven out of 10. The 36.4 per cent total is for a five year period. Next year we hope they will achieve 60 to 70 per cent of their manifesto promise," he said.
Bersih 2.0 committee's chairman lauded the fact that Prime Minister Tun Dr Mahathir Mohamad is not holding multiple portfolios and even graciously backed down from holding the Education Minister post as he originally planned to do.
At the same time he took positive note of the reduction of centralised power in the Prime Minister's Department especially through lowering the allocated budget to RM8 billion from RM17 billion per annum.
However, he finds the promise to move key agencies out of the Prime Minister's Department to be partially fulfilled as Dr Mahathir later parked powerful government linked companies Khazanah Nasional, Petronas and PNB in his department.
Fann also praised Dewan Rakyat Speaker Datuk Mohamad Ariff Md Yusof for implementing establishing new Parliamentary Select Committees but voiced his concern on their efficacy, especially since some of them are not fully functioning yet.
Although he lauded the move to establish a more independent Election rCommission (EC), Fann pointed out that such freedom must be legally codified to allow the EC to operate as an independent entity reporting directly to Parliament before the promise is considered fulfilled.
He argued that the same applies for other key institutions such as the Judicial Appointment Commission, Malaysian Anti-Corruption Commission and Suhakam which were released from the influence of the Prime Minister's Department but its freedom is not legally codified yet.
The activist then criticised the various PH state governments, barring Penang, for not limiting the terms of service for chief ministers and mentri besars to two terms only.
Fann also called out PH for not granting Opposition MPs the same amount of funds and dignity as they accorded government MPs.
"Leader of Opposition was supposed to be granted status and provisions equivalent to a federal minister. Do you see Ismail Sabri being given that? No, that is a crying shame because prior to being in power, they complained that no power given to the Opposition leader," Fann said of PH.
He also slammed Putrajaya for breaking the promise make transparent its funding formula to all members of the Dewan Rakyat.
"Currently PH MPs receive RM1.5 million annual constituency allocation while opposition MPs receives RM100,000. That is 1/15th of what the PH MPs get. That is breaking the promise and smashing it totally.
"I don't have to remind PH that the opposition MPs were elected by Malaysian voters. If we want to be partisan, they are serving PH voters there too. If there are concerns on how it is dispersed and audited, improve on it and make it transparent. But all MPs must get the allocation equally.
"I hope they can change this soon as it takes only a political will. We understand that some of the other more challenging promises require constitutional changes and that needs two-thirds parliamentary majority.
"But this one only requires political will and it won't cost PH that much financially," said Fann.
The second broken promise made by PH that Fann pointed out was that Parliamentary sittings is less than 100 days a year, unlike as it was promised in the manifesto.
"Last year they sat for 57 days only but we can accept that because they only took power in May. This year, Parliament is scheduled to sit for a total of 68 days only but the law minister has announced they have over 100 laws to amend.
"Yet they are not extending the days Parliament is sitting to debate the laws and make amendments. We strongly urge the Cabinet to have full 100 days sitting at least for the first two to three years of being in power," Fann said.