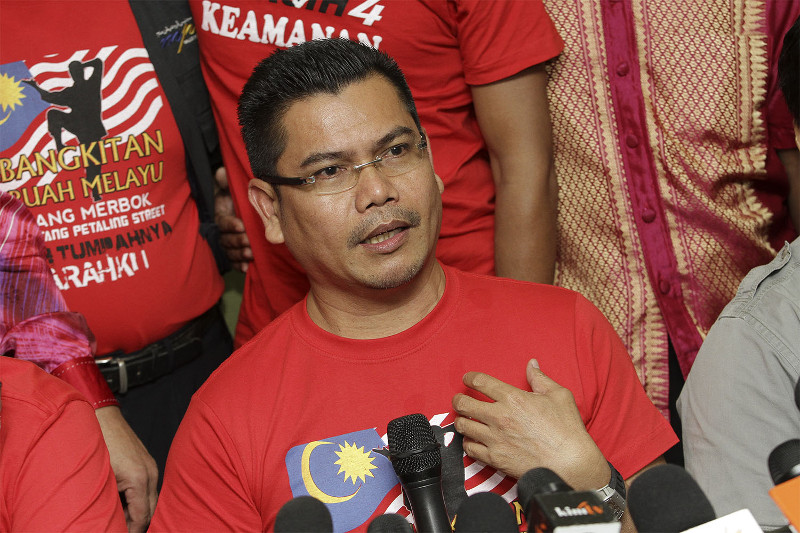 KUALA LUMPUR, Sept 13 — A group linked to the Himpunan Maruah Melayu or Malay Dignity Rally this September 16 today said the whole purpose of their rally is to put an end to future rallies in the country, especially if the demonstrations echo that of the Bersih movement.
Coalition of Malay NGOs chief Datuk Jamal Md Yunos said this was one of eight objectives of this Wednesday's rally, through which they will also seek stiff action by the government against the country's "traitors" who had questioned the government's credibility and sought to depose a democratically elected administration.
The list, which was sent through email earlier today, took aim specifically at "Cina berideologi DAP" (Chinese with DAP ideology), warning them against insulting Malay leaders and respecting Islam as the religion of the federation.
Jamal's list also claimed that the rally was to gather the Malays in a show of solidarity and support for social justice as stated in the Federal Constitution, Malay and Bumiputera privileges, the establishment of a single stream school system and to instill patriotism and nationalism among Malaysians.
At the same time, the Himpunan Maruah Melayu rally will urge the government to revive the now defunct Internal Security Act as a means to effectively uphold safety, peace and security of the country.
Jamal, who is also Umno Sungai Besar division chief, has acted as a spokesman for the 'red shirt' rally, especially over the past week in the run up to the planned counter-rally to the Bersih 4 demonstration held over the Merdeka weekend.
The event, however, has caused some confusion with the name repeatedly swapped between Himpunan Maruah Melayu and Himpunan Rakyat Bersatu (United People's Rally).
Jamal himself never identified himself as an organiser, only saying that he was assisting the organisers and speaking on their behalf.
Malay martial arts group Persekutuan Silat Kebangsaan Malaysia (Pesaka) - which recently revealed themselves as the organisers - however, disassociated their rally with the "red shirt" dress code.
Former Malacca Chief Minister Tan Sri Mohd Ali Mohd Rustam, who is Pesaka president, added that the rally is officially known as Himpunan Rakyat Bersatu and that it is open to all Malaysian.
Pesaka's name only surfaced a few days ago, while Jamal and his group had been selling red T-shirts that carry slogans in Bahasa Malaysia such as, "Malay Dignity Uprising, Padang Merbok, Bukit Bintang, Petaling Street, My Homeland".