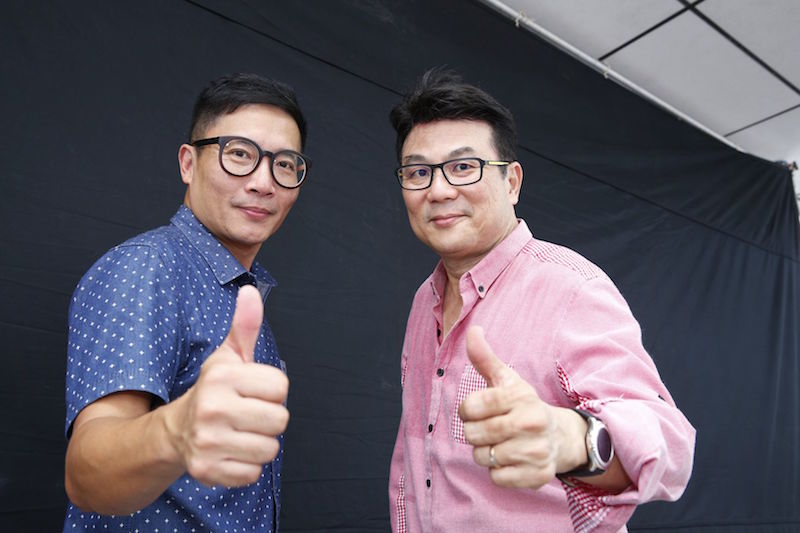 SINGAPORE, June 23 — A new Jack Neo blockbuster coming out during the Chinese New Year season is something of a tradition, and next year won't be any different — filming has just commenced on his latest project Take 2, presented by mm2 Entertainment and J Team Productions.
But Neo won't be directing this time — instead, he takes on the role of executive producer and will leave the directing in the hands of writer Ivan Ho, who worked with him on scripts for Long Long Time Ago and Ah Boys To Men 3.
Neo hopes that by doing so, there will be more diversity in local entertainment. "I think we ought to have more commercial directors in the market. It would be a pity if I were the only one," he said, after a ceremony held today to commemorate the start of filming.
Take 2 stars Wang Lei, Maxi Lim, Ryan Lian and Malaysian comedian Gadrick Chin as four ex-convicts looking for a fresh start in life. The story was conceived by Neo with the aim of showing how rapidly our world has changed. Wang Lei's character, for instance, comes out of prison after serving a lengthy sentence only to be baffled by mobile technology.
On casting relatively unknown names such as Chin and Lian in leading roles, Neo said: "I've always liked using fresher faces in my movies. That helps the scene grow. Also, their schedules are easier to work with."
Also appearing in the movie are Dennis Chew, Mark Lee and Henry Thia. Neo is still deliberating over whether he will make a cameo appearance.
Debut director Ho is approaching the project with anticipation. "It is my first time directing a film, but I've learnt a lot from Jack," said Ho, who has previous experience as an assistant director for television dramas. He quipped: "I'm both looking forward to it and afraid of getting hurt."
He will be reassured by Neo's presence, though. In his role as executive producer, Neo said he hopes to be able to be on set almost every day.
Ho received another vote of confidence from Wang Lei, who said: "I trust Ivan to bring out the nuances of convict life because he is very good at investigating and has done very detailed research in this area."
About his role, Wang also quipped: "I play the chao ah beng of the show; the rest of them are the handsome dudes. I hope this movie will help people understand ah bengs better."
Filming for Take 2 is expected to wrap up at the end of July. The movie will screen in cinemas during the Chinese New Year period in 2017. — TODAY