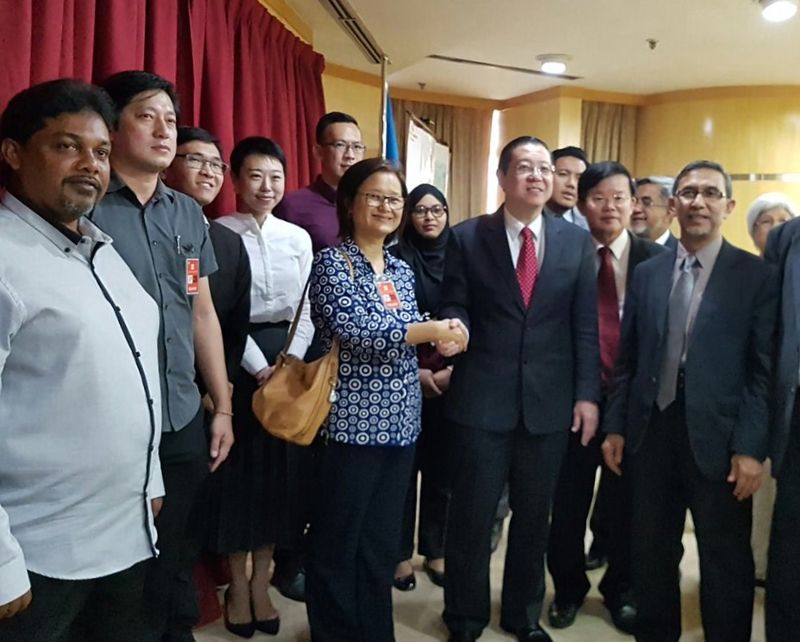 Subscribe to our Telegram channel for the latest updates on news you need to know.
---
GEORGE TOWN, Jan 4 — Heritage activist Khoo Salma Nasution was among 10 local councillors announced by state exco Chow Kon Yeow today.
Khoo, who replaces Dr Lim Mah Hui as a councillor representing the non-governmental organisation (NGO) Penang Forum, is also one of five new faces appointed in the Penang Island City Council (MBPP).
"I want to focus on environmental issues and as a city councillor, I want to ensure Penang's environment is protected," she said on her appointment.
Khoo is the vice president of Penang Heritage Trust and has been a member of the watchdog group since 1989.
Chow, who is local government and traffic management committee chairman, announced the appointment of 10 new councillors for both MBPP and Seberang Perai Municipal Council (MPSP) at a press conference today.
Aside from Khoo, the other new councillors in MBPP are Tan Chiew Choon and Shahrudin Mohamed Sahriff who were appointed by PKR and two others under the NGO category, Shung Yin Ni and Noor Syazwan Mohd Amin.
Shung represents the Penang Chinese Chamber of Commerce and Noor Syazwani,the Persatuan Peniaga Melayu Pasar Malam Pulau Pinang.
Chow said the contract for six former councillors in MPSP will not be renewed and they will be replaced by new councillors, two under DAP, two under PKR, one under Amanah and one under the NGOs.
He announced five new councillors for MPSP; Thomas Loh Wei Pheng (DAP), Joshua Woo Sze Zeng (DAP), Dr Seow Kheng Tian (PKR), Fadzil Abdullah (Amanah) and Hamizah Abdul Manab (NGO).
"We will announce another name under PKR next week," he said.
Chow said Penang's councillors have the highest allowances in the country with a monthly fixed allowance of RM2,500 each.
On top of that, they each receive RM100 allowance per meeting per month and RM300 for telephone allowance.
"This time, we can say we have more than 30 per cent women councillors in MBPP with a total eight women councillors out of 24," he said.
In MPSP, there are three women councillors out of the 24.
The swearing in ceremony for the new councillors will be held tomorrow and Friday morning at the respective councils.