KUALA LUMPUR, Sept 17 — Malaysian fans of the late Indian singer SP Balasubrahmanyam, fondly known as SPB, got a chance to enjoy his music again recently at a tribute concert headlined by his son SP Charan.
SPB died of Covid-19 back in 2020 but luckily Charan followed in his father's footsteps to make a name for himself in the Indian music scene.
More than a tribute, the concert organised by MOJO Projects earlier this month was more of a celebration of SPB's music.
Together with Charan, a talented group of artists, including veteran singer Mano, carnatic and playback singer Anuradha Sriram and Srinisha Jayaseelan brought his songs to life.
Advertisement
All performers also shared memorable moments they had with SPB, making the show a very intimate and special one for the fans.
Prior to the concert, Charan said that his family received tremendous support from fans when his father was battling Covid-19. He said concerts like this give him an opportunity to thank the fans personally.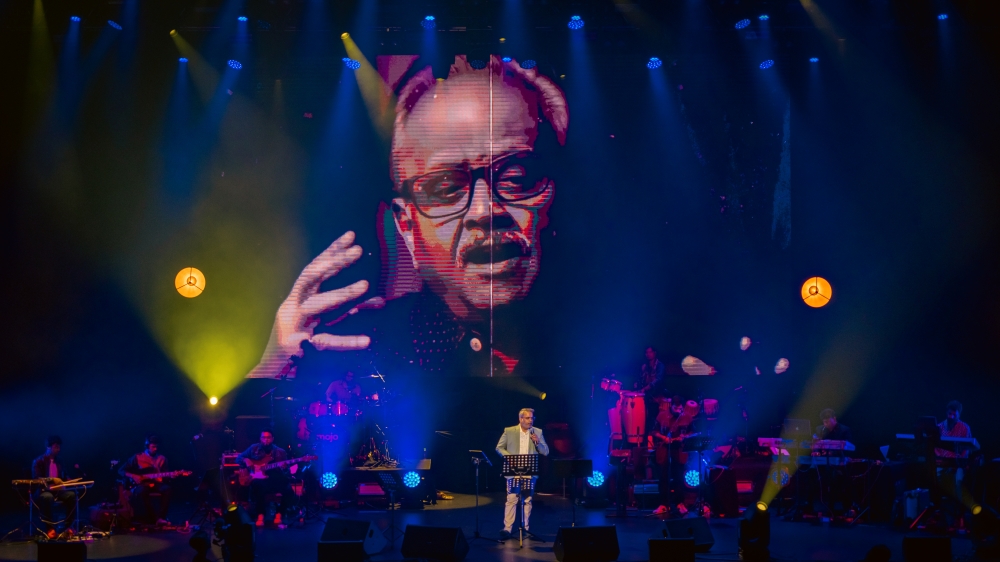 Advertisement
One of the most heartfelt moments of the night was when Charan sang a cult classic of his father's "Sangeetha Megam" from the 1985 movie Udaya Geetham.
Charan performed the song towards the end of the night while a slide show of his father was displayed on the screen.
Although he started the song so effortlessly, he was consumed by emotions and could not continue. At this point, the fans who all knew the song by heart jumped in and continued for him.
They also cheered for him supportively as they knew what an emotional night it would be for Charan.
Singer Mano came and took over the second half of the song. He also gave Charan a hug to console him.
Fans later gave all the performers a standing ovation when Anuradha, and Srinisha joined Charan and Mano on stage. The moment the song ended, the background lit up with a video of SPB himself singing a few lines from one of his original songs.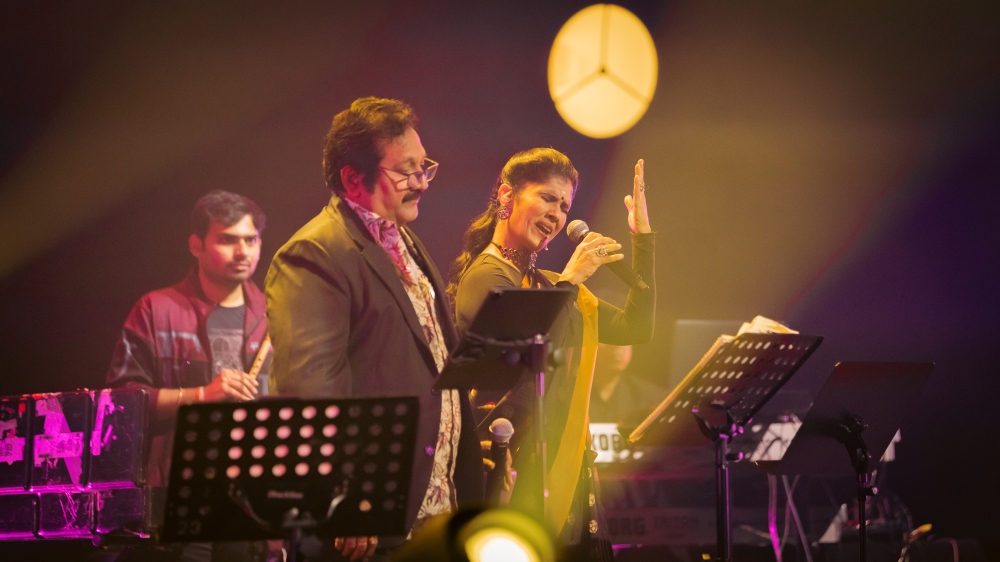 A total of 32 songs by SPB were performed by the singers including hits such as Nalam Nalam Ariya, Engeyum Eppodhum, Sorgam Madhuville, Enama Kannu, Oruvan Oruvan, Anjali Anjali among others.
SPB was an important part of the Indian movie industry and was not only a playback singer but also an actor, and music director.
He had a career spanning over five decades and recorded songs in various languages, including Telugu, Tamil, Kannada, Hindi, and Malayalam. His melodious voice and versatile singing style made him one of the most beloved singers in the Indian music industry.
In fact, SPB has a Guinness World Record for recording the highest number of songs by a singer with over 40,000 songs in 16 languages.
His best songs undoubtedly came from working with renowned music composers like Ilaiyaraaja, AR Rahman, and MS Viswanathan, among others.
Mojo Projects is a Malaysian company that focuses on curating exclusive concerts and special musical nights honouring both artistes in the local and international music scenes.
Concert goers can check out their next upcoming concert series here: https://www.excitix.com.my/event/48/MALAYSIAN-INDEPENDENT-LIVE-FUSION-FESTIVAL-(MILFF)-2023