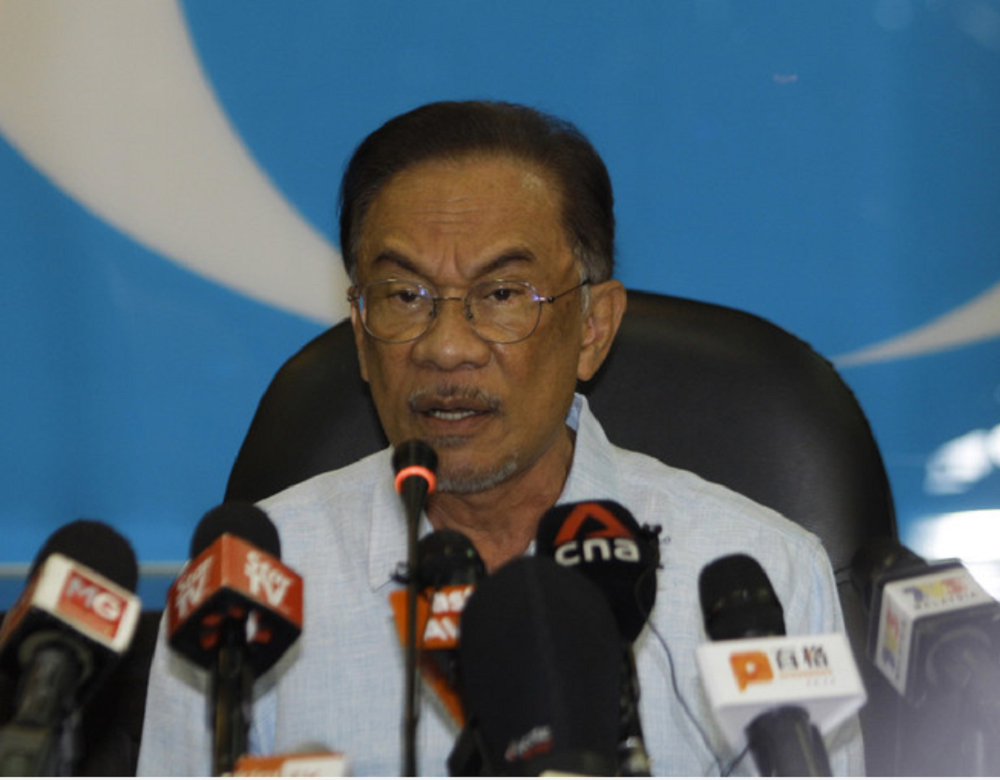 INANAM, Sept 20 — A PKR event was cut short when the Election Commission (EC) enforcement officers and police here said they did not have the permit to hold an event.
The EC team and police arrived just shortly after Datuk Seri Anwar Ibrahim made an appearance and asked them to shut down the event at BTC Inanam event hall.
"We have been asked to shut down. They said we don't have a permit even though we had applied. They (police) were closed over the weekend.
"Anyway, I don't mean to make a scene, so we will end early," Anwar said when he took the stage at 8.10pm.
He was allowed to continue his speech for about 10 minutes before leaving the venue.
The event started at about 7.30pm with speeches from PKR vice president Datuk Dr Xavier Jayakumar and PKR strategic chief Sim Tze Tzin.
Anwar arrived from a previous event at about 8pm before the police and EC authorities came shortly after.
A slight commotion ensued at around 8.10pm between Jayakumar and the authorities with Jayakumar accusing them of inappropriate behaviour.
"We went to the police station over the weekend because we received a demand to hold this event today. But their processing department was closed on Saturdays and Sundays.
"We want to cooperate but if only they can be more understanding, we would appreciate it as we are under a tight 14-day period," said Sim.
Jayakumar asked the Inspector-General of Police (IGP) to look into the difficulty of political parties obtaining permits in such a short time.
"We have only 14 days to campaign, so we have a lot to organise. Furthermore, this is a closed event," he said.