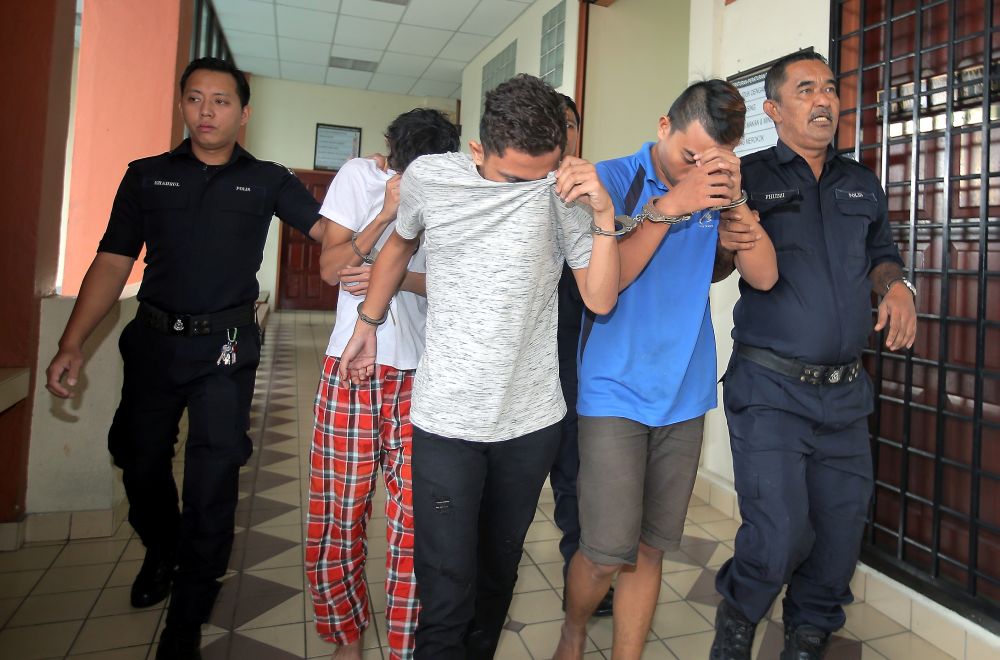 TAIPING, Sept 7 ― A 22-year-old man had a change of heart and claimed trial to rape after learning of the jail sentence.
When the Sessions Court interpreter finished reading the charge sheet and asked for his plea, Mohamad Shah Izzwan Azizuddin initially pleaded guilty to jointly raping a 15-year-old girl with two others.
"If convicted, you face a jail term of at least 10 years or maximum 30 years. Do you still maintain your plea?" asked the interpreter of which Izzwan quickly claimed trial to the charge.
Izzwan was charged with Muhammad Saifuan Abdul Aziz, 18, and Muhammad Azrul Ahmad Tarmizi, 22, of raping the girl at room No. 3 of Wonderful Motel here between 5.25am and 11am on August 17.
Saifuan and Azrul also claimed trial to the charge that was framed under Section 375B of the Penal Code for gang rape.
Sessions judge Che Noralashiken Abd Razak fixed bail at RM8,000 each with one surety and set October 23 for case management.
Deputy Public Prosecutor Safiyatun Ahmadun prosecuted while the trio was unrepresented.