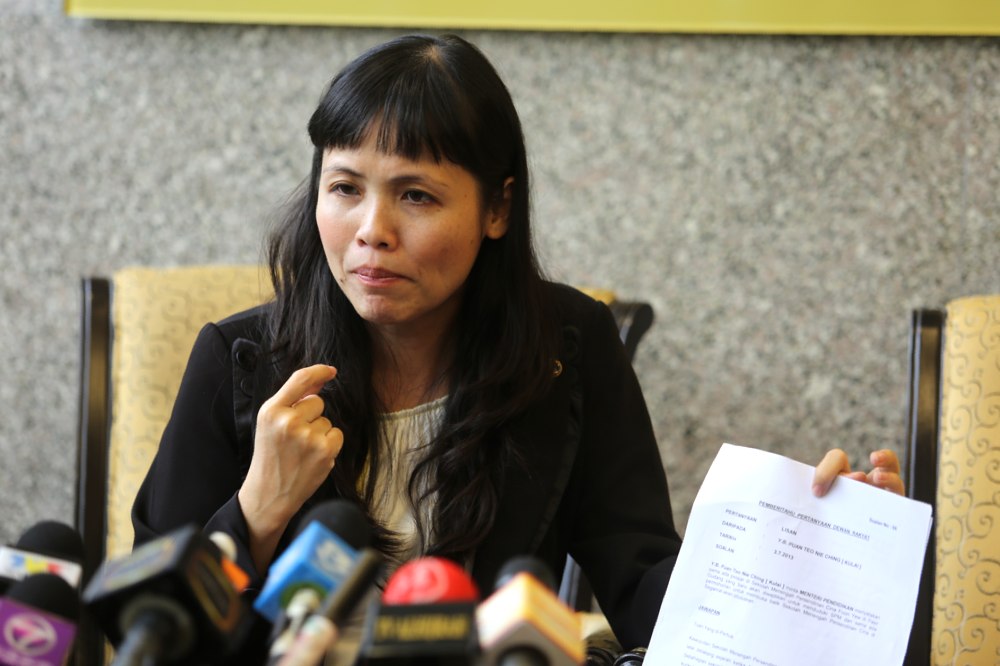 KUALA LUMPUR, Sept 27 — Malaysia needs anti-discrimination laws so that such behaviour will not need royal intervention to resolve these every time they emerge, said DAP's Teo Nie Ching.
While expressing gratitude to Johor's Sultan Ibrahim Sultan Iskandar for reprimanding a laundry operator for limiting his operations to Muslims, she said the state authorities had up to then appeared to condone the discrimination.
"Johoreans are lucky to have His [Majesty] to speak up for progressiveness and modernism, but what if this happens in other states in Malaysia?" the Kulai MP said.
"Can we be assured that this controversy will end in the same manner? Especially when the Johor Mufti Mohd Tahrir Samsudin has praised the laundromat's action as beautiful'?"
Teo said the incident was just the latest reminder about the importance of a law to ensure equality or at least to prohibit discrimination on the basis of faith, gender, and race.
Sultan Ibrahim ordered the laundry operator to cease the discrimination or face closure, and told the business owner to migrate to Afghanistan if he was unhappy with the decree.
He also ordered state Islamic Religious Affairs committee chairman Abdul Mutalip Abd Rahim, the religious council and district council to investigate the matter.
Pictures of the launderette in Muar displaying a sign that it only allowed Muslim customers at the premise has been widely shared on the social media since last week.
The laundry changed this to "Muslim-friendly" following backlash, but the Johor Sultan saw through the ploy and said it was essentially the same thing.
Although the Federal Constitution states that Malaysians have a right to equality before the law, there are no provisions to prevent Malaysians from discriminating against one another.