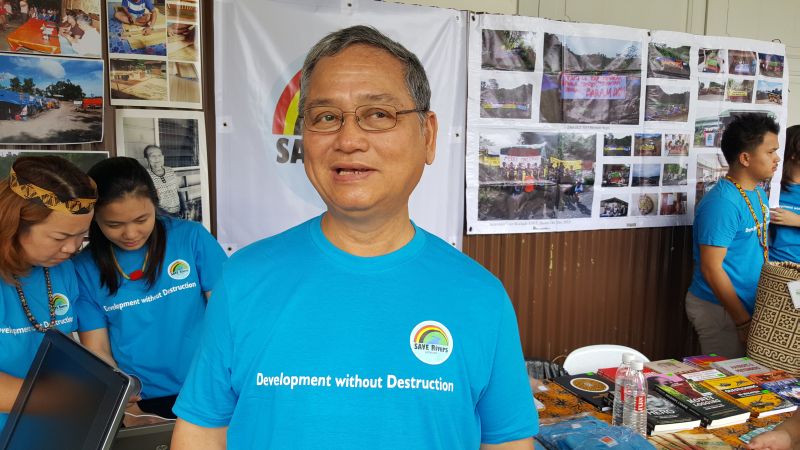 KUCHING, Dec 10 ― SAVE Rivers Network is pushing hard for an area of about 32,000 hectares with pristine forest cover in the deep interior of Baram to be gazetted as a national park, its chairman Peter Kallang said today.
He said SAVE wants this done before Tan Sri Adenan Satem steps down as Sarawak chief minister.
"We can never know what will happen if he is no longer the chief minister, and we fear that the next chief minister will re-open the area for logging activities," he told Malay Mail Online at the sidelines of the Sarawak Festival of Rights held in conjunction with the International Human Rights Day here.
He said with the feedback from the local communities, SAVE Rivers Network and other community-based civil society movements are preparing a working paper to convert the area into a national park, which they proposed to name Taman Damai Baram, to be submitted to the state government.
Kallang said the late Swiss environmentalist Bruno Manser and the Penans fought off attempts by logging companies to harvest trees in the area after the state government had issued timber concession licences in the 1980s.
Due to an international attention and pressure arising of the blockades, the state government then decided to withdraw the licences to timber companies.
"The area is still intact with pristine forest cover because of the work of Manser and the Penans," he said, adding that Manser was suspected to have been killed in 2000 while leading the Penans defending their area from logging companies.
Kallang said he is confident that the state government will approve the proposal to convert the area in the national park.
"In the first meeting last February between the community-based civil society movements and the representatives from the state forest department, Sarawak forestry corporation and the Resident's Office of Miri Division, I am quite positive that the government will agree," he said.