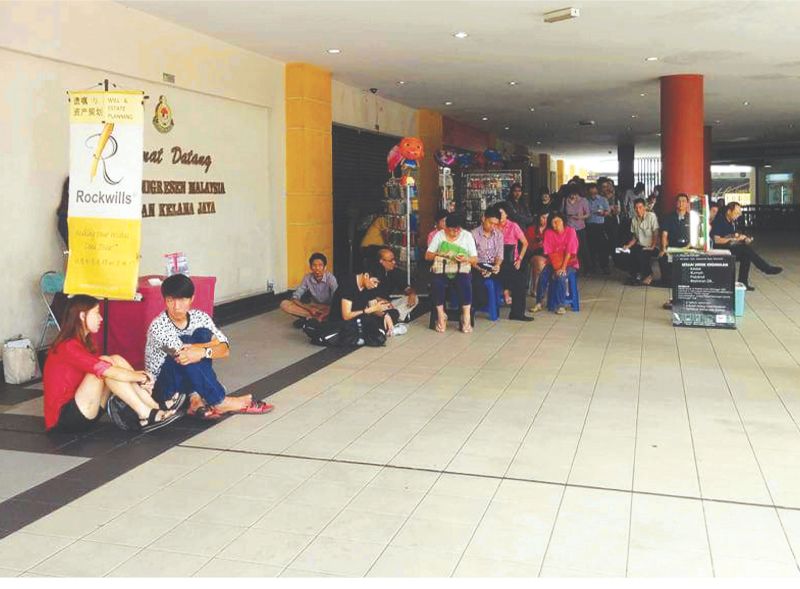 Subscribe to our Telegram channel for the latest updates on news you need to know.
---
KUALA LUMPUR, Aug 6 — The Home Ministry has urged passport vendor to stop bickering and focus on their responsibility to provide passports without any problems.
Deputy Minister Datuk Nur Jazlan Mohamed said the vendor should put public interest first rather than fighting among themselves.
"Delays in passport issuance have become an issue. I personally have been deluged with too many reports," he told reporters at the KL Sogo's Business Partners Appreciation Banquet 2016 here tonight.
It was reported that the passport application and renewing process would take six months due to the fact that there was a shortage of passport supply.
Percetakan Keselamatan Nasional Sdn Bhd is the current supplier of the passports, while Datasonic Group Bhd is the principal manufacturer of the chips used on the passports.
Nur Jazlan said the ministry is in the midst of reviewing the agreement with the new vendor to see if there was a breach of contract in supplying passports.
He said such problem never happened with the previous supplier which had carried out the task for 10 years.
"The new vendor say they can provide passport better than the previous vendor, we will look at it again, if there is anything wrong, we will take action," he said. — Bernama