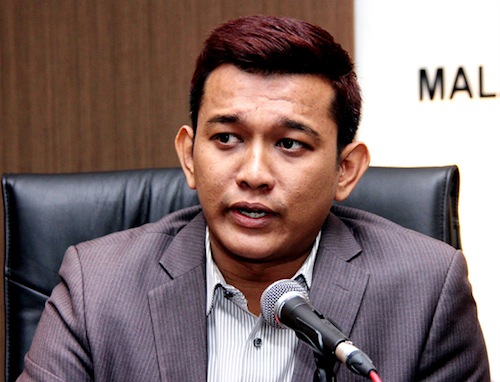 KUALA LUMPUR, July 11 — The use of the Prevention of Crime Act 1959 (POCA) to arrest anti-crime activist Datuk R. Sri Sanjeevan might kick off the use of the "draconian law" against civil society, a human rights group warned today.
The Malaysians Against Death Penalty and Torture (MADPET) noted that Sanjeevan could be seen as a human rights defender as the NGO he heads, the Malaysian Crime Watch Task Force, could be said to be a civil society organisation.
"MyWatch can be said to be a civil society organisations (CSO), and Sanjeevan may be seen as Human Rights Defender.
"As such, the arrest and detention is of concern, as this may be the advent of the usage of POCA against other civil society organisations and human rights defenders, MADPET coordinator Charles Hector said in a statement today.
A magistrate's court here granted police today a 21-day remand of Sanjeevan under POCA that will expire on July 31, after he was first arrested on June 22 for alleged criminal intimidation and extortion.
Hector said there may be a narrow interpretation of a clause in the Act that states no one shall be arrested solely for their "political belief or political activity".
"But the worry is that this may be given a narrow interpretation to just mean political parties and politicians — but will not include civil society organisations (CSOs), non-governmental organisations (NGOs), trade unions, community organisations, people movements and human rights defenders," Hector said.
He also said Sanjeevan's arrest under POCA breached Article 11(1) of the Universal Declaration of Human Rights (UDHR) that states that a person is presumed to be innocent till proven guilty, pointing out that the law allowed for detention without trial.
"This law allows for the avoidance of the right to be heard and/or the right to a fair trial. A suspect can simply be subjected to Detention Without Trial (DWT) and Police Supervision (or Restriction) Orders without first being proved guilty in court.
"The principle of presumption of innocence until proven guilty is ignored. It is also a violation of Article 11(1) Universal Declaration of Human Rights (UDHR) that states that, 'Everyone charged with a penal offence has the right to be presumed innocent until proved guilty according to law in a public trial at which he has had all the guarantees necessary for his defence'," Hector explained.