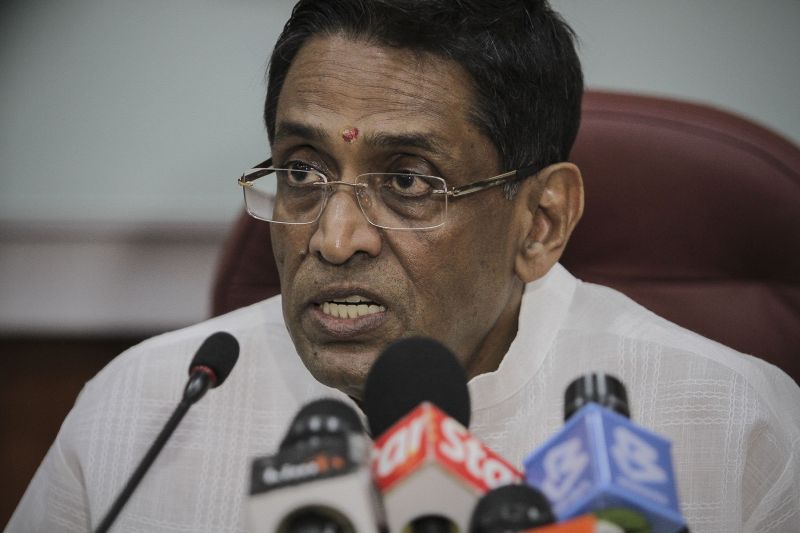 SUBANG JAYA, May 29 — MIC president Datuk Seri Dr S. Subramaniam urged Prime Minister Datuk Seri Najib Razak today to clarify his remarks that PAS's proposal to amend the Shariah Courts (Criminal Jurisdiction) Act 1965 would not pave the way for the rollout of hudud as widely believed.
Dr Subramaniam said he accepts the prime minister's statement yesterday that the Shariah Bill is not equal to hudud, which MIC opposes, but said the issue needed to be made clear to all.
"We don't support hudud, and we accept well the opinion by the prime minister that what is being said now isn't hudud but just amendments to the Act.
"But we need an explanation from the prime minister about what it means because our research says these amendments will make way for the implementation of hudud, starting in Kelantan and maybe after that in other states," he told a news conference after MIC's extraordinary general meeting here.
He added that Najib should also get the consensus of all the Barisan Nasional (BN) component parties on the issue of hudud to ensure that the coalition remains united.
"I hope the BN spirit will prevail and we will be able to get to a consensus and I hope the prime minister will use good officers to listen to views of all the component parties and come to a decision to unite all parties," he said.
The MIC president reiterated that his party is against the implementation of any amendment which may lead to hudud.
"We have expressed our view why we think it shouldn't be implemented. Now, it may be ok, but years to come it may open the doors [sic]. MIC is definitely against hudud.
"And we're concerned that these amendments will first be implemented Kelantan, but there is a risk of it spreading everywhere else," he said.
Last Thursday, Minister in the Prime Minister's Department Datuk Seri Azalina Othman Said tabled a motion to expedite the tabling of PAS president Abdul Hadi Awang's private member's Bill in Parliament to amend the Shariah Courts (Criminal Jurisdiction) Act 1965.
However, Hadi asked to defer the Bill to the next parliamentary meeting in October.
The Bill seeks to empower shariah courts to enforce punishments ― except for the death penalty ― provided in Shariah laws for Islamic offences listed under state jurisdiction in the Federal Constitution, without elaborating on the nature of the punishments.
Shariah court punishments are currently limited to jail terms not exceeding three years, or whipping of not more than six strokes, or fines of not more than RM5,000.
Umno president and Prime Minister Datuk Seri Najib Razak later sought to allay concerns about Hadi's Bill, saying that it was not meant to implement hudud law but merely to enable the Shariah courts to impose "a few more" strokes of caning from the current maximum of six.