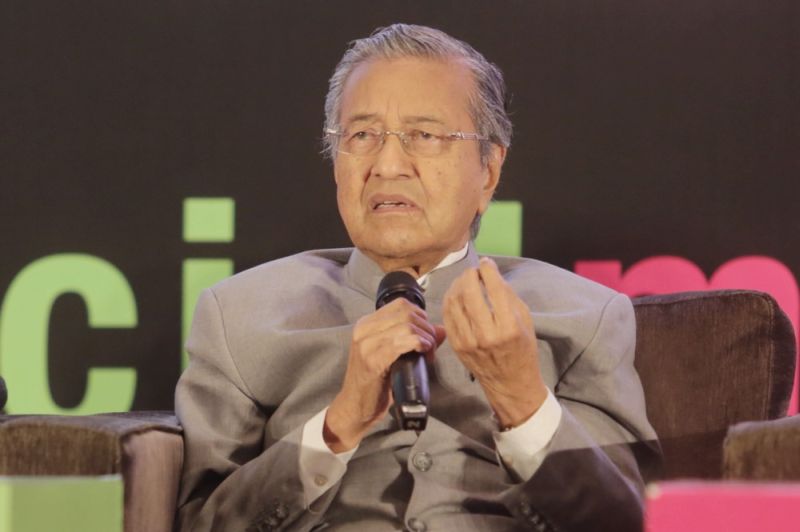 PUTRAJAYA, Feb 29 — Former prime minister Tun Dr Mahathir Mohamad announced today his decision to leave Umno, claiming that the party he once led now only functions to protect Datuk Seri Najib Razak.
"I want to leave Umno because it is no longer Umno. It is a party dedicated to supporting Najib, protecting Najib and I cannot be a member of such a party.
"I won't call it Umno anymore, it is Najib's party," Dr Mahathir told reporters.
He said that the current Umno was only concerned about keeping Najib in power, and that the prime minister is responsible for the current climate of fear in the country.
"As a result, Malaysia is going through a very bad period. Our economic growth is down, our per capita income may have increased a bit in ringgit terms but the devaluation of ringgit has got a very bad effect on the economy. The stock market is also not doing well," he added.
Dr Mahathir said that Umno should also be voted out of power owing to its pro-Najib stand, but admitted that the opposition does not possess the majority to become the ruling government.
"Umno is no longer fulfilling the task set for itself way back in 1946," he added.
Dr Mahathir said that his wife, Tun Dr Siti Hasmah has also joined in his decision in leaving Umno.
"I cannot speak for them, but my wife joins me in leaving Umno," he said when asked if his sons would also be following in his footsteps.
Prior to the press conference, Dr Mahathir also held a closed-door meeting with several Opposition leaders in his chambers here.
Among those spotted were PKR vice-president Chua Tian Chang (Tian Chua), Amanah leaders Datuk Mujahid Rawa, Dr Siti Mariah Mahmud, Hanipa Maidin, Dr Mohd Hatta Ramli, and Datuk Mohd Tamrin Abdul Ghafar.
The members however were not present during the press conference.
When asked as to what was agreed between him and the Opposition members, Dr Mahathir said that they only reached a consensus that Najib should resign.
"We agreed on only one thing, that is to get rid of Najib."
As for his next plan, Dr Mahathir called for a 'core group of like-minded individuals' to come forward and join him in calling for Najib's resignation.
He said that he would also not be creating any new political party, despite being flooded with requests to do so.