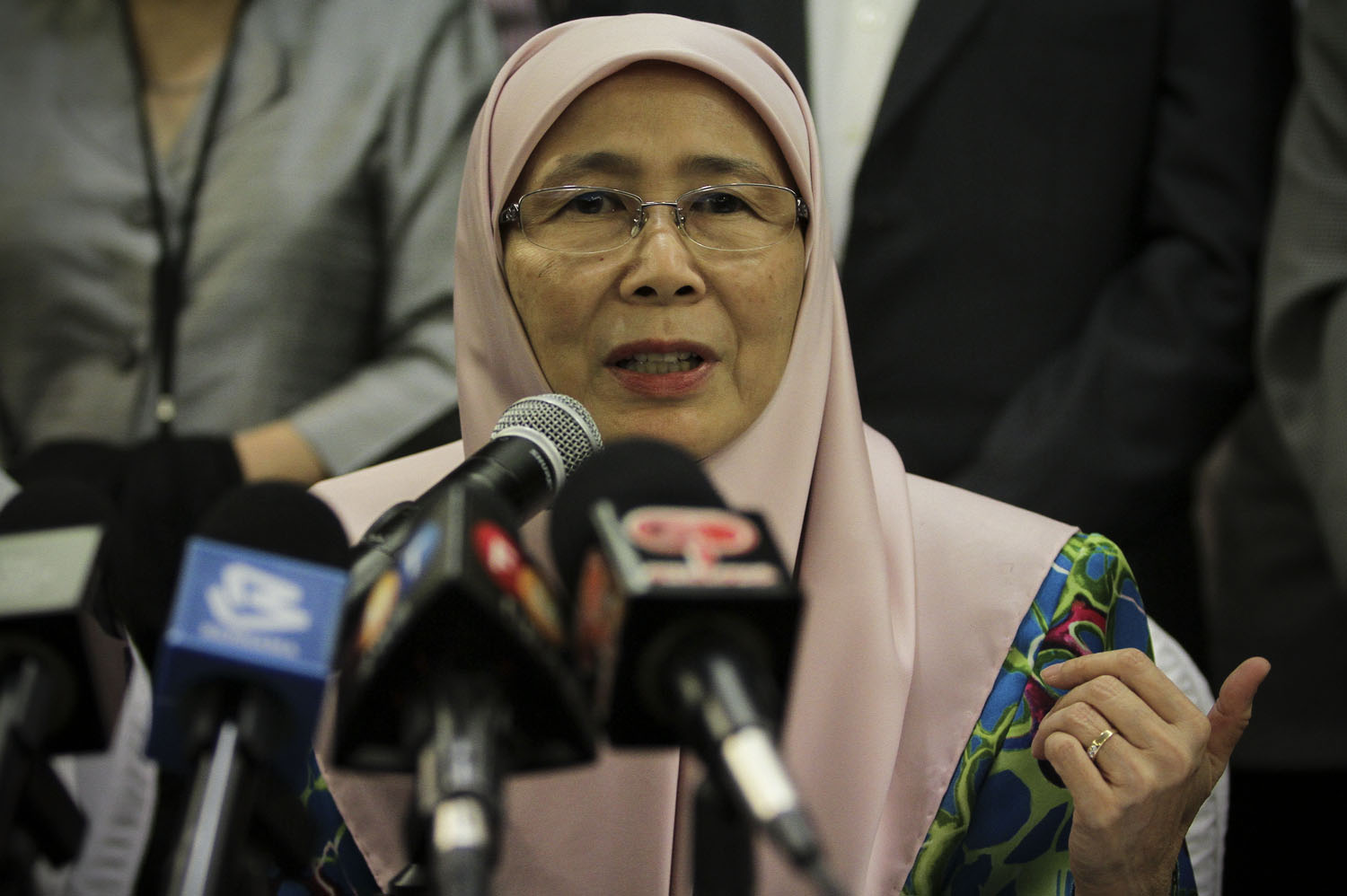 SUBANG JAYA, Sept 22 — PKR, DAP and Parti Amanah Negara today announced the formation of a new coalition to replace Pakatan Rakyat and extended an invitation for PAS to join.
Opposition Leader Datuk Seri Dr Wan Azizah Wan Ismail told a news conference here that the alliance will be named "Pakatan Harapan", and that it will push for Datuk Seri Anwar Ibrahim to be prime minister if it defeats Barisan Nasional.
"This is for the people. Parties who attend the roundtable session agreed to form an opposition coalition called Pakatan Harapan.
"We are also announcing that Datuk Seri Anwar Ibrahim will be our choice for prime minister if we win the next general election," the PKR president said.
"The people have high hopes of seeing the opposition working together.
"Beginning today, Pakatan Harapan will work as an opposition coalition to go against Barisan Nasional (BN)," she said.
The Permatang Pauh MP said that the parties would form a special secretariat committee to draft a written agreement to be signed by all three components.
When asked if the new coalition would be made official, Dr Wan Azizah said this would depend on the Registrar of Societies (RoS).
"Even with Pakatan Rakyat, we wanted to register, but the RoS didn't allow it, but let's take it one step at a time," she said.