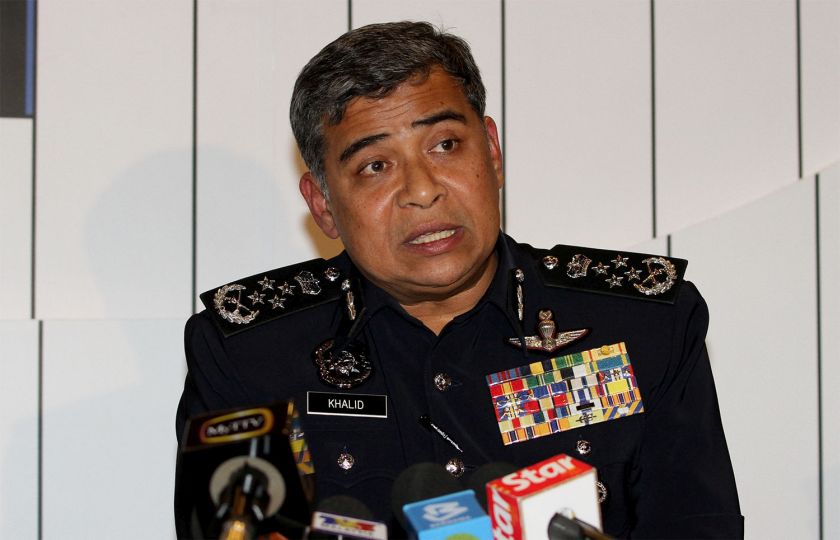 KUALA LUMPUR, May 8 — Inspector General of Police Tan Sri Khalid Abu Bakar said today that he does not have any qualms about setting up a sex offenders' registry, but insisted it was unnecessary.
"It's not a problem for us. But as I said we already have a criminal registry, so it serves the same purpose with a sex offenders registry," he told a press conference at Bukit Aman federal police headquarters here.
Khalid then said setting up a sex offender's registry would be redundant.
"To me the existing criminal record registry is already enough. If we set up another registry for those involved in sexual crimes it would overlap," said the IGP.
Foreign Minister Datuk Seri Anifah Aman said yesterday it was high time Malaysia set up a registry specifically for sex offenders so that the police can monitor them closely, but Khalid again argued that the existing criminal registry was sufficient to monitor sex criminals.
Anifah's statement followed reports that Majlis Amanah Rakyat (MARA) was planning to appeal the conviction of math scholar Nur Fitri Azmeer Nordin by a London court for producing and possessing thousands of "Class A" child porn and was sentenced to 18 months jail.
Nur Fitri was studying mathematics at London's Imperial College under MARA scholarship.
Anifah said the federal government will not intervene in the case of the Malaysian convicted of child pornography in the United Kingdom.
He added that people should not confuse the preservation of basic human rights and consular services with the right to be saved after committing a "serious and inhumane crime" such as that which landed Nur Fitri in a UK prison.
On Monday, Rural and Regional Development Minister Datuk Seri Shafie Apdal said his ministry is considering appealing Nur Fitri's sentence.
Anifah, in condemning the crime, said that Malaysian students have a duty to focus on their studies and uphold the good name and image of the country.
The minister also added his voice to growing calls for a sex offenders' list in the country, particularly those involving crimes against children.