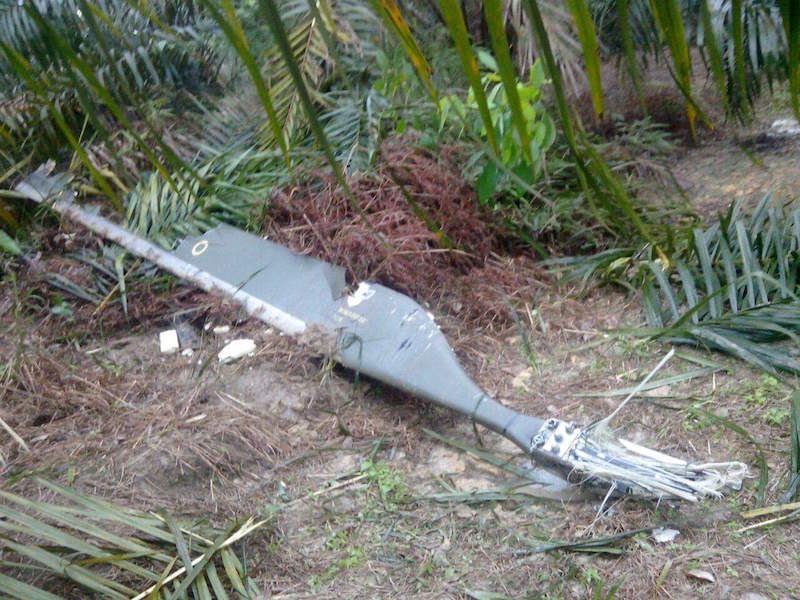 PUTRAJAYA, April 5 ― The ill-fated helicopter in Semenyih yesterday did not make any distress call and followed the approved flight path, said Transport Minister Datuk Seri Liow Tiong Lai.
He said the Air Traffic Control (ATC) did not record any conversation with the pilot and that was normal.
"It is normal (helicopter) to fly after receiving the clearance unless it needs any requirement (to call ATC)," he told a news conference here today after the retrieved ill-fated helicopter's black box was handed to the ministry.
"We also checked whether there was a mayday call or distress call but we can't find any," he said.
He said the aircaft's approved flight path covers a wide range of area ― Kuantan,Pekan, Muadzam Shah, Bandar Tun Razak, Kuala Klawang, The Mines, Petaling Jaya and ends in Subang.
Liow said the pilot of the AS3655N2 Dauphin (9M-1GB) helicopter Clifford William Fournier Jr. held a valid license rated for that type of aircraft since 2012.
"He has been flying aircraft since 2002 totalling nearly 13 years of flying experience," he said.
Liow said the aircraft had a valid certificate of airworthiness under Private Category, which was last renewed on February 13 this year and valid until February 8 next year.
Manufactured by Airbus Helicopters, formely known as Eurocopter France, the aircraft was made in 1990 and was 25 years as of April this year, he said.
The aircraft maintenance was carried out by Airbus Helicopters Malaysia Sdn Bhd and the last recorded inspection was made on Jan 29 this year, while the flight test was conducted on Feb 9.
"The aircraft has a clean bill of health," he said.
Liow said the ministry had set up an investigation team, headed by Datuk Yahya Abdul Rahman, a very experienced investigator with more than 20 years' experience in helicopter accident investigations.
The team would have four members while an accredited representative from France would also be invited as the country was the state of design and manufacturer of the aircraft and engine, he said.
Liow said the black box of the ill-fated aircraft that was retrieved today would be sent to the Air Accident Investigation Bureau (AAIB) in Farnborough, United Kingdom for a thorough analysis to determine the cause of tragedy.
"We need time to withdraw the (black box) data and also time to analyse the data," he said, adding that it might take about three days to extract the data and another week to analyse them.
"We are committed in finding the reasons of the accident," he said.
The helicopter carrying six people crashed in a rubber plantation in Semenyih, Selangor, at 4.55 pm yesterday.
Those on board were the Rompin Member of Parliament and PR1MA Malaysia Corporation (PR1MA) chairman Tan Sri Dr Jamaluddin Jarjis; Datuk Azlin Alias, the principal private secretary of the prime minister; Fournier; operations assistant Aidana Baizieva; businesman Datuk Tan Huat Seang and Jamaluddin's bodyguard, Razakan B Seran.
Meanwhile, the Department of Civil Aviation Director-General Datuk Azharuddin Abdul Rahman said Baizieva was not the co-pilot of the ill-fated aircraft as the helicopter did not need an assistant. ― Bernama