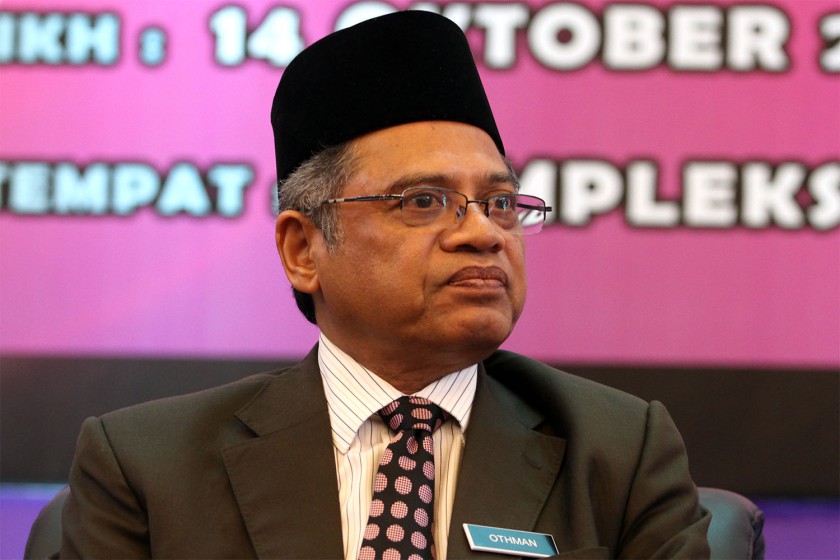 KUALA LUMPUR, Nov 13 — Malaysia's foremost Islamic authority confirmed today a plan by Putrajaya to elevate Shariah courts to equal their civil counterparts, saying a working paper on the bid was presented as far back as 2011.
According to Malaysian Islamic Development Department (Jakim), the current three-tier Shariah judiciary system will be upgraded to a five-tier system, with the highest court being a Shariah Appeal Council.
"Regarding the suggestion to create a Shariah Appeal Council, the government is doing an in-depth study so the effort is consistent with the jurisdiction of federal and state governments, as enshrined in the Federal Constitution," said Jakim director-general Datuk Othman Mustapha in a statement.
"For now, Jakim and the Attorney-General's Chambers have held talks to discuss the result of the study and agree to hold further discussions with relevant parties to solve some arising issues regarding the Shariah court upgrade."
Besides the Council, Othman detailed that the other four tiers in the new proposed system would be the Shariah Lower Court, Shariah Middle Court, Shariah High Court, and an individual Shariah Court of Appeal for each state.
The current three-tier system includes the Shariah Subordinate Court, Shariah High Court, and the Shariah Court of Appeal.
Othman said a paper titled "Upgrading the Position of Shariah Courts and Judges in Malaysia" was tabled in the National Council for Islamic Religious Affairs Malaysia on August 22, 2011.
The paper also suggested increased salaries and pay scales for the Syarie judges.
Subsequently, the paper was presented in detail to each of the 14 state religious councils.
Minister in charge of religious affairs Datuk Seri Jamil Khir Baharom said yesterday that the government is waiting for the Malay rulers' consent to set up two more Shariah courts to give them the same powers as the civil Federal Court, Malaysia's highest court.
Kedah Umno Youth Movement chief Datuk Saiful Hazizi Zainal Abidin was reported yesterday by Umno-linked daily Utusan Malaysia as saying that a Shariah equivalent of the Federal Court should be created, after the Court of Appeal recently quashed a Shariah law ban on Muslim cross-dressing.
Shariah courts are set up under state laws, while civil courts ― the High Courts, Court of Appeal and Federal Court ― are established under the Federal Constitution.
The Court of Appeal released last Tuesday a written judgment saying that state Islamic laws cannot violate Malaysians' fundamental freedoms that are protected in the Federal Constitution, as legislations contradicting the constitution are deemed void.
Malaysia practises a dual-track legal system, with secular civil courts that apply universally and a Shariah version that only binds and acknowledges Muslims.