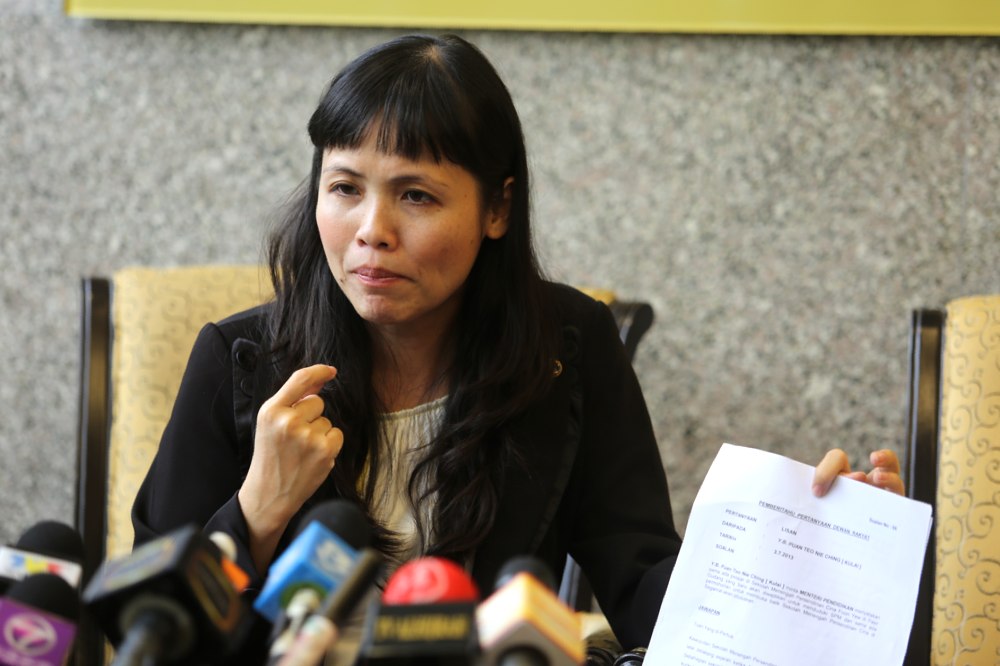 KUALA LUMPUR, Oct 29 — A government backbencher argued today against a proposal to tighten Malaysian laws to expressly ban child marriages, including fixing an existing loophole under Islamic law allowing Muslim girls as young as nine to wed.
Tasek Gelugor MP Shabudin Yahya insisted that marriage, if restricted to individuals aged 18 and above, will victimise those that are younger than the legal age and find themselves trapped in "unforseen circumstances".
"Sometimes, if the marraige does not take place... it could jeopardise their situation," the Umno federal lawmaker told Parliament.
"Consent is given by the Shariah Court for children aged nine and above to get married, but it is not as easy as it seems.
"Even under the civil laws they need to get consent and discuss," he added.
Shabudin was responding to opposition lawmaker Teo Nie Ching's challenge to the government to fulfil its pledge to ban all under-aged marriages regardless of the religion of the children, after adopting a United Nations resolution to end child marriage at the Human Rights Council in October last year.
The DAP MP for Kulai also pointed out that government has withdrawn all its previous reservations about the Convention on the Elimination of All Forms of Discrimination Against Women (CEDAW), including Article 16(2), which stipulates: "The betrothal and the marriage of a child shall have no legal effect, and all necessary action, including legislation, shall be taken to specify a minimum age for marriage and to make the registration of marriages in an official registry compulsory."
Malaysian laws currently do not explicitly ban marriage for minors.
However, Shabudin argued that there are enough safeguards in the existing laws to prevent any possible abuse.
"If you suggest that the legislation is amended, without a way out, we will have problems," he said, without going into detail on the nature of the problems.
Teo, however, rebutted the argument, insisting that marriage is not a solution as it does not address the root of the problem.
"When those under 18 can't even choose their government, how can we give them the right to choose their husbands at the age?" she challenged.
"Choosing the right life partner is more important than selecting which party should govern," she added.
Child marriages are largely frowned upon in Malaysian society but do occur here as the country's Islamic judicial system — which runs alongside the civil courts — has laws that allow a Muslim girl below the age of 16 to marry, though only with the consent of the Shariah Court. Permission is granted on a case-by-case basis.
This provision under Shariah law however is at odds with Section 376 of the Penal Code, which criminalises sex with a minor as statutory rape.
Under civil law, sexual intercourse with a girl under the age of 16 is a crime, whether or not she consents to it.
Civil laws, particularly the Law Reform (Marriage and Divorce) Act – which applies to non-Muslims – allows for marriage between couples aged 18 and above, but exemptions are also made for girls aged 16 and above, whereupon the consent of the state's chief minister or mentri besar, must be obtained first.
According to the population census in 2000, there were 11,400 children below 15 years of age who were married, of which 6,800 were girls and 4,600 boys.
Out of the 6,800 girls, 2,450 were Muslims, while 4,350 girls were non-Muslims comprising 1,550 bumiputeras; 1,600 Chinese; 600 Indians; and 600 other races.