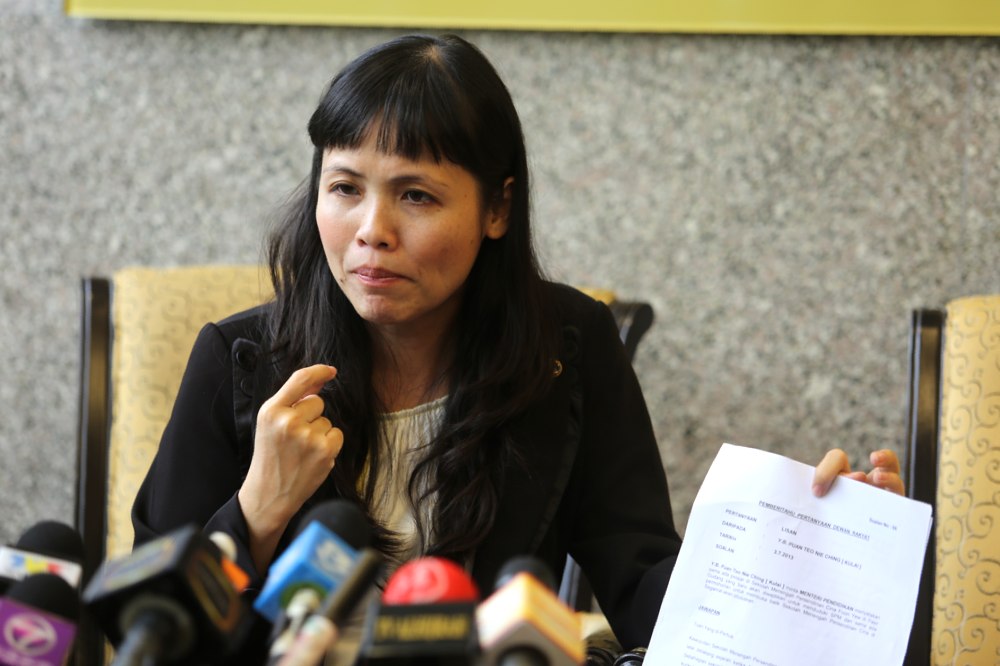 KUALA LUMPUR, Jan 12 — Penggaram state representative Gan Peck Cheng emerged with the most votes in the DAP Johor's election today, with incumbent chairman Dr Boo Cheng Hau coming in tenth.
Gan secured the highest total of 271 votes, ahead of the 246 polled by nearest contender Chew Peck Choo, according to The Star on its website today.
Boo managed 219 votes, while party veteran Ahmad Ton was a place behind with ten fewer votes.
Kluang MP Liew Chin Tong and Kulai lawmaker Teo Nie Ching also made the cut for the 15-man state committee, with the latter taking the 15th and final spot with 178 votes.
The full results are:
1. Gan Peck Cheng
2. Chew Peck Choo
3. Er Teck Hwa
4. Chen Kah Eng
5. S. Ramakrishnan
6. Ng Yak Howe
7. Tan Chen Choon
8. Chua Wee Beng
9. Ng Siam Luang
10. Boo Cheng Hau
11. Ahmad Ton
12. Lim Eng Guan
13. Ee Chin Li
14. Liew Chin Tong
15. Teo Nie Ching